ON CAMPUS
Hard Questions at Harvard
The weekend of The Game, the traditional November football rivalry between Harvard and Yale, would not seem an ideal time for Christians to sponsor a forum to ask hard questions about "Truth for Christ and the Church," the original text of Harvard's seal.
Yet, the Harvard Graduate School Christian Fellowship and Harvard-Radcliffe Christian Impact chose The Game weekend for their Harvard Veritas Forum, featuring a tempting array of alternatives for students weary of football and the party scene.
Ravi Zacharias, an internationally known Christian apologist, spoke for two nights on the Harvard campus in November, launching a weekend of discussion groups, film screenings, and a songfest. More than 1,000 people attended.
Kelly Monroe, forum coordinator, said they developed the program because most people are only familiar with the altered version of Harvard's seal Veritas, and do not realize the original seal reads Veritas Christo et Ecclesiae (Truth for Christ and the Church).
"Our goal," Monroe said, "was to encourage the understanding of truth in relation to Christ and the church. The response was far beyond my expectations. We hope students from other schools will want to do this as well."
ENVIRONMENT
Green Cross Addresses Ecology Problems
A group of Christian leaders concerned with ecological issues has formed Green Cross, a new Christian environmental organization.
Plans for the organization were announced following a meeting of a dozen church leaders under the auspices of the North American Conference on Christianity and Ecology (NACCE).
Job Ebenezer, a Green Cross executive committee member, said the group's work will include advocacy and theological study of environmental issues and education. The emphasis, Ebenezer said, will be on service. "There is a need for people of faith to get on their knees and to get their hands dirty."
The idea of a "Green Cross" was proposed in 1986 by Mikhail Gorbachev. Following a 1991 NACCE meeting in the former Soviet Union, the coordinator of the Russian Zelenyi Krist (Green Cross) invited the NACCE to develop a similar organization.
EDUCATION
Grace Seminary Cuts Program
Due to dropping enrollment and financial difficulties, Grace Theological Seminary in Winona Lake, Indiana, is substantially revising its curriculum for fall 1993 and moving the seminary from independent status to graduate-school status under Grace College.
The dramatic change entails the phasing out of two of the school's degree programs and the loss of much of its Bible department faculty.
"The whole thing is a tragedy of the first order," said Old Testament professor Donald Fowler, who has taught at the seminary for 18 years. "There's no way to avoid having to put people through incredible emotional hurt."
In November, the seminary unexpectedly announced the shift to an adult-education model. With the institutional change, none of the seminary's seven full-time Bible professors will have their contracts renewed in the fall. But there are a few new positions for which the professors may apply.
According to Provost Ronald Manahan, the suddenness of this shift resulted from evidence that the seminary's deficit was rapidly growing, contrary to more positive signs in 1990-1991. Also, the percentage of full-time students dropped from 47 percent of enrollment in 1988 to 24 percent in 1992. The curriculum changes had been in consideration for the past 20 months, in response to what Manahan described as a need for more legal, counseling, and family training for today's seminary student.
Both students and faculty expressed mixed emotions toward the changes; all agreed that it is a difficult transition. "We are forced to attend the funeral of an institution we loved and believed in," said Fowler.
UPDATE
Prisoner Noriega Is Baptized
Former Panamanian leader and drug trafficker Gen. Manuel Noriega was baptized in Miami's federal courthouse October 24, according to Southern Baptists who performed the ordinance and then administered the Lord's Supper.
Obtaining permission to transport a fiberglass baptismal pool into the courthouse, where Noriega is held, was "nothing short of a miracle," said Clifton Brannon, an itinerant evangelist who mailed the general a soul-winner's New Testament in January 1990, shortly after Noriega was captured in Panama. The deposed leader made a profession of faith four months later.
After his baptism, Noriega told the six Baptists attending that he felt the Lord's presence, said layman Tony Ponceti. Ponceti has been leading him in weekly discipleship studies for more than two years. Noriega was found guilty early last year on eight counts of federal drug and racketeering charges, and received a 40-year sentence.
CLERGY MISCONDUCT
Victims Settle Case with Church
Sixty-eight men and women who say they were abused as school children by former Roman Catholic priest James Porter announced in December that they had reached an out-of-court settlement with the Roman Catholic diocese of Fall River, Massachusetts.
"This is the largest single group of victims of one perpetrator in a position of authority in psychology's history," said Harvard medical school psychologist John Daignault, who helped test each of the 68 people to determine whether they had been abused. A lawyer for the group said the agreement included a financial settlement for each person and an understanding that the diocese would soon issue tough new guidelines for handling cases of sexual abuse by priests. The amount of the settlement was not revealed.
The 68 men and women are among more than 100 men and women in five states who say they were abused by Porter, beginning in the 1960s. Porter, now 57 and married with four children, still faces criminal trials for sexual misconduct in several states.
PEOPLE AND EVENTS
Briefly Noted
Donald Wildmon may be a paper tiger (CT, Dec. 14, 1992, p. 45), but he doesn't have paper jaws. Wildmon's American Family Association Law Center garnered a victory over Penthouse magazine in November when a Tampa, Florida, district judge entered a judgment for the American Family Association (AFA) and against Penthouse. In 1989, Penthouse sued AFA to stop their efforts against pornography. The recent ruling upheld the rights of individuals and groups to picket, boycott, and write stores selling pornography.
• Appointments abound, beginning with Larry McKinney's as president of Providence College and Seminary in Otterburn, Manitoba. McKinney has been at Philadelphia College of the Bible since 1980.
Edward Hayes, who has published several books, including Words to Live By, has been chosen president of Denver Seminary in Colorado, returning to lead the school where he served for 17 years as a faculty member and academic dean. For the last 13 years he has been Hayes executive director of the retreat center Mount Hermon Association.
The board of directors of Evangelical Training Association, Wheaton, Illinois, announces the appointment of Jonathan Thigpen as president and chief executive officer of the association, replacing the retiring Richard Patterson. Thigpen was most recently advertising manager for Christianity Today, Inc.
• Retiring as of May 31, 1993 is Joshua Grijalva, president of the Hispanic Baptist Theological Seminary. Grijalva, 70, said he hopes to spend more time writing and speaking at conferences.
• Former "700 Club" cohost Sheila Walsh Miller reappeared on the show in November to explain to viewers her sudden departure from the news magazine show in mid-September. A teary-eyed Walsh Miller explained that she had left her husband in July and entered a psychiatric clinic for a month to deal with her past. "I want to speak the truth," she said. "I'm tired of pretending. I'm tired of denying." A Christian Broadcasting Network press release said she had not filed for a legal separation or divorce.
• Ardith Frey was affirmed last fall in Winnipeg, Manitoba, as the first female "pastoral care giver" to be commissioned in the Evangelical Mennonite Conference (EMC). She was chosen by her individual church, as pastors are within EMC churches, some of which still only hold "brotherhood meetings" in which only men attend church meetings.
• Breaking away from the Episcopal Church is a group of traditionalists who are upset with the Church of England's vote in November to accept women priests (CT, Dec. 14, 1992, p. 52). The year-old Missionary Diocese of the Americas, which was formed out of the traditionalist Episcopal Synod of America (which cast itself as a "church within a church"), will now be an independent denomination known as the Episcopal Missionary Church. Retired Episcopal Bishop Donald Davies, who will head the new church, said it has proved "impossible to live with the errors of ecclesiastical liberalism."
Have something to add about this? See something we missed? Share your feedback here.
Our digital archives are a work in progress. Let us know if corrections need to be made.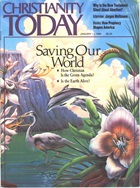 This article is from the January 11 1993 issue.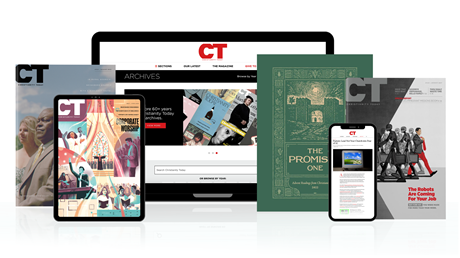 Subscribe to Christianity Today and get access to this article plus 65+ years of archives.
Home delivery of CT magazine
Complete access to articles on ChristianityToday.com
Over 120 years of magazine archives plus full access to all of CT's online archives
Subscribe Now
News from the North American Scene: January 11, 1993
News from the North American Scene: January 11, 1993