After terrorist attack leaves 11 dead, multiracial church struggles with grief, anger, and forgiveness.
When American missionary Bobby Parks took a seat for the Sunday evening service at his church in Cape Town, South Africa, he chose a different pew than usual. That decision very likely saved his life.
Parks, a veteran Campus Crusade for Christ staff member, normally sat in the left front of the 1,600-seat auditorium. On July 25, though, he needed to make an announcement so he sat at the right front for easier access to the lectern.
Nearly halfway through the service, as a white young woman and a colored (mixed race) young man were singing "More Than Wonderful" at the multiracial Saint James church, the left front door burst open and terrorists sprayed the room with automatic rifle fire, killing some who sat in Parks's customary section. A grenade landed among 150 Ukrainian and Russian seamen who attended regularly, killing and maiming as it exploded.
Thy Cameron dived under the pew in front of her to find herself face to face with a screaming young girl. "Now listen, stop that!" exclaimed Cameron. "We're going to pray!" Her loud prayers could be heard several pews away over the continuing AK47 gunfire and explosions.
Gordon Bowers watched as a terrorist lobbed a second grenade. It landed in the aisle, rolled past him and exploded about five feet away. Shrapnel grazed his head and peppered his right side. His wife, Marietjie, sustained a bullet wound in her shoulder as gunfire continued.
When the first grenade exploded, Lorenzo Smith pulled his wife, Myrtle, to the floor and lay on top of her to protect her. The second grenade exploded six feet away, sending a piece of shrapnel into her left side near her heart but missing him entirely.
Calming the flock
Assistant pastor Ross Anderson saw spent cartridges flying and the grenade exploding. He fell to the stage floor and watched as the drama unfolded before him. Fearing that panicked parishioners might trample the wounded in rushing to exit, Anderson went to the microphone and his familiar voice helped restore calm.
When the gunmen fled, members helped as they could. Doctors and nurses tended the injured. Parks drove a badly wounded Ukrainian seaman to the hospital. Cameron moved throughout the sanctuary offering comfort and prayer.
The Bowerses were taken to different hospitals, then discharged and joyously reunited. Smith rode in the ambulance as medics tried to keep Myrtle alive. She died en route to a hospital.
Senior minister Frank Retief founded Saint James 25 years ago. On July 25, he returned from an international trip and stayed home to rest from jet lag. Alerted by a parishioner's knock, Retief hurried to the church. "It looked like a war zone, bodies lying everywhere, people weeping in the pews, blood all over," he recalls. "It was a scene of horror."
Beacon of diversity
Five black terrorists left 11 dead and 53 wounded in the first fatal attack on a church in South Africa. Leaders are uncertain why Saint James was attacked, an evangelical congregation of the Church of England in South Africa in the middle-class Cape Town suburb of Kenilworth. The church, which is a conservative Anglican offshoot, stands as a beacon of diversity involving blacks, whites, Asians, and coloreds. Saint James established a community center in Khayelitsha, a nearby black township, providing community childcare, self-help classes, and Christian meetings. Retief says the church never had a political profile but was known and respected for communicating Christ and for its social compassion.
As various parties struggle to redesign the political and social landscape of South Africa in preparation for the first nationwide multiracial elections April 27, 1994, discontent has been brewing among those who feel left out. Some speculate that black extremists sponsored the attack; others say white extremists hired black mercenaries. Retief's hunch is that "we were just a convenient, soft target that had a fairly high profile." At press time, authorities had apprehended and charged one teenager with 11 counts of murder. The massacre was nearly universally condemned. Expressions of condolence poured in from around the globe.
Vengeance is the Lord's
Biblical admonitions to love your enemies and bless those who persecute you seem to have permeated attitudes at Saint James. "I don't have any animosity toward [the assailants]," says Bowers. "The Christian's answer is prayer. Vengeance belongs to the Lord." Marietjie Bowers says the command is to "love your enemy, pray for your enemy.… They intended it for evil but God intended it for good."
Parks and his wife, Jan, have served in South Africa for 13-and-a-half years and have no intention of leaving. Jan says, "Jesus said, 'Don't be afraid. You will have tribulation, but I am with you.' God must have something more for us to do here."
"I have no feelings of vengeance or anger toward [the terrorists]," says Cameron, even though they killed her close friends. Smith's relatives could not understand how he could forgive those who murdered his wife. "I felt hurt, losing a dear one like that. I prayed for those that committed the crime … so they, too, can come to meet [the Lord]."
Anderson says phone calls and letters have come from secular organizations, civic leaders, and politicians saying that the church's "attitude to this thing has given an enormous amount of hope to South Africa." He believes if people can "catch the vision of forgiveness and love" and let justice be the responsibility of the courts, the cycle of revenge and violence can be broken. Many contrast the reaction at Saint James with the riots and violence that followed the April assassination of African National Congress (ANC) leader Chris Hani. Only a week after the Saint James massacre, another whirlwind of vengeance left many dead as rival Zulu and ANC sympathizers clashed near Johannesburg.
Many in the international media asked Retief how those who lost loved ones could so readily extend forgiveness. "Christian forgiveness doesn't mean that we condone what has happened or that we don't wish the law to take its course, but that we have no desire for vengeance," Retief says. "We weep. There's a lot of sorrow. We're angry at the senselessness of it all. But we're more determined than ever to show as much of Christ as we can and to contribute toward reconciliation and a peaceful future."
By Rusty Wright.
Have something to add about this? See something we missed? Share your feedback here.
Our digital archives are a work in progress. Let us know if corrections need to be made.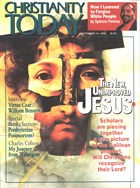 This article is from the September 13 1993 issue.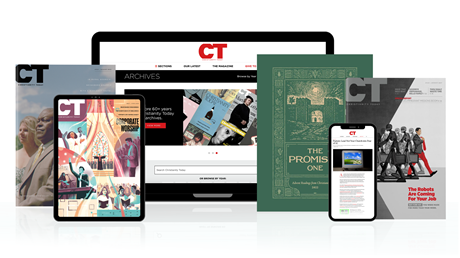 Annual & Monthly subscriptions available.
Print & Digital Issues of CT magazine
Complete access to every article on ChristianityToday.com
Unlimited access to 65+ years of CT's online archives
Member-only special issues
Subscribe
Blessing Persecutors
Blessing Persecutors