A recent document entitled Evangelicals and Catholics Together gives a resounding yes to this question. The document was signed by a number of able Catholic scholars and administrators representing the new face of post-Vatican II Roman Catholicism and by a number of evangelical leaders whose commitment to evangelicalism no one should question.
A document on this topic should have been prepared and signed by all evangelicals three decades ago. Unfortunately, the present document could be interpreted as jeopardizing the biblical gospel.
No doubt most evangelicals who signed the document were motivated by their conviction that cooperation with Roman Catholics could bring immense good to our nation. Evangelicals and Catholics share values crucial to the well-being of society. Traditional Roman Catholics share our zeal against abortion-on-demand, pornography, special legal status for practicing homosexuals, euthanasia, and relativistic ethics, not to mention a dedication to honesty, fairness, sexual purity, and the integrity of the family. Most American Catholics share with evangelicals a deep commitment to human freedoms, including religious freedom.
With the spread of moral rot that destroys the roots of a free and just society, we evangelicals need to close ranks with our Catholic neighbors. And with Mormons, conservative Jews, and secularists who share our values. We must do this for our own good and the good of society as a whole.
This statement, Evangelicals and Catholics Together, rightly calls our attention to the importance of working together for the good of our nation and of all society. Unfortunately, it does not make equally clear how important are the doctrinal differences that still divide evangelicals and Roman Catholics.
We are, indeed, grateful for how much we do share with Catholics. We are especially grateful for recent lessening of suspicion, misinterpretation, and animosity that, all too often in the past, characterized both sides.
A SERIOUS OMISSION
Yet we dare not gloss over certain essential doctrines that still separate evangelicalism and Catholicism. While this document addresses some of these distinctions, it presents them in ways that do not always accurately reflect Protestant or evangelical convictions.
Far more serious, however, is the total ignoring of the doctrine of justification by faith as a distinctive separating evangelicals and all Catholics loyal to the official teaching of their church. Justification by faith is mentioned as a common commitment as though it had never been a matter of serious disagreement.
As a matter of fact, this was the central focus of the doctrinal dispute during the Reformation. Then, as now, traditional Catholics and all evangelicals agree that justification is by grace through faith in Christ. The disagreement lies in whether justification is also by good works in addition to faith. The Reformers argued from Holy Scripture that it is by faith and not by good works. Good works always follow genuine faith, they insisted; but they are not the basis or condition of divine forgiveness. The ground of our forgiveness is the redemptive work of Christ. The only condition is faith.
To evangelicals, this difference is crucial, for on it rests our peace with God: Free and full forgiveness of sin comes at the beginning of the Christian life. God declares us forgiven and accepts us, not as a final reward for our good life, but when we believe. For traditional Catholics who believe they are justified by faith plus good works, full acceptance can come, normally, only at the end of life when they have met the additional condition of good worlds.
Justification by faith alone is central in that it represents the biblical focus, and it is the point of entrance for all other aspects of Christian life and experience.
It comes as no surprise, therefore, when the document calls evangelicals and Catholics to "witness together." Attempts by evangelicals to win "converts" from Catholics (or vice versa) is to "undermine the Christian mission."
Few evangelicals doubt that many Catholics today are true and godly believers in Christ. They are, indeed, evangelicals; but by ignoring the contrary teachings of their own church, they are inconsistent evangelicals.
Yet, because evangelicals acknowledge Jesus Christ as Lord of their thought and life, they cannot do otherwise than to seek to win everyone everywhere, whether they be Catholics, Jews, Mormons, or secularists (or those who call themselves evangelical), to the biblical gospel that promises salvation by God's free grace through simple faith in our Lord Jesus Christ.
ctjul94mrw4T80175619
Have something to add about this? See something we missed? Share your feedback here.
Our digital archives are a work in progress. Let us know if corrections need to be made.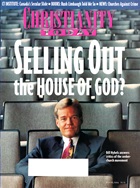 This article is from the July 18 1994 issue.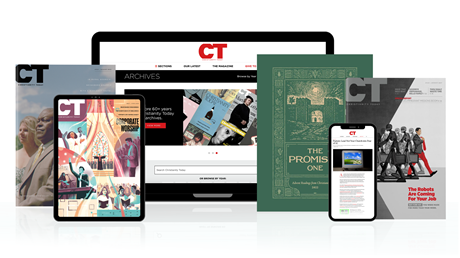 Annual & Monthly subscriptions available.
Print & Digital Issues of CT magazine
Complete access to every article on ChristianityToday.com
Unlimited access to 65+ years of CT's online archives
Member-only special issues
Subscribe
Should Catholics and Evangelicals Join Ranks?
Should Catholics and Evangelicals Join Ranks?