Deepening the rift between moderate and conservative Southern Baptists, the Southern Baptist Convention (SBC) has directed its agencies and institutions to refuse funds channeled through the Cooperative Baptist Fellowship (CBF).
Sixty percent of the messengers from local congregations voting on the issue at the June convention in Orlando, Florida, approved a measure "to maintain fidelity" to the SBC and to avoid compromising the integrity of the Cooperative Program," the fund through which local churches traditionally have financed SBC programs. Last year the CBF sent $1.6 million to SBC foreign missions and $434,000 to SBC home missions.
Some conservatives in the SBC view the CBF as a competitor for support from Southern Baptist congregations (CT, June 20, 1994, p. 52). Owen Bozeman, a Baptist pastor from Milton, Florida, opposed the proposal, saying an immediate severing of funds could lead to budget shortfalls within SBC institutions. But L. Russ Bush, dean of Southeastern Baptist Theological Seminary in Wake Forest, North Carolina, says any financial strain would be shortlived. "If people know missionaries are at risk, they will cover it somehow.
"Eventually the SBC and the CBF would have split anyway, but this forces the issue," Bush says. "They are setting up their own mission board and seminaries. They are establishing a denomination."
Still, new SBC president Jim Henry promised to reach out to disaffected Southern Baptists—provided they show a commitment to the Cooperative Program and a belief in the Bible's inerrancy. "If they have gone away and want to come back, we ought to talk to them."
CBF chief executive Cecil Sherman is not optimistic about reconciliation.
"This cuts us off from some good teachers and missionaries that we'd selectively like to fund," Sherman says of the vote. He says a directive on church donations is inconsistent. "They're not acting like a Baptist convention should. Local church autonomy is essential."
Sherman says the action accelerates the likelihood of a formal split. "They put us off the platform. They put us out of their policy-making. Now they have put us out of the programs.
"I will believe things are better with Jim Henry's election when I see it," Sherman says. "We've heard phrases like 'broadening the tent' before under [retiring SBC president] Ed Young. I'm going to reserve judgment."
NOT THE PARTY CANDIDATE
The pastor of the 10,000-member First Baptist Church in Orlando is the first president elected since the conservative resurgence began in the denomination in 1979 not to be validated by SBC'S top cadre of leaders. Recent past presidents who have returned the largest Protestant denomination to the conservative fold lined up behind Henry's competitor, Fred Wolfe, 56-year-old pastor of the 8,800-member Cottage Hill Baptist Church in Mobile, Alabama.
The 56-year-old Henry garnered 55 percent of the vote, in part because his church has channeled more money into the Cooperative Program over the past three years than any other individual congregation. While his church gave 14 percent of its budget to the program last year, Wolfe's gave 5 percent, which is below the national average. Other factors that may have benefited Henry include his hometown advantage (3,500 of the 20,000 registered at the convention came from Florida, twice as many as from any other state), a rousing nomination speech by Dallas pastor Jack Graham, and the perception that Henry, while clearly conservative, is not a hand-picked nominee of SBC leaders. Russell Dilday, ousted by conservative trustees in March as president of Southwestern Baptist Theological Seminary (CT, April 4, 1994, p. 85), had enthusiastically endorsed Henry's candidacy.
Henry, who has been characterized by some as a kinder, gentler conservative, attributed his victory to those who are worn out by 15 years of infighting and eager to focus again on evangelism and missions.
Bush says the election of a reconciler puts churches torn between SBC and CBF loyalties in a dilemma. "Even if there is a formal split, I expect only a few hundred churches will bolt," Bush says of the 15.4 million-member denomination. "The election will strengthen the SBC."
With Henry's election, Timothy George, dean of Beeson Divinity School, predicts the CBF will lose some of its rhetorical bite. "There will be a closing of ranks behind Henry, "George says. "The vast majority is no longer worried about liberal drift."
Messengers also brought closure to the controversy over Dilday's firing. A proposal that Henry appoint a committee to investigate the dismissal and "the proper use of authority, due process, and fairness" failed when 55 percent voted against it.
Young, whose two one-year terms as president concluded at the convention, put in some parting reminders that the SBC is in conservative hands.
The pastor of Houston's Second Baptist Church said the denomination had "a theological cancer" of neo-orthodoxy before the conservative resurgence, and there are still "Absaloms at the gate" who "almost perform like terrorists sometimes."
Young urged the denomination to abandon the use of the term Fundamentalist, which he said has become pejorative. "We are not part of that bigoted, hard, ayatollah, mean-spirited understanding of the fundamentalist," he said. "We are conservative, evangelical Southern Baptists who believe in every fundamental of the faith that is taught in the inerrant Word of God."
Henry, while finding the views of fellow Southern Baptist Bill Clinton on abortion and homosexuality heartbreaking, says he wants to keep the door of discussion open to the President.
ctjul94mrw4T80185619
Have something to add about this? See something we missed? Share your feedback here.
Our digital archives are a work in progress. Let us know if corrections need to be made.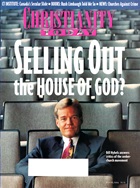 This article is from the July 18 1994 issue.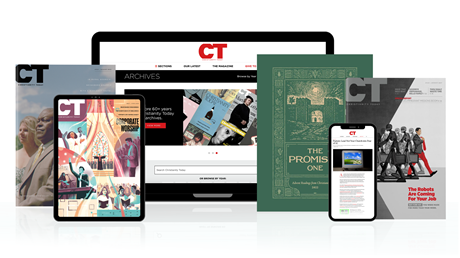 Annual & Monthly subscriptions available.
Print & Digital Issues of CT magazine
Complete access to every article on ChristianityToday.com
Unlimited access to 65+ years of CT's online archives
Member-only special issues
Subscribe
SBC Refuses Funding from Moderates
SBC Refuses Funding from Moderates