In Haiti, an old Creole saying warns: "Behind this mountain is another mountain."
With the avoidance of a violent U.S. military invasion, the exit of the dictators, and last month's triumphant return of exiled President Jean-Bertrand Aristide, optimism is running high that democracy and peace may finally take hold in impoverished Haiti.
Despite the initial euphoria, the arduous challenges of rebuilding a nation remain.
For months, Haitian churches have been praying and fasting about the situation facing their nation. And despite the positive direction of recent events, Haitian Christians acknowledge that the terrain ahead is anything but smooth.
"The Haitian people do not believe only in promises; they believe in reality for their life," says Jean Rigaud A. Antoine, general secretary of the Council of Evangelical Churches of Haiti. "They have been suffering too long."
For Antoine-and indeed, for virtually all Haitians-among the most important challenges facing Aristide and his American supporters will be dramatic improvement of the devastated economy. Three years of harsh international economic sanctions (CT, Oct. 24, 1994, p. 87) have crippled Haiti, already the poorest nation in the Western Hemisphere.
"If the U.S. government doesn't do something quickly to help re-establish the economy of Haiti in order to provide jobs for the people, the same crowd who welcomed the U.S. military troops to Haiti will stand strongly against them," Antoine says. "President Aristide will be blamed and criticized by the Haitian historians and [his own] enemies."
The presence and influence of the Americans remains controversial. This summer, Christian Haitian leaders expressed grave concern about a U.S. military invasion and feared it would result in mass loss of lives on all sides. "The coming of American troops in peace caught us off guard," says a Protestant leader inside Haiti.
GOD'S INTERVENTION?
Haitians consider this intervention to be God's deliverance, say George and Jeanne DeTellis of New Missions in Haiti. They were among the first American missionaries to head back to the island in September after most were evacuated in June.
"Most Haitians look at the American intervention with a sigh of relief," says Claude Noel, director of Partners With Haiti and former executive with Haiti's Council of Evangelical Churches. "Haitians, who are tired of things the way they are, are looking to the United States as a last resort for a return to law and order."
Yet along with gratitude comes a feeling of humiliation, Noel adds. "Some of us realize that we have contributed to this humiliation by our ineptitude to govern ourselves as a civilized society."
Many Haitian Christians appear to be divided about how long the United States should maintain a military presence in Haiti. "They should stay for at least ten years," says Cande, a Haitian refugee now living in Florida who did not give his last name. "It's the only way."
However, in the view of George Werleigh, a former official in Aristide's previous Ministry of Economy and Finance, the American presence in Haiti should be "as short as possible." Still, Werleigh, a Catholic consultant for Bread for the World, admits that now, "the U.S. military is working hand in hand with the people of Haiti," which he acknowledges as "a good thing."
Noel believes the evangelical church in Haiti is "prepared to be a good ally to the Americans … because of its 100-year relationship and cohabitation with American missionaries." In addition, he says the evangelical church "will probably be a responsible agent in promoting education and economic development."
BEYOND RELIEF AND DEVELOPMENT
Another key challenge will be bringing reconciliation to the highly polarized society. Prior to his 1991 ouster, Aristide's fiery rhetoric earned criticism from American observers, who accused him of inciting his followers to mob violence.
Upon his return, the former Salesian priest was urging themes of forgiveness. "We have to swear 70 times 7 times that never, never, never will one drop of blood fall in Haiti," he said in an October 15 speech at the reclaimed national palace.
But Cande thinks violence will continue. "Everyone is defending his own interests, not the country's," he says. "We have no national identity, no unity as a nation."
Like society at large, many churches are also in need of reconciliation. Throughout the political crisis, the nation's majority Catholic church has found itself at the center of the spiraling violence. Nearly three-quarters of the population retain ties to the Catholic church, although voodoo practice pervades many church areas.
There was strong support for Aristide among laypeople, priests, nuns, and monks, but bishops were perceived to be active foes of the politician-priest.
Although the Protestant community, accounting for about 25 percent of the population, has been less politically active, many evangelical churches have also been fraught with divisions. "It's a revolutionary period," says Noel. "Everyone is against something."
Evangelical leaders have been emphasizing reconciliation since early this year. The Union of Evangelical Baptists recently sponsored a conference on reconciliation, attended by more than 2,500.
According to Haitian Christians, while true answers to Haiti's problems must ultimately be embraced from within, there is still much need for support from the international church.
"All evangelical leaders in Haiti commit themselves to participate in rebuilding Haiti, but they cannot do it without receiving encouragement and support from brothers and sisters around the world in the evangelical communities," Antoine says. "We still need prayers for hope, peacekeeping, and reconciliation."
Have something to add about this? See something we missed? Share your feedback here.
Our digital archives are a work in progress. Let us know if corrections need to be made.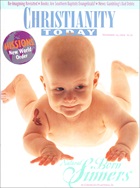 This article is from the November 14 1994 issue.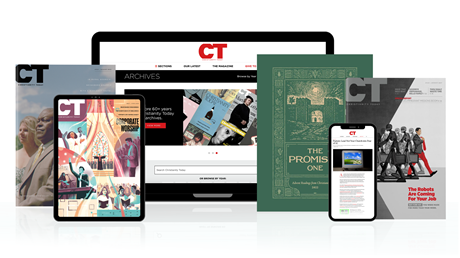 Annual & Monthly subscriptions available.
Print & Digital Issues of CT magazine
Complete access to every article on ChristianityToday.com
Unlimited access to 65+ years of CT's online archives
Member-only special issues
Subscribe
Christians in Haiti Seek Help from World Churches
Christians in Haiti Seek Help from World Churches