September 1994 came and went. "Apparently it was incorrect," end-times forecaster Harold Camping told CHRISTIANITY TODAY by September 28, referring to his prediction that the world would end on the previous day. "Obviously this has not happened, so that was inaccurate." Camping said he somehow misunderstood the importance of the Jewish Feast of Tabernacles. He claimed, however, that Christ should still come before the end of 1994, and that the longer period of time could turn out to be a "blessing," because it could help reveal who truly converted to Christ due to his predictions.
"He flatly refuses to be corrected," says B. J. Oropeza, research assistant at the Christian Research Institute (CRI). Oropeza this year wrote "99 Reasons Why No One Knows When Christ Is Going to Return" (InterVarsity Press), in which he criticizes Camping.
Oropeza challenged Camping on radio's Dick Staub Show September 21 to repent of his errors in teaching. Camping said he would admit it if he made mistakes in his calculations, but added, "I don't know what you mean by the word repent."
Two years ago Camping predicted that Christ would return in judgment between September 15 and 27, 1994. The 72-year-old Reformed Bible teacher issued his claims on his nightly Open Forum talk-radio show, which airs on the Family Radio network he founded 35 years ago. The private network owns 39 stations and 14 short-wave international transmitters.
Camping also published his claims in a book, "1994?," and its sequel, "Are You Ready?" (CT, June 20, 1994, p. 46). More than 80,000 copies of the two books are in print.
Thousands of devoted radio listeners heeded his warnings to some extent. Camping's end-times views have been considered inconsistent by some because his teachings appear to affirm premillennialism, while Camping considers himself a reformed amillennialist. The views concern the centuries-old debate on the return of Christ and his 1,000-year reign on earth. Camping's teachings spawned organized debates and spin-off books, with some churches losing many people who were sure of Camping's predictions.
STILL EXPECTANT
On September 28, about 20 people continued to gather at Kevin Brown's home in Philadelphia for Bible study, just as they had been doing for months.
"We still feel the Lord is going to come very soon, although it doesn't look very likely it will be in September," Brown, 35, told CT. "This might be for [God's] glory. He might allow the world and church to revile us for a time. That might be a part of his plan."
In fact, on his radio show Camping has begun highlighting Jeremiah's words in Jeremiah 20: "O Lord, you deceived me, and I was deceived; you overpowered me and prevailed. I am ridiculed all day long; everyone mocks me" (NIV).
"Jeremiah had heard what God said, but he misunderstood exactly how it would work out," Camping says. Perhaps, he surmises, God "allowed" him to write his books "for his own purposes. One of the reasons is he is trying the righteous."
Such talk concerns those who have challenged Camping in recent months.
People are still mimicking the same thing Camping is saying, notes CRI's Oropeza. "They are saying, 'God is testing us right now.' That is scary, because this is just blind allegiance to Camping."
Still, it is too early to say whether the group is becoming cultic, says Robert Sungenis, who, with Assemblies of God pastor Scott Temple and David Lewis, authored Shockwave 2000! The Harold Camping 1994 Debacle.
"I wouldn't label it as a cult in the sense that there are a lot of orthodox beliefs," Sungenis said. But the movement does show "cultic tendencies" in the sense that "they gravitate to an authoritarian figure." Sungenis says an Open Forum caller recently told Camping, "Even if you are wrong about the end of the world, we're still going to follow you."
On Staub's show, Temple asked Camping to refund money to those who donated to Family Radio thinking the world would soon end. The network showed more than a 15 percent increase in giving over the last year. "They don't support Family Radio because someone's got a crystal ball," Camping retorted. "They support Family Radio because they dearly love the Lord and want to see the gospel go forth. … That's a purely hypothetical, carnal question."
Camping says he would resign if the other two Family Radio board members requested him to do so.
Sungenis, a Family Radio employee in the early 1980s, and Oropeza say they have received reports from Family Radio workers of unrest concerning Camping's continued teachings. Some Family Radio on-air hosts, in fact, challenged Camping's teachings during broadcasts in September. "Camping called a meeting of his producers and announcers on September 20," says Sungenis. At the session, Camping "put the lid on" any "more negative" talk over the radio, Sungenis says.
Have something to add about this? See something we missed? Share your feedback here.
Our digital archives are a work in progress. Let us know if corrections need to be made.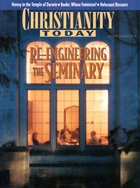 This article is from the October 24 1994 issue.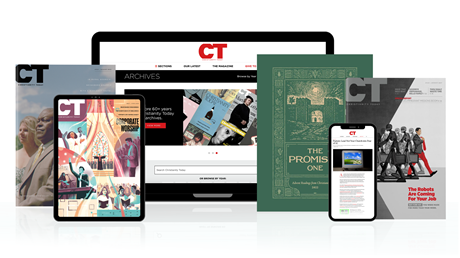 Subscribe to Christianity Today and get access to this article plus 65+ years of archives.
Home delivery of CT magazine
Complete access to articles on ChristianityToday.com
Over 120 years of magazine archives plus full access to all of CT's online archives
Subscribe Now
Camping Misses End of World
Camping Misses End of World