Last year, a 19-year-old youth from a small Iowa town, unable to face his large gambling losses, penned a short note, saying, "I'm out of control." Then he killed himself. Last spring, three New Jersey high-schoolers were arrested for running a $6,500 per week sports betting operation. In another case, a 16-year-old paid off his gambling debts by turning his girlfriend into a prostitute.
These and other published accounts illustrate how exorbitant a price American teens are paying for our ill-fated social experiment with legal gambling.
As more teens are being drawn into the culture of chance, gambling is influencing American society in deep and unexpected ways. Robert Goodman's new book "The Luck Business," while mostly an economic analysis of the gambling explosion, spells out how the pervasive worship of Lady Luck—on riverboat casinos, televised live lottery drawings, and at tempting theme-park casinos—alters our perspective on life. The idea that "hard work pays off" is now believed by only one of three people surveyed. In the 1960s, nearly 60 percent believed in the work ethic. We can count on this attitudinal sea change to affect our youth (and our nation's future).
Some experts believe problem gambling has become the fastest-growing teen addiction, suggesting there are as many as 1.3 million teens with problem gambling behavior. "We will face in the next decade or so more problems with youth gambling than we'll face with drug use," says the director of the Harvard Medical School Center for Addiction Studies.
The $480 billion lottery, wagering, and casino industry has spared few dollars in cultivating a cheery public persona. In Atlantic City, the gambling establishment's enticements have proved so irresistible that 30,000 underage, would-be gamblers are barred or ejected from that city's casinos every month.
Starting in the late 1980s, 19 states legalized commercial gambling enterprises, thus launching a massive cultural experiment in which a generation is being raised in a climate of socially accepted gambling. In Massachusetts, researchers have found that almost 90 percent of teens had illegally purchased lottery tickets by their senior year in high school.
As low-paying service jobs replace the better-paying industrial jobs that are being shipped outside the U.S., real rewards no longer seem to accompany the work ethic. Teens who lose hope in the American dream are prime targets for the psychological sales pitch the New York state lottery director dubbed "anticipatory dreaming." Because very few win, while everyone can dream, lottery advertising has shifted to daydreams. And teens, many of whom are still learning how to work, save, and defer gratification, are prime targets of the "with a dollar and a dream" campaign.
TURNING THE TABLES?
How can we turn the tables on the nation's powerful "merchants of chance"? If industry analysts and critics fully expose gambling's true costs, public opinion is certain to turn against it. Research persuasively reveals how gambling spawns more street crime, cannibalizes economic activity, corrupts the political process, and destroys families.
The House of Representatives has voted in favor of creating a federal commission to study and publicize the long-term consequences of gambling. Uncovering the truth is an important initial move in reining in the gambling industry.
A backlash is now emerging against legalized gambling. But to be effective, the antigambling coalition must not see this problem solely as economic or cultural. There is a theological dimension—God is not mocked: what we sow, we reap. Unless we address the spiritual issues underlying gambling, America's next generation may perish, having no vision, but only a daydream.
Have something to add about this? See something we missed? Share your feedback here.
Our digital archives are a work in progress. Let us know if corrections need to be made.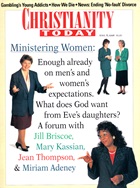 This article is from the April 8 1996 issue.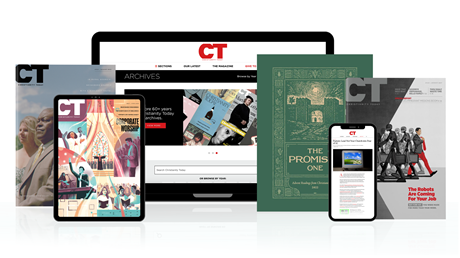 Subscribe to Christianity Today and get access to this article plus 65+ years of archives.
Home delivery of CT magazine
Complete access to articles on ChristianityToday.com
Over 120 years of magazine archives plus full access to all of CT's online archives
Subscribe Now
EDITORIAL: Teen Gambling: The Invisible Addiction
EDITORIAL: Teen Gambling: The Invisible Addiction