After an evangelistic luncheon in suburban Chicago this spring, an elderly man slowly walked toward me. He introduced himself as a retired university professor once nominated for a Nobel Prize. I asked him, "Do you have eternal life, or are you still on the way?"
"When I was a boy, I had faith," he answered, "and then I lost it. Now it's too late. God will never take me back."
"Professor, why do you say that?"
"Because I am so unworthy, that's why. I'm so unworthy."
I assured the professor that God could take away his guilt-even 40 years' worth.
David wrote, after he had committed adultery and murder and after a period of miserable silence, "When I kept silent, my bones wasted away through my groaning all day long. For day and night your hand was heavy upon me; my strength was sapped as in the heat of summer. Then I acknowledged my sin to you and did not cover my iniquity. I said, 'I will confess my transgressions to the LORD'-and you forgave the guilt of my sin" (Ps. 32:3-5, NIV).
David found relief and happiness in knowing his transgressions were forgiven, his sins covered, and the Lord did not count his sin against him.
Sin needs to be taken care of. Either God covers it or we cover it up. There's a big difference. As Rudyard Kipling said, "Nothing is ever settled until it's settled right." When God covers it, it's settled forever.
Psalm 32 is a clear statement of the New Testament gospel. For troubled souls overwhelmed by their guilt, sin, and failure, few passages in all of Scripture can give peace like this one. Offering assurance of forgiveness, Psalm 32 lets us know that God has set us free.
A native of Argentina, Luis Palau is an evangelist and founder of the Luis Palau Evangelistic Association, Portland, Oregon.
Our digital archives are a work in progress. Let us know if corrections need to be made.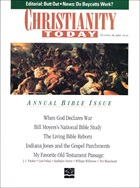 This article is from the October 28 1996 issue.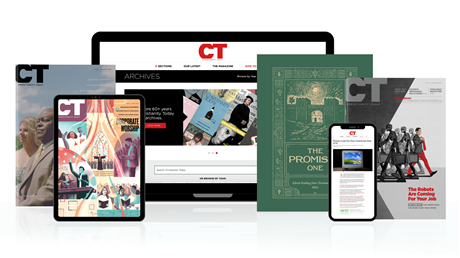 Find hope and historical insight. For a limited time, explore 60+ years of CT archives for free!
Daily devotions from Timothy Dalrymple during this pandemic.
Hundreds of theology and spiritual formation classics from Philip Yancey, Elisabeth Elliot, John Stott, and more.
Thought journalism that inspires you to think more deeply about your faith.
Grace Note
Grace Note