Evangelical Ministries to New Religions (EMNR) has adopted a comprehensive manual that establishes guidelines in theology and ethical conduct for member organizations of the countercult network.
"We want to set some standards for the people who are involved in representing the gospel of Christ to people who hold different gospels, to non-Christian groups," said James Bjornstad, president of emnr, which met in Saint Louis for its annual conference in September.
Leaders said the manual upholds adherence to an accountable Christian lifestyle and the essentials of the faith as outlined in the International Congress on World Evangelization in Lausanne, Switzerland, in 1974.
"We've developed ethical standards as well that deal with one's life, and with their relationship with the church," Bjornstad said. "We would like to see people in countercult ministries functioning and working within the church."
The manual includes hypothetical illustrations to guide members, along with procedures to resolve conflicts. Generally, EMNR would recommend a mediator for most disputes. However, EMNR would investigate charges of immorality or ethical misconduct against a member, Bjornstad said.
"This is a mechanism, a way in which we can police ourselves, to make sure we're not becoming what we're out to try to correct," said G. Richard Fisher, a board member for both EMNR and Personal Freedom Outreach (PFO), which cosponsored the annual conference.
Adoption of the guidelines comes after controversies involving several top evangelical leaders in the cult-watching community.
To date, EMNR has not addressed allegations raised a year ago against fellow cult watcher Hank Hanegraaff and the Christian Research Institute he heads in Irvine, California (CT, Nov. 13, 1995, p. 73).
EMNR has also not addressed a dispute that arose after author and cult-watching leader Ron Enroth characterized Jesus People U.S.A. (JPUSA) leadership as overly authoritarian. Enroth is one of emnr's founders, and Eric Pement, editor of JPUSA's Cornerstone magazine, is a longtime emnr board member.
If the charges are revisited now and brought before EMNR, the manual's procedures will be implemented, Bjornstad said.
EXTRABIBLICAL ALERT: At this year's "The Culting of Christianity" conference, Fisher said the church is losing the knowledge of a systematic study of Scripture. "Hermeneutics today is reduced to one sentence: The Spirit told me," Bjornstad said.
Many in the church no longer view the Bible as "adequate for godliness and maturity," Fisher observed. Consequently, he said, the door is opened to thought that relies on extrabiblical experiences.
Fisher referred to some authors on demonology who reason that it cannot be biblically proven that Christians can be inhabited by demons. These authors use clinical psychological evidence to back up their assertions.
"The term 'clinical evidence' is shorthand for their experiences," Fisher said, "or their interpretation of their experiences."
EMNR workshops discussed the growing number of dangerous alternatives to biblically based teachings. Stephen F. Cannon, a PFO board member, noted aberrations in the International Churches of Christ, formerly known as the Boston Church of Christ movement.
The group, founded in 1979 and led by Kip McKean, claims to be alone in teaching the "correct gospel," he said. "They have a very strict hierarchy, they have an absolute leader," Cannon said. "They teach basically salvation by works: You have to be making disciples."
Al Baird, one of the elders at the affiliated Los Angeles Church of Christ, disputed the allegations that his group is cultic, that 42-year-old leader McKean is abusively authoritarian, and that the movement follows a salvation-by-works doctrine.
"We believe there is an accepting of Jesus that involves more than praying Jesus into your heart or more than praying a 'sinner's prayer,' " Baird told CT. There are 255 International Churches of Christ in 97 nations, with more than 133,000 attending Sunday services.
Overall, Bjornstad said EMNR wants to maintain a loving relationship with those it finds to be off base. "We've been able, sometimes, with the groups, to effect some change," he said. "And that's really what we're looking for."
Last Updated: October 10, 1996
Our digital archives are a work in progress. Let us know if corrections need to be made.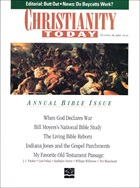 This article is from the October 28 1996 issue.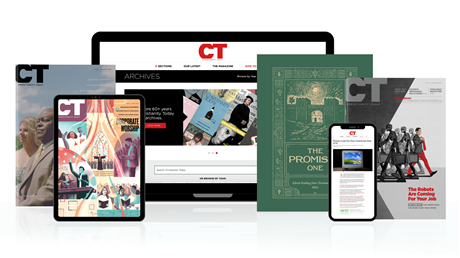 Find hope and historical insight. For a limited time, explore 60+ years of CT archives for free!
Daily devotions from Timothy Dalrymple during this pandemic.
Hundreds of theology and spiritual formation classics from Philip Yancey, Elisabeth Elliot, John Stott, and more.
Home delivery of new issues in print with access to all past issues online.
Join now and get print issues access to archive PDFs.
Cult-Watchers: Cult Watchers Adopt Guidelines
Cult-Watchers: Cult Watchers Adopt Guidelines