With gray clouds overhead and a biting wind whipping across Tucson's desert hills, many Arizonans early this Saturday are indoors, sleeping in. Yet, the roar of a concrete mixer beckons a hardy group of volunteers who huddle against the chill while drinking coffee and hot cocoa at a house construction site in a new development.
Ladders and scaffolds, piles of sand, bags of cement, and debris crowd the house construction site. The walls of the home are up, and the stuccoing is about to begin.
Before the work day starts, however, the group convenes in the backyard, away from the din of the mixer, and forms a circle. They bow their heads in prayer, asking for safety during the day's work and for blessings upon the house and the family that will occupy it.
It is a familiar Habitat for Humanity construction project, save one thing: You won't find lumber scraps and leftovers. That's because the blueprints didn't call for 2-by-4s, but for 22-inch-thick straw bales for the walls. In fact, the straw makes up 13 percent of the construction materials.
The straw-bale home, constructed by volunteers with Habitat for Humanity, Tucson, is part of a model project to demonstrate how straw can be coupled with solar energy to build better homes at a lesser cost for low-income families. Habitat Tucson was chosen by the city government to partner with the Tucson Urban League for the model super-insulating, straw-bale home effort. Habitat also received a grant from the National Urban Consortium to help with the construction costs.
Low cost, low maintenance
A house of straw? It's no longer just for the three little pigs. As modern research has discovered, straw-bale homes provide temperature insulation three times greater than conventional new homes. Heating and cooling costs can be as much as 75 percent lower in straw-bale homes than conventional ones.
There are other advantages. Construction is simpler. After the foundation is poured, the straw bales, with a reinforcement bar running through them, are stacked bricklike, one on top of the other, to create the exterior walls.
Straw-bale homes are environmentally friendly, waterproof, and fire resistant. The straw itself is an inexpensive, renewable resource. Paul Huddy, a physicist and Habitat board member, says, "It's a nice, inexpensive source of super-insulation. The thermal grade is R-55, which by far exceeds the city energy code of R-20."
After completion, the temperature inside the house is stabilized, and very little additional heating or cooling is required, except in extreme conditions.
The homes use a passive solar design so that, in the summer, the sun is kept out. But in winter, the sun's power is used to heat certain floor areas so that radiant warmth keeps the home comfortable.
Huddy compared the straw-bale constructions to the old-time barn raisings, where everybody has a great time while working together. "That's just as it should be. Habitat's first mission is to build families and communities and to bring people together," Huddy said.
Dick and Billy Agricola of Lewisville, Colorado, are just two of the many volunteers. They work not only with Habitat Tucson, where they winter, but also with the Habitat group near their summer residence in Colorado.
"We like the physical aspect, and we like being outdoors," says Billy. "This is also an opportunity for us to serve. When we serve others, we really serve the Lord, and that's what we really enjoy about it."
Genie Gekas, volunteer coordinator for Habitat Tucson, says her work recruiting, planning, and organizing is worthwhile because Habitat is "not only giving a home to a family, but seeing the unique mix of people that will never ever come together otherwise—doctors, lawyers, construction workers, teachers, and families all working together."
Chris Wimberly, who will become the owner of the straw-bale home, said local volunteers were not the only ones helping to build his family's home. More than a dozen German Christian youth, visiting Tucson, pitched in as well. "A lot of people have been involved in building our house. It's just been great. It really gave us a sense of community."
Theology of the hammer
Habitat founder Millard Fuller's book The Theology of the Hammer continues to have a positive influence on Habitat staffers and volunteers.
Fuller writes in the book, "We must put faith and love into action to make them real. The theology of the hammer indicates that the nail be hit on the head literally and repeatedly until the house is built and the needy family moves in. This theology is also about bringing [together] a wide diversity of people."
Leo Sheehan, Habitat Tucson executive director, observes, "In many ministries, you don't get to see the end results. Here the results are immediate."
In his experience, Sheehan has seen Lutherans, Church of Christ and Disciples of Christ adherents, evangelicals, charismatics, and others join in Habitat projects. "All of these groups are coming together and making the dream of eliminating poverty come true. The Book of James talks about faith without works being dead. We are not here just to make a trip to heaven, but to make a difference for God here on earth."
For Sheehan, the real reward for his work at Habitat comes on the day the homes are dedicated. "To see the smiles, to see the tears. They all praise God because now they have a place of their own to provide some stability for the family."
Sheehan began his work as executive director of Habitat Tucson in 1992, acting as chief executive officer, administrative officer, and public relations representative. "Being here has opened the doors for me to talk with city officials and leaders from other nonprofit housing organizations in town," Sheehan says. "It has opened the door for people to see Christ at work here in Tucson."
Sheehan doesn't leave his work at his job each day. Sheehan; his wife, Linda; and their children, Christopher, 10; Daniel, 5; and Michael, 2; bought a home in Tucson's South Park neighborhood, where Habitat has built 58 houses. "We moved there to make an impact [on] the neighborhood … to dispel fears of those who are wary of the Habitat families. Most of all, we have the witness for Christ in the community we work and live in."
Previously South Park was predominantly an elderly, black neighborhood. Habitat built 58 houses there, providing greater diversity and younger families. Because of renewed pride resulting from ownership, the neighborhood has been cleaned up, and the local park, formerly a high crime area, is now safe.
Habitat works with the new residents to assist them to become better homeowners and caretakers. Habitat helps provide home maintenance classes, financial counseling, and budgeting classes for the families. Habitat Tucson is also involved in job training at local high-school building programs.
Although the organization's emphasis remains creating affordable housing, it regularly branches out into other community development efforts as opportunities present themselves. "We are putting resources in the hands of those who need it most," Sheehan says. "It's pleasing to the Lord, and it's very fulfilling as a Christian."
February 3, 1997 Vol. 41, No. 2, Page 56
Have something to add about this? See something we missed? Share your feedback here.
Our digital archives are a work in progress. Let us know if corrections need to be made.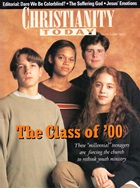 This article is from the February 3 1997 issue.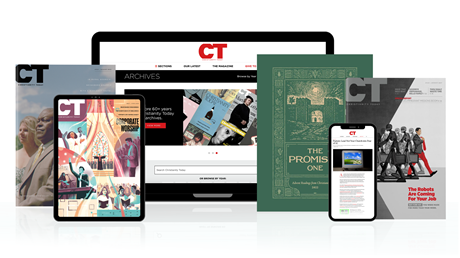 Subscribe to Christianity Today and get access to this article plus 65+ years of archives.
Home delivery of CT magazine
Complete access to articles on ChristianityToday.com
Over 120 years of magazine archives plus full access to all of CT's online archives
Subscribe Now
Straw Houses on a Firm Foundation
Straw Houses on a Firm Foundation