InterVarsity Christian Fellowship's (IVCF) Urbana missions conference, at its past several triennial gatherings, has focused on developing ethnic and racial diversity in missions. At Urbana 96, with representatives from at least 117 countries attending, organizers went further, arguing for the "de-Westernization" of the gospel.
"We must allow other cultures to truly express themselves," said Virgil Amos, general director for Ambassadors Fellowship. "All over the world, people call Christianity 'Western,' which, of course, is ironic since it started in the East. But we have made it culturally Western."
In a step toward this goal, Urbana's organizers diversified many of the staples at the five-day, year-end conference in central Illinois. For example, many of the plenary speakers were Latinos and Asians. The worship songs, often sung in languages other than English, were played on non-Western instruments.
"We saw the worship as a rehearsal for worship in the kingdom," said worship leader Phil Dyer. "That means it's not necessarily English, Western, or linear."
CROWDED HARVEST FIELD: Ralph D. Winter, head of the U.S. Center for World Mission in Pasadena, California, told students that Christianity must be taken out of its Western context if the gospel is to reach Hindus, Muslims, and Buddhists effectively.
"We're reaching closure in taking the gospel to all the nations," Winter said at one of the more than 200 seminars offered during the week, "but followers of Islam and Hinduism look at Christianity and see sex obsession, drinking, drugs, and family breakdown."
Winter ventured into the minefield of adding cultural context to evangelistic outreach. He reasoned that new breakthroughs will come from within indigenous cultures.
"In Africa, there are about 400 denominations started by Western missionaries," he told students. "But there are 6,000 denominations not started by missionaries, and they run the gamut of everything from total heresy to total orthodoxy."
The key task of the West, Winter maintains, should be taking the Bible to these cultures, allowing them to develop their own distinct kind of Christianity.
"If they're reading the Bible, they will even out and become orthodox," he said. "The Bible will correct more than foreign missionaries."
While some students were intrigued by Winter's talk, others wondered aloud if he was conceding too much. One delegate from Ghana argued that such an approach in a pantheistic culture would just mean adding one more god to the pantheon and devaluing the significance of Christ.
MULTINATIONAL TEAMS: In another move to broaden the method of international missions outreach, Urbana's leaders advocated multiethnic and multinational teams as a cutting-edge missions paradigm.
"We woke up to the fact that, for the most part, we were sending out all suburban, middle-class white missionaries," said Mark Soderquist, director of U.S. urban ministries for International Teams in Prospect Heights, Illinois. "I took a trip with four African-American pastors to the Philippines. They ministered in ways I never could, as people who could sympathize with the oppression there."
Future missions teams will be multicultural both intentionally and unavoidably as the pool becomes more diverse. Slightly less than two-thirds of Urbana delegates were white, while nearly a quarter were Asian.
Urbana Director Dan Harrison said multicultural teams are being emphasized because they are both morally correct and the most effective means of missions work. Teams are also preferred by the so-called Generation X, those aged 18 to 30.
"Students want friends who are different from them," said Jeannete Yep, IVCF's divisional director for Chicago. "But the racial reconciliation still needs to be more real. It's easy to hold hands and sing 'We Are One in the Spirit.' "
COMMITTED, BUT CAUTIOUS: Missions agencies also will have to change to fit with a shift in commitments, including the desire by Generation X-ers for short-term missions.
"This generation is often characterized as one of slackers," Harrison said. "They're not slackers or uncommitted at all, but they define commitment differently than I do." Harrison believes Generation X-ers are skeptical of long-term commitments as they see broken marriages and little job security. Commitment for this cautious generation comes in stages.
Students have grown up learning the value of diversity, making them more open to differences in culture, language, and worship styles than past generations of missionaries. However, they also are much less likely to believe in eternal punishment of the unreached. A survey of Bible college students conducted by Arnell Motz, executive director of SIM Canada, indicates 43 percent of potential missionaries from the United States believe the unreached "will be accepted by God if they have shown sincere faith in their understanding of God." To counteract this belief, Urbana organizers devoted a session to discussing the uniqueness of Christ as the only way to God.
With 19,360 attending this fiftieth anniversary of Urbana, the conference exceeded the 1993 attendance of 17,051, but was 200 delegates shy of 1990's record.
February 3, 1997 Vol. 41, No. 2, Page 86
Have something to add about this? See something we missed? Share your feedback here.
Our digital archives are a work in progress. Let us know if corrections need to be made.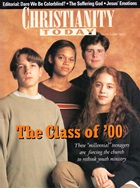 This article is from the February 3 1997 issue.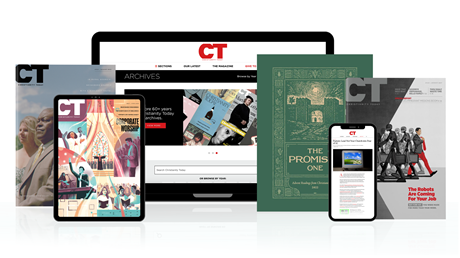 Subscribe to Christianity Today and get access to this article plus 65+ years of archives.
Home delivery of CT magazine
Complete access to articles on ChristianityToday.com
Over 120 years of magazine archives plus full access to all of CT's online archives
Subscribe Now
Urbana 96: Missions Agencies Told to 'De-Westernize' Gospel
Urbana 96: Missions Agencies Told to 'De-Westernize' Gospel