Amid tears and hugs, Mohammed Omer Haji was reunited with his wife and baby just before dawn August 24, at Yemen's Aden Airport."He jumped out of the car," an eyewitness at the airport told Compass Direct News Service, and enveloped his family with "uncontrollable hugs and kisses."The 27-year-old convert to Christianity had been escorted in Thursday's pre-dawn darkness from his Immigration Jail cell to the airport, where his wife Sarah had waited since 4 a.m. with their infant son Roger. Minutes later, the accused apostate and his family boarded the 6 a.m. flight for the Yemen capital of Sana'a, en route via Eritrea for a new life in New Zealand. The government of New Zealand accepted Haji and his family for emergency resettlement in late July after negotiations with the Geneva headquarters of the United Nations High Commissioner for Refugees (UNHCR)."They were waving, crying, blowing kisses and huge smiles," said a friend in Aden who watched them disappear into the airport's departure lounge. The refugee family was accompanied by a UNHCR representative and at least one security guard, the friend said. Earlier last week, UNHCR's deputy representative Frank Remus in Sana'a told Compass that his office had requested that the family's stopover in Sana'a and the Eritrean capital of Asmara be "limited—a very short time." At that time, Remus had not yet received the family's exact travel itinerary, which was being arranged by the New Zealand Immigration Service, he said. The family's departure was delayed for nearly two weeks when Yemen immigration officials objected to the refugees leaving on a direct flight from Yemen to New Zealand. Only after the airline tickets were rerouted through nearby Eritrea did Yemen authorities agree to stamp official exit visas in the family's passports. Haji's release came seven weeks after he was given a court ultimatum to renounce Christianity and return to Islam, or face execution as an apostate. Apostasy is a capital offense under the Muslim laws of "sharia" enforced in Yemen. A Somali living in Yemen since 1994, Haji converted to Christianity two years ago and adopted the name "George." He was imprisoned last January and reportedly beaten and threatened for two months by Yemeni security police, who tried to persuade him to renounce his conversion to Christianity. After he was rearrested in May, he was formally put on trial in June for apostasy under Article 259 of Yemen's criminal law.After news of the case broke in the international press, Yemeni authorities halted the trial proceedings against Haji. He was transferred on July 17 to Aden's Immigration Jail until resettlement could be finalized by the UNHCR, under which Haji had formal refugee status. Amnesty International adopted Haji as a prisoner of conscience in an "urgent action" release on July 11, concluding that he was "detained solely on account of his religious beliefs."
Copyright © 2000 Compass Direct News Service.Learn more about the persecution of Christians in Yemen from persecution.org.Read about the history of Christianity, Judaism, and Islam in Yemen.Constant war, famine, flooding, and the institution of Islamic law has made Somalia one of the most challenging mission fields in Africa. Link to some of the missions work being done there by the Mennonite Central Committee and Action Against Hunger.Previous Christianity Today articles about Somalia and this case include:Somali Convert in Yemen Transferred to Immigration Jail | U.N. agency proposing emergency resettlement for Christian convert from Islam. (July 21, 2000) Yemen Court Sentences Somali Convert to Death | Former Muslim given one week to recant Christianity or face execution. (July 7, 2000)Articles from other publications about conditions in Yemen and Somalia include: Islamic Clerics Combat Lawlessness in Somalia | The Christian Science Monitor (Aug. 28, 2000) Yemen Celebrates Tenth Unity Anniversary Facing Internal, External Challenges | ArabicNews.com (May 22, 2000) The Somalia Syndrome | Time Magazine (May 22, 2000) Somalia Braced for Emergency | BBC (April 14, 2000)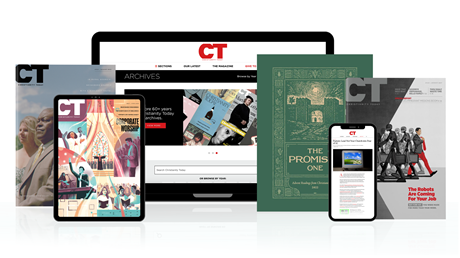 Subscribe to Christianity Today and get access to this article plus 65+ years of archives.
Home delivery of CT magazine
Complete access to articles on ChristianityToday.com
Over 120 years of magazine archives plus full access to all of CT's online archives
Subscribe Now
Somali Convert Released From Jail in Yemen
Somali Convert Released From Jail in Yemen