Al Gore's announcement that Orthodox Jew and U.S. Senator Joseph Lieberman will be his running mate has religion writers working overtime. The New York Times focuses on the reaction among conservative evangelicals, quoting Jerry Falwell as saying, "I think the vice president made an excellent choice." Al Mohler, president of Southern Baptist Theological Seminary, tells the paper, "American evangelicals respect persons of great moral substance and conviction, and we certainly share with Senator Lieberman a great moral heritage to which we are both committed, in terms of the Old Testament -- the Hebrew Scriptures -- and, most essentially, the Ten Commandments." Other things Lieberman shares with many evangelicals is support for school vouchers, action against religious persecution abroad, and a vocal dislike of violent and hypersexual entertainment. But Lieberman is also a supporter of abortion (he voted against a ban on partial-birth abortion) and gay rights. So, notes the paper, he's unlikely to sway many evangelicals to the Gore ticket. As Richard Land, president of the Southern Baptist Convention's Ethics and Religious Liberty Commission, tells The Charlotte Observer, "It has more to do with position on the issues than one's particular personal faith." New York Post columnist Rod Dreher, in a piece for Beliefnet (which differs from his NY Post column) comes to the same conclusion: "They may sincerely wish mazel tov to Joe Lieberman, a morally serious man and a sometime ally. But vote for him? What are you, meshuga?" (Other Beliefnet articles on Lieberman are available here.) Almost every major paper in the country has an article explicitly on Lieberman's faith. Here are a few by USA Today, The Washington Post (also here), The [Baltimore] Sun, Associated Press (also here), Chicago Tribune, and The Washington Times.
They all went down to Amsterdam
As many of you know, ChristianityToday.com Weblog hasn't appeared for the last week or so because the author of the feature has been in Amsterdam covering the Amsterdam 2000 conference for preaching evangelists (see the latest article here). Still, we missed some other excellent media coverage. Here are a few:
Graham finds strength for speech -- Associated Press (Aug. 7, 2000) Son of a preacher man --

The Telegraph

(Aug. 7, 2000) Christians not PC: archbishop --

The Australian

(Aug. 7, 2000) Amsterdam 2000 is well-run, international rainbow of evangelism --

News and Observer

(Aug. 6, 2000) Evangelicals Hear Kind Words for an Existentialist --

The New York Times

(Aug. 5, 2000) Evangelist City Draws From Around the World --

The New York Times

(Aug. 5, 2000) The Right Man At The Right Time For Greatness --

Chicago Tribune

(Aug. 4, 2000) Lotz is lightning rod for church gender issues --

News and Observer

(Aug. 2, 2000)
The president will attend Willow Creek Community Church for a Leadership Summit. The pastor, Bill Hybels, has advised Clinton in spiritual matters. "The focus will be on leadership and leadership lessons learned," says church spokesman David Staal. The Daily Herald, a suburban Chicago newspaper, says many Willow Creek members are upset. The Chicago Tribune also notes the visit.
As Amsterdam 2000 was ending, missionaries, pastors and laity from 158 countries began attending the third triennial World Assemblies of God Congress in Indianapolis. David Yonggi Cho, chairman of the World Assemblies of God Fellowship and pastor of the largest church in the world, will speak today. See more coverage from The Courier-Journal in Louisville, Ky., and the meeting's official Web site.
See our past Weblogs: July 27 | 25 | 24 July 21 | 19 | 18 | 17 July 13 | 12 | 11 | 10 July 7 | 5 | 3 June 30 | 29 | 27 June 23 | 22 | 21 | 20 | 19 June 15 | 14 | 13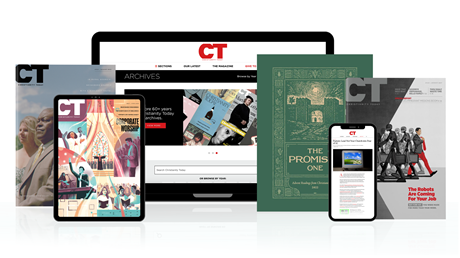 Annual & Monthly subscriptions available.
Print & Digital Issues of CT magazine
Complete access to every article on ChristianityToday.com
Unlimited access to 65+ years of CT's online archives
Member-only special issues
Subscribe
Christians Like Lieberman's Orthodox Jewish Faith But Not All His Politics
Christians Like Lieberman's Orthodox Jewish Faith ...