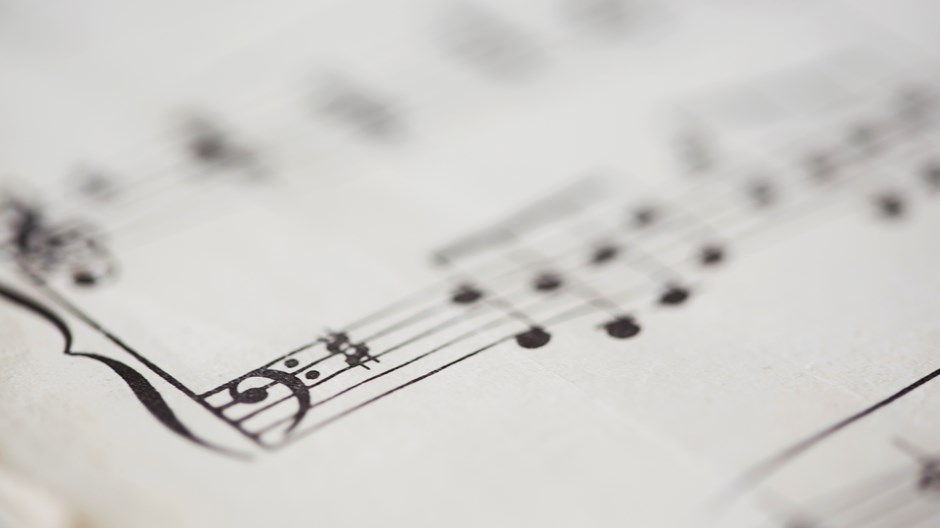 The American Civil War sparked revival on both sides of the Mason-Dixon Line. Between 100,000 and 200,000 Union soldiers reportedly converted to Christ, as did approximately 150,000 Confederates. Many soldiers' quarters featured chapels, and it was during this conflict that military chaplains became common. During the fall of 1863 and the winter of 1864 alone, some 7,000 of Robert E. Lee's troops became Christians.
The same era saw a flurry of hymn-writing and carol-writing, especially in the North. In 1849, with the Mexican-American war just over and smaller skirmishes (between settlers and American Indians and between slavery-supporters and abolitionists) igniting across the frontier, Edmund Hamilton Sears expressed a longing for peace in "It Came Upon the Midnight Clear." Sears, a New Englander, was not directly involved in these battles, but as a pastor and Christian journalist, he had cause to comment on them.
As scholar Alfred Edward Bailey noted in his 1950 classic The Gospel in Hymns, Sears's carol specifically emphasizes the social significance of the Christmas angels' message. Sears writes of a "weary world," with "sad and lowly plains" where "Babel sounds" echo. He laments "two thousand years of wrong" and the fact that "man, at war with man, hears not / the love song which they [the angels] bring." The carol's last stanza anticipates the day "when peace shall over all the earth / its ancient splendors fling."
Instead of peace, the 15 years following Sears's song saw unprecedented strife. The ravages of the war directly inspired another carol, "I Heard the Bells on Christmas Day," which was penned by Maine native Henry Wadsworth Longfellow around 1862. The sadness of this song reflects Longfellow's grief over the 1861 death of his second wife (burned to death at home when candles ignited her clothing), his bitter opposition to the war, and the sorrow of his son Charles having been gravely injured in battle. The poet's staunch Yankee views also show through in the original version of the text, from which three particularly partisan stanzas were dropped when the poem was set to music in 1872.
The excised stanzas include such lines as "Then from each black, accursed mouth / The cannon thundered in the South" and "It was as if an earthquake rent / The hearth-stones of a continent." Retained, however, were the following two poignant passages:
"'There is not peace on earth,' I said
'For hate is strong and mocks the song
Of peace on earth, good will to men"
and
"Then pealed the bells more loud and deep
'God is not dead, nor doth He sleep,
The wrong shall fail, the right prevail
With peace on earth, good will to men.'"
Another carol to come out of Civil War experience is "O Little Town of Bethlehem," by Phillips Brooks. A pastor in Philadelphia during the war, Brooks also ministered to Union soldiers. He called the Emancipation Proclamation "the greatest and most glorious thing our land has ever seen."
Debate over the date when Brooks his poem continues to this day, and it touches on how closely related the song is to the war and its aftermath. One theory holds that Brooks wrote the text in 1868 and that the stillness in Bethlehem mirrors the stillness in Philadelphia, where a generation of young men had been wiped out. More likely Brooks wrote the text in 1865, during a Christmastime visit to the Holy Land, and he was merely describing Bethlehem as he saw it. At any rate, the words were not set to music until 1868, after which the carol was sung annually by the children's choir at Brooks's church. Few people outside the parish knew of the carol until it suddenly appeared in newspapers about a decade later.
If Brooks had visited Bethlehem today, of course, he would have written a very different carol. Thankfully, the "hopes and fears" of even this tragic year are "met" in Jesus Christ.
Elesha Coffman is associate editor of Christian History.
Related Elsewhere
Other articles on Christmas by Christian History editors are available here.
Read the history behind your favorite Christmas carols at this site.
One of the church's earliest and best Christmas sermons, preached by Gregory of Nazianzus (A.D. 329-389) in Constantinople's Church of the Resurrection on December 25, A.D. 380, appeared on the Christianity Today Web site last Christmas.
Christian history lovers might also be interested in what C.S. Lewis said about Christmas.
A great, but pricey, resource on the history of Christmas is The Encyclopedia of Christmas.
Christian History Corner appears every Friday at ChristianityToday.com. Previous Christian History Corners include:
Why December 25? | The month and day of Christ's birth have been hotly disputed for centuries. (Dec. 8, 2000)
The Book Everyone Should Buy | Or at least know about, anyway. (Dec. 1, 2000)
The Saga of St. Chad | A tale of political maneuvers and positioning. Sound familiar? (Nov. 22, 2000)
Accidental Radical | Jan Hus's ideas seem normal now, but in his age they were revolutionary enough to merit death. (November 17, 2000)
Top 10 Reasons to Read This Book | A list of Christian books that changed the century introduces authors and their impact on evangelicalism. (Nov. 10, 2000)
The Un-Denomination | The Southern Baptist Convention has been historically Un-Conventional. (Nov. 3, 2000)
Soul Crisis at the Conference on Faith and History | Academics gather asking questions like, "What does 'Christian history' actually mean?" (Oct. 27, 2000)
Case of the Missing Relic | A piece of Jesus' cross is stolen from a Toronto cathedral—or is it? (Oct. 20, 2000)
The Politicians' Patron | Is Thomas More a saintly model? (Oct. 13, 2000)
General Revelations | Reconsidering Robert E. Lee and Ulysses S. Grant. (Oct. 6, 2000)
Olympia Revisited | Christianity and the Olympic Games were once competitors, but at other times have been on the same team. (Sept. 29, 2000)
Weighty Matters | Gwen Shamblin's teachings sound an awful lot like some in the early church—and not in a good way. (Sept. 22, 2000)
In Errancy | Want to know what's wrong with the Western church? Start with a list. (Sept. 15, 2000)
"Kill Them All" | The medieval church was deadly serious about eliminating 'heretical' Cathars. (Sept. 11, 2000)
All Together Now | What qualifies as an ecumenical council anyway? (Sept. 1, 2000)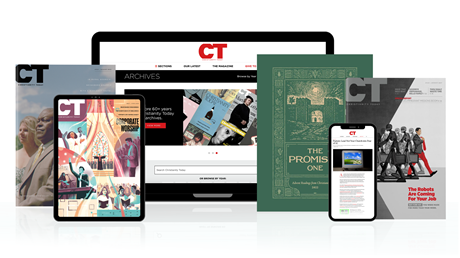 Annual & Monthly subscriptions available.
Print & Digital Issues of CT magazine
Complete access to every article on ChristianityToday.com
Unlimited access to 65+ years of CT's online archives
Member-only special issues
Subscribe
Peace on Earth?
Peace on Earth?