While it has often been said that the papacy of Pope John Paul II is largely out-of-step with social, economic and political conditions in the west, Cardinal John O'Connor, the redoubtable archbishop of New York who died May 3 at age 80, did his very best to make sure every one of America's 55 million Catholics was at least aware of the official Vatican line, even if they chose to overlook it. Described by the Watergate journalist, Carl Bernstein, as 'militantly pro-Wojtyla'—a reference to O'Connor's admiration for Pope John Paul II—O'Connor was a high-profile prince of the Church of the old-school, acutely conscious of the dignity of his office, as physically large as he was mentally combative, and sure in everything that he was right. If O'Connor ever doubted the power of the authoritarian, muscular Catholicism that he embraced, he never admitted it. He had scarcely drawn breath after his appointment in January 1984 as leader of America's most prestigious Catholic diocese when he launched into the pre-election political battle with a headline-grabbing attack on the Democrat candidate for vice-president, Geraldine Ferraro. As a Catholic and a member of his diocese, Mrs. Ferraro could not, O'Connor stated, make a distinction between her private views on abortion and her support for it as a legislator. He believed that her position was precisely the sort of morally relative, liberal stance that was damaging the church. Given that his target was the first woman to stand for the White House in American history, O'Connor's attack did much to establish his traditionalist credentials on both spiritual and social matters. Feminists never forgave him—or had cause to do so—but Ferraro need not have felt especially singled out. Soon afterwards, O'Connor fell foul of the redoubtable Mother Teresa who came personally to New York to force the cardinal, in a confrontation reported in detail by the media, to allow church property to be used to care for people with AIDS. O'Connor had previously blocked such moves and again his uncompromising message on AIDS—"the truth does not lie in condoms and clean needles"—made him a ready target for both public health campaigners and the gay lobby. But though the cardinal joined conservatives in opposing abortion and homosexual rights, he also campaigned against the death penalty. He was a prominent advocate for disabled people and people living in poverty, and personally intervened to help settle industrial disputes by pressing for workers' rights. O'Connor appeared to revel in being a sign of contradiction in the modern age, never afraid to take unpopular stances or say what was, for others, either politically incorrect or plain wrong. He made enemies amongst his fellow American bishops by acting as the Vatican's messenger in the redrafting of an initially distinctly anti-nuclear pastoral letter on war and peace. At Rome's insistence, and under pressure from a conservative White House, the letter was toned down. In 1992, O'Connor was the most pro-Vatican of his colleagues in a row with Rome over their pastoral letter on women. The US bishops were summoned to Rome, told to rethink whatever radical notions were in their draft letter and then consigned to the care of O'Connor to make sure that the final version said nothing more or less than the Pope's own statement on the matter, the 1988 encyclical Mulieris Dignitatem. Faced with a choice between shaping Catholic doctrine to the particular needs of the world's richest and most powerful consumer society and sticking inflexibly to the Vatican line, O'Connor always chose the latter. His anti-abortion militancy played well with evangelical Christians and with the direct-action pro-life lobby, but went down badly with his own flock, most of whom were as ambiguous as Geraldine Ferraro in their attitudes.The Ferraro question came up in a new form in 1990, when practicing Catholic Mario Cuomo was governor of New York State. Cardinal O'Connor again reaffirmed his view for a faithful Catholic there could be no distinction between public and private views on the subject of abortion. But this time he went further, banning Cuomo and all like-minded politicians from speaking on church premises and warning that those, as he put it, who helped to multiply abortions were at risk of excommunication. Occasionally O'Connor could, however, misjudge both Rome's intentions and his own power. One year after being appointed to New York, in a move that was flamboyant even by his own standards, O'Connor announced that he was beginning the process to have his predecessor, Cardinal Terence Cooke, declared a saint.Vatican officials slapped down the idea, pointing out that canon law states there must be at least a five year pause after the candidate's death. They did little to conceal their irritation. It was a rebuke that wounded O'Connor for he was a man who had had respect for hierarchical structures and knowing your place drummed into him not only by the church but also by a long career as a chaplain in the US Navy where he rose to the rank of Rear Admiral. Those who knew John O'Connor were enthusiastic in their praise of him, but he made more enemies than friends. Talk in the early 1990s that he might become the first North American Pope was prompted by his closeness to the ailing John Paul II, but ignored the fact that to some cardinals at least, and to many US Catholics, he was a maverick and in some ways anachronistic figure. Born in Philadelphia in January 1920, his father's family had all emigrated to the States from Cork and Roscommon in Ireland. His closeness to Ireland—he visited the land of his forefathers twice in the 1980s as part of peace delegations and he took great delight in the annual Saint Patrick's Day Parade around his cathedral—was matched by a workaholic tendency which he said he had inherited from his ethnically German mother. He was ordained in 1945 and received masters degrees in clinical psychology and ethics before joining the navy as a chaplain. He spent eight years from 1975 as an auxiliary bishop for the forces, before being translated briefly to head the diocese of Scranton and then eight months later to New York.In recent months, as his health declined after surgery last year to remove a brain tumor, Cardinal O'Connor rarely appeared in public. However, in March, in one of his last acts before he died, he announced in his diocesan newspaper that the Vatican, on his recommendation, had begun the process of considering Dorothy Day, the well known American radical, activist and journalist, for sainthood.He died last night from complications from his brain tumor, surrounded by friends and family who spent the night at his Manhattan home praying for him.
Peter Stanford is a writer and journalist based in London, and a former editor of The Catholic Herald.
Related Elsewhere
Besides The New York Times, which offers the best coverage of O'Connor's life and legacy, obituaries are available from ABCNews.com, CNN.com, USA Today, Beliefnet, and the BBC.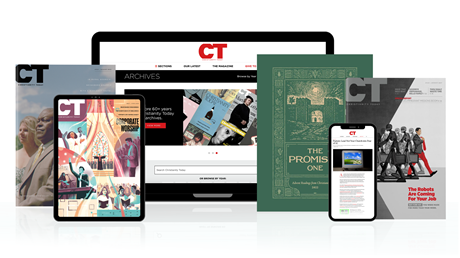 Subscribe to Christianity Today and get access to this article plus 65+ years of archives.
Home delivery of CT magazine
Complete access to articles on ChristianityToday.com
Over 120 years of magazine archives plus full access to all of CT's online archives
Subscribe Now
Cardinal John O'Connor: An Unwavering Advocate of Vatican Values
Cardinal John O'Connor: An Unwavering Advocate of Vatican Values