The presidential campaign—at fever pitch as I write—will be over when you read this, the post-election hype just beginning. Christians should beware the punditocracy, which will attach cosmic significance to the new president's appointments and policy utterances as though the nation's destiny rests solely in his hands.
It's easy to get caught up in the grand rhetoric. Some of us, depending on the election's outcome, may see victory in the culture war, while others gloomily predict doomsday. In truth, the election means neither. Yes, politics is important; the new president's appointments will shape the Supreme Court for a generation. But changing a culture takes more than politics.
The driving force in American life, remember, is what Tocqueville called "habits of the heart," the individual dispositions and tastes that shape the country's moral consensus. So regardless of who occupies the Oval Office, the culture war will be waged in the neighborhoods where people live. And if we are prepared, we can succeed on this battleground.
Take the example of Lisa Hunter from a liberal community in the Southwest. While tidying her kitchen one Saturday, she came across her 12-year-old daughter Ashley's science test. Ashley had checked "primeval explosion" for a question on the universe's origin.
Lisa sat Ashley down and gently asked, "Did you really believe what you wrote?" Ashley burst into tears. "No," she said, "but that was the answer the teacher wanted."
Lisa raised the issue at a parent-teacher conference, but when she began discussing evidence for intelligent design the teacher cut her off. "I'm not allowed to teach about religion," she said dismissively.
But Lisa had done her homework. Having read books on Darwin and intelligent design, she had learned how to argue from a scientific standpoint against naturalistic philosophy. Lisa headed for the principal's office and made her case. The principal startled Lisa by acknowledging that her arguments made sense. She then instructed Lisa's teacher to apologize to her students and explain that there are conflicting theories about evolution.
Then a further surprise: the principal was so impressed with Lisa's knowledge that she invited her to serve on the school's curriculum committee.
At a time when Christians are losing political fights over evolution—famously this year in Kansas, where conservative school-board members were vilified and defeated at the polls—we can still make our case one-on-one. Surprising numbers of our neighbors and even teachers are on our side: according to Gallup, 68 percent favor the teaching of evolution and creation.
We can influence other cultural arenas as well. Government, for example, can do little to censor smut, but Christians as private citizens can get results.
Take the case of Abercrombie & Fitch, the onetime outfitter of country gentlemen, now among the hippest clothing stores for teens. A recent Abercrombie catalog featured nudity, alcoholic recipes, and explicit sex advice. In response, parents' groups organized protests at stores and MADD (Mothers Against Drunk Driving) unleashed its heavy artillery. The company backed down and recalled the offensive catalog. More tellingly, Abercrombie recently reported a sharp decline in sales. The Wall Street Journal attributed it to teen fickleness. I wonder.
These are small victories but not isolated examples. Christians across the country are learning how to present their case effectively. Last year, teenage pregnancies dropped to a 60-year low. Government officials attributed the drop to sex-education programs. The real reason, I believe, is the multitude of church-based programs like True Love Waits along with shifting public attitudes. Habits of the heart provide restraints government can't begin to impose.
Another example: The courts may, as they did this summer, forbid us from witnessing to pregnant women as they enter abortion clinics. But we can reduce abortion by volunteering at crisis pregnancy centers—performing sonograms, telling pregnant teens about adoption, and taking homeless moms into our homes.
We may not be able to close the floodgates of Hollywood pollution, but youth leaders can invite teens over to watch good films, explaining how the filmmaker's worldview compares to biblical teachings. Or we can join the growing numbers of faith-based ministries that tutor inner-city children, help teens get off drugs, or take needy kids to Christian camps.
In 1994 conservative leader Bill Bennett stunned a crowd of Christian activists mobilizing for the fall election. "Politics matters," he told them, "but the solution to what ails us … lies beyond politics. It lies with a change of the heart." Bennett urged the group, "Stay involved in politics if you wish," but also work to change culture.
Wise counsel. Regardless of the election's outcome, or the triumphalistic promises or dire rhetoric you may hear, each of us should remain steady at our post in the nearest theater of war: our neighborhood.
Related Elsewhere
Learn more about Intelligent Design at IDEA's resource page.
Read about the Kansas school board election in George magazine.
Visit MADD's homepage.
Information on teen pregnancy rates is available at True Love Waits.
Some of Charles Colson's earlier columns from Christianity Today include:
MAD No More (Sept. 27, 2000)
A Healthy Cult (June 12, 2000)
The Court's in Session (Apr. 25, 2000)
The Ugly Side of Tolerance (March 6, 2000)
Scouts Dishonor (November 15, 1999)
What Are We Doing Here? (October 4, 1999)
How Evil Became Cool (August 9, 1999)
Does Kosovo Pass the Just-War Test? (May 24, 1999)
Why We Should Be Hopeful (April 26, 1999)
Moral Education After Monica (March 1, 1999)
The Sky Isn't Falling (January 11, 1999)
Have something to add about this? See something we missed? Share your feedback here.
Charles Colson
Charles Colson was the founder of Prison Fellowship Ministries, an outreach to convicts, victims of crime, and justice officers. Colson, who converted to Christianity before he was indicted on Watergate-related charges, became one of evangelicalism's most influential voices. His books included Born Again and How Now Shall We Live? A Christianity Today columnist since 1985, Colson died in 2012.
Previous Charles Colson Columns:
Our digital archives are a work in progress. Let us know if corrections need to be made.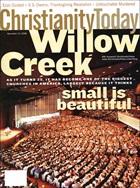 This article is from the November 13 2000 issue.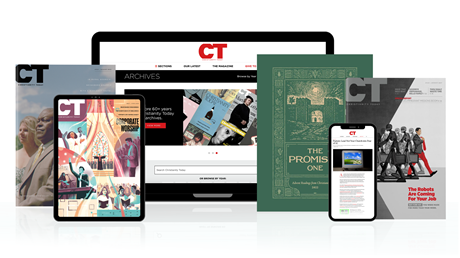 Subscribe to Christianity Today and get access to this article plus 65+ years of archives.
Home delivery of CT magazine
Complete access to articles on ChristianityToday.com
Over 120 years of magazine archives plus full access to all of CT's online archives
Subscribe Now
Neighborhood Outpost
Neighborhood Outpost