Tufts President gives protesters the anti-discrimination policy they want
After a 34-hour sit-in at the undergraduate admissions office, members of Tufts Students Against Discrimination (TSAD) left, cheering, "We got our policy, you got Bendetson [Hall]." University President John DiBiaggio released a letter with the exact wording the protesters wanted: "I affirm that the nondiscrimination policy is understood to include such self-acceptance of identity." Here's the decoding of the sentence. TSAD was protesting a decision by the school's student judiciary that Tufts Christian Fellowship (TCF), a chapter of InterVarsity Christian Fellowship, could remain on campus. TCF claimed (in part) that theoretically homosexuals could serve as leaders of the group so long as they did not approve of homosexual practice. In TSAD's mind, that's a denial of "self-acceptance of identity"—a homosexual person who believes homosexual practice is a sin is apparently not "self-accepting." Or something like that. The shorthand that TSAD members keep using is that "identity and belief are the same." RumorsDaily, a Tufts student site that's had a pretty good history of being right, but still deals largely with conjecture (think Matt Drudge) says another battle between TCF and TSAD may already be brewing. (Tufts Daily, the student newspaper, is pretty slow at getting its stories up, but will eventually have one here.)
Elliott Abrams sticks up for TCF
Elliott Abrams, chairman of the U.S. Commission on International Religious Freedom, president of the Ethics and Public Policy Center in Washington and, a "somewhat observant Conservative Jew," writes in a column for Beliefnet that Tufts risks being a case study for the exclusion of Christians and observant Jews from colleges around the country. "If TCF sticks to its biblical view of homosexuality it will likely be thrown off campus again. The message will go forth to evangelical students: 'Stay away. You are not wanted here. Tufts sees evangelical Protestantism as a form of bigotry. Go to Bob Jones University, where you belong.' Nowadays, colleges are desperately seeking 'diversity,' but the message will be that this is one form of diversity no longer welcome at Tufts and at other campuses that follow the same path."
50 killed in Indonesia
The violence continues in the Moluccas (Maluku Islands) as Christians and Muslims continue to fight. So far, there are few details about the latest clash beyond the death toll.
Harlem Globetrotters Sign Pope John Paul II
Pope John Paul II became the seventh honorary member of the Harlem Globetrotters in the team's 75-year history today. "With all the troubles that we see around the world, it gets more and more challenging to communicate with young people today," said owner-chairman Mannie Jackson after the meeting. "Similar to the Pope, the Globetrotters have touched tens of millions of people around the world as moral leaders and champions of human rights." For those of you wondering, the pope has outscored the Globetrotters in globetrotting, 122-115. And the Globetrotters have been around more than three times as long as his papacy. (In fact, the Globetrotters have met with three other popes in five other visits.) Personally, I'd just like to see the pontiff try spinning the ball on his finger.
Don't say leper!
Belgian Roman Catholic priest Joseph Damien is a hero in Hawaii because of his ministry as a missionary to lepers on Molokai. So sacrificial was his service that he eventually died from the disease. But don't look for his latest biographer, Richard Stewart, to be greeted with open arms when he arrives in Honolulu to sign copies of The Leper Priest of Moloka'i. The bookstore in the Molokai town where Damien worked and the Damien Museum in Waikiki are boycotting it—because it uses the word "leper." "It's startling how this man did not know how objectionable that word is," Irene Letoto, director of the Damien Museum, tells the Honolulu Star-Bulletin. Stewart responds, " I did not mean it in insulting fashion," and says that physicians (he's one himself) still largely call Hansen's disease leprosy. But if Hansen's disease sufferers are upset because the word "leprosy" contains a stigma, isn't that one of the main points of the Father Damien story? That lepers were stigmatized?
Related Elsewhere
See our past Weblog updates:
November 29 | 28 | 27
November 22 | 21 | 20
November 17 | 16 | 15 | 14 | 13
November 10 | 9 | 8 | 7 | 6
November | 3 | 2 | 1 October 31 | 30
October 27 | 26 | 25 | 24 | 23
October 20 | 19 | 18 | 17 | 16
October 13 | 12 | 11 | 10 | 9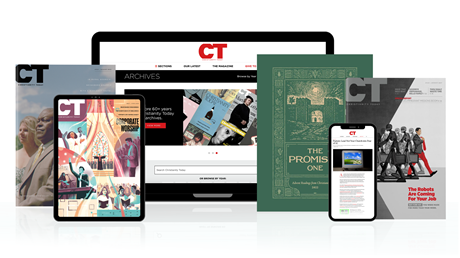 Subscribe to Christianity Today and get access to this article plus 65+ years of archives.
Home delivery of CT magazine
Complete access to articles on ChristianityToday.com
Over 120 years of magazine archives plus full access to all of CT's online archives
Subscribe Now
Tufts President Caves to Protesters—Is Christian Group in Trouble?
Tufts President Caves to Protesters—Is Christian ...