Peru's Roman Catholic hierarchy and Protestant community have welcomed President Alberto Fujimori's decision to call new elections as "soon as possible."
President Fujimori, whose government is deeply unpopular, said in his announcement on September 16 that he would not stand for re-election. But the fate of Fujimori's intelligence adviser Valdimiro Montesinos, who is at the center of the corruption scandal that sparked the president's decision, continues to cause much controversy. Montesinos has since fled Peru, but the scandal he created has forced Fujimori to make concessions to an angry nation.
President Fujimori's announcement astonished Peruvians, coming only 45 days after the president was sworn in for a third term in office. Fujimori won the second round of Peru's general elections in late May after rival candidate Alejandro Toledo pulled out.
Toledo claimed that conditions did not exist for a free and fair vote. The run-up to the vote and the elections themselves were widely criticized both at home and abroad.
Fujimori's swearing-in was greeted by violent street protests that left six dead and four government buildings torched.
Bishop Luis Bambaren, president of the Peruvian (Catholic) Bishops' Conference, described the announcement by President Fujimori as "a noble, healthy measure for the country."
Anglican Bishop William Godfrey said "new elections are a positive thing for a country that was so polarized [by the previous elections]."
Making his announcement, President Fujimori broke two days of silence after an opposition party released a video showing Montesinos bribing a congressman to switch to President Fujimori's Peru 2000 party. Congress is dominated by Fujimori's opponents. More than a dozen congressmen have switched allegiance, and the video is reportedly one of seven held by the opposition party and one of as many as 2500 in the hands of the National Intelligence Service (SIN), of which Montesinos was widely believed to be the de-facto leader. In his announcement Fujimori said he would "de-activate" the SIN but made no explicit reference to Montesinos.
Montesinos has long been considered Peru's second most powerful man and someone who wields enormous power behind the scenes. He is credited with master-minding the successful battle against Shining Path and Tupac Amaru guerrillas, but is also accused of a series of human rights violations. The release of the video, however, sparked an uproar across Peru.
Fujimori's announcement does not, however, constitute a resignation. He has repeatedly said that he will remain in power until a new government is elected. Government officials have said that new elections are likely to take place in March 2001 as the move requires a change to the constitution. The new government is expected to be sworn in on July 28, 2001.
"I think this is recognition of how irregular the previous process was. The government had no choice," said Pastor Carlos Garcia, of the Christian and Missionary Alliance Church. Garcia was a senior government official in Fujimori's government a decade ago. Garcia added, however, that key changes would have to take place in electoral bodies in order to ensure that new elections were transparent. Otherwise, there would be "a continuation of Fujimori-ism without Fujimori," he said.
The Roman Catholic archbishop of Lima, Juan Luis Cipriani, also welcomed President Fujimori's announcement. "Fujimori stepped aside in order to avoid compromising Peru's honor and reputation," he said, calling on all of Peruvian society to contribute to a "transition characterized by unity and reconciliation." Cipriani was also highly critical of Montesinos.
Bishop Bambaren also called for swift action against Montesinos. "Peruvian society is wounded and the cancer of corruption must be removed," he said.
However, Montesinos fled Peru late on Saturday, September 23, seeking asylum in Panama. The Panamanian government originally rejected his petition, but agreed to reconsider its decision after pressure was applied by the Peruvian government, other Latin American governments, the United States and OAS [Organization of American States] Secretary General, Cesar Gaviria.
Raphael Goto, coordinator of the Latin American Council of Churches (CLAI) peace project in Peru, welcomed the announcement of new elections, but expressed caution, particularly following Montesinos's departure.
"Fujimori's call for new elections is ambiguous, and seems to have been a way to buy some time in order to carry out actions such as Montesinos's departure."
Goto expressed surprise about the involvement of the national and foreign governments in Montesinos's request for asylum in Panama. "Enormous damage has been done to the country, in particular because Montesinos has left the country and gone to live out his impunity in comfort under the protection of the government and the OAS," he said, adding that the former spy chief should have been arrested and tried.
"This is a mockery and demonstrates the extent that impunity reaches," said Pastor Garcia. "How is it possible that the government helps a man who has committed these crimes?"
Related Elsewhere
Other media coverage of Montesinos's escape to Panama includes:
Panama considers spy chief's asylum request—The Independent (Sept. 28, 2000)

Political crisis unnerves Lima—Financial Times (Sept. 27, 2000)

Long strange trip of Peru's spy chief—UPI News (Sept. 27, 2000)

Peru's Fujimori, ex-spymaster see troubles mount in bribe case—CNN (Sept. 27, 2000)
Previous Christianity Today stories about Peru include:
Imprisoned Peruvian Army Colonel Denied Parole | Evangelical convicted of drug trafficking continues fight for justice as hope fades. (Sept. 1, 2000)

Peru's Christians Oppose Presidential Vow to End Pardons | More than 300 unjustly accused of terrorist involvement will remain in jail, say critics. (Dec. 16, 1999)

Imprisoned Evangelicals Dispute Accusations of Terrorism | (Feb. 9, 1998)
Copyright © 2000 Christianity Today. Click for reprint information.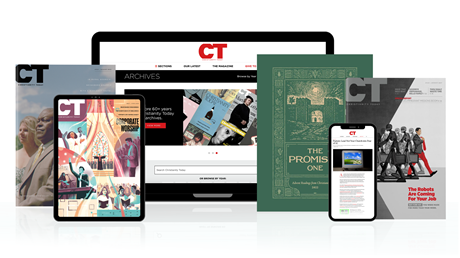 Subscribe to Christianity Today and get access to this article plus 65+ years of archives.
Home delivery of CT magazine
Complete access to articles on ChristianityToday.com
Over 120 years of magazine archives plus full access to all of CT's online archives
Subscribe Now
Peru's Churches Welcome Fujimori's Decision to Call New Election
Peru's Churches Welcome Fujimori's Decision to Call New Election