White House won't go to bat for religious organizations against local laws
If Bush is trying to rally support for his faith-based initiative, maybe this isn't the best way to do it. In a short statement released yesterday, press secretary Ari Fletcher said, "The White House will not pursue the [Office of Management and Budget] regulation proposed by the Salvation Army and reported today." That regulation, as Weblog noted yesterday, would have protected churches and faith-based organizations that receive federal funds from having to hire workers who disagree with their religious teachings. The specific controversy in this case has been whether the Salvation Army—a church that already receives $330 million annually from the federal government—would be forced to hire homosexuals. Federal regulations going back to the 1964 Civil Rights Act allow religious organizations to hire only employees who share their religious commitments, but the issue gets a lot trickier when municipal governments start mandating that charities adhere to local anti-discrimination laws. As Salvation Army spokesman David Fuscus explains to the Chicago Tribune, "What's happening now is that when you get communities insisting that because [a group] is using federal dollars to fund homeless shelters or what have you, that they cannot hire ministers in the way they want to hire ministers, what happens is the church walks away from those contracts and the people who are hurt are the people who are on the street."
But yesterday's front-page article in The Washington Post set off fireworks in the capital. "It just puts a cloud over the president's intention to expand a faith- based initiative and unfortunately might terminally wound it in Congress," said Democratic Sen. Joseph. Lieberman, who has been supportive of the initiative so far. Other Democratic lawmakers were more vitriolilc, promising an investigation, in The Washington Post's words, "into whether the White House had agreed to allow the Salvation Army and other charities to discriminate against gays, in exchange for the Salvation Army's support for the Bush faith-based initiative." (Loaded enough for you?)
Still, despite the White House's statement that it won't pursue such protections for religious organizations through the OMB, Vice President Dick Cheney and other officials say there will be other ways of making sure religious organizations can stay true to their religious, moral, and social missions. The administration, Cheney told reporters, still wants to make sure that charitable choice does "not require fundamental changes in underlying principles and organization doctrines, if you will, of the organizations that participate."
Weblog's best guess here is that the charitable choice legislation will carefully avoid this issue and leave it up to the courts. And that's really what the Salvation Army was trying to avoid in the first place.
More on the Faith-based initiative:
More articles
Religion and politics:
Persecution:
Missions and ministry:
Pastoral life:
Church life:
Ecumenism:
Catholicism:
Sexual ethics:
Bible:
Popular culture:
Science and health:
Other stories of interest:
Related Elsewhere
See our past Weblog updates:
July 10 | 9

July 6 | 5 | 3 | 2

June 29 | 28 | 27 | 26 | 25

June 22 | 20 | 19 | 18

June 15 | 14 | 13 | 12 | 11

June 8 | 7 | 6 | 5 | 4

June 1 | May 31 | 30

May 18 | 17 | 16 | 15 | 14

May 11 | 10 | 9 | 8 | 7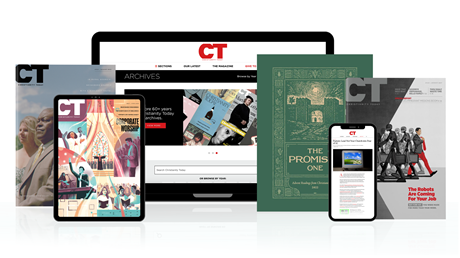 Subscribe to Christianity Today and get access to this article plus 65+ years of archives.
Home delivery of CT magazine
Complete access to articles on ChristianityToday.com
Over 120 years of magazine archives plus full access to all of CT's online archives
Subscribe Now
White House to Salvation Army: No Soup for You!
White House to Salvation Army: No Soup for You!