One recent sunday morning, we drove to a Presbyterian church in Fergus, Ontario, where our son's Wesley Chapel Free Methodist Church choir was to sing. At the appointed time, the sexton entered from a door behind the pulpit bearing a large Bible and, with deliberation, opened it on the pulpit. This was a sign that the service could now begin. When the benediction was pronounced, the sexton went to the pulpit, closed the Bible, and carrying it chest-high in front of him so all could see, preceded the minister down the aisle to the door. The symbolism was clear: this service was conducted from beginning to end under the authority of God's Word.
As I watched, I thought of a different trend I and others have witnessed in evangelical churches during the past decade: I have seen the Bible given a less important place than it deserves in public worship. For example, my wife attended a service in the Midwest in which no Bible reading of any kind was a part of worship, and the preacher himself made casual mention of Scripture only a couple of minutes before the end of his sermon. My wife wondered if anyone else had noticed this glaring omission.
An isolated case? A minister friend on vacation attended a congregation that advertised itself on the front lawn as a "Bible church." He was surprised that at no time was the Bible read except for a few verses before the pastor preached. While speaking to a denominationally diverse class at Northeastern Seminary in Rochester, New York, I asked, "How many of you lead or attend a church where there is no separate Scripture reading as an act of worship?" Nine of the 19 raised their hands.
The first time I heard this trend explained several years ago, I was told that our worship services should be designed with seekers in mind, and that unchurched people have neither the attention span nor the interest to give to the reading of Bible passages. The idea was that you had to give them a contemporary and, above all, relevant service.
The reason for deleting Scripture-reading from worship, however, may be more serious than merely the shortness of the modern attention span. The omission may expose to the light a great reduction in the authority we grant the Bible, an authority such as the sexton enacted in the Presbyterian church.
Authority crisis
The daily news reminds us regularly of the authority crisis in the homes and schools of this country. Since the authority of the Scriptures has been passionately asserted by classical Protestantism, what but a reduction of that authority can be suspected when the Word of God is both diminished and diluted in public worship in favor of a greater outpouring of the words of man?
This is no mere issue of taste in public worship. A recent national survey by Barna Research Group reports that 86 percent of teenagers claim they are Christians. Three of five teenagers say they believe the Bible is totally accurate in all that it teaches. Yet, two-thirds said that Satan is not a living being but merely a symbol of evil; six of ten said that a good person can earn eternal salvation through good deeds; and a majority (53%) said that Jesus committed sins while he was on earth.
Longer Bible readings in worship may not cure biblical illiteracy or heresy, but the evident slippage should prompt us to ask questions.
If the slippage can go so easily unnoticed in public worship, what place is Bible-reading getting these days in the family life of Christians? Is biblical content really being addressed in Sunday schools? Are children led to memorize Scripture? Do pastors show evidence of wrestling with Scripture in preparation for preaching?
We may not want to copy the early Presbyterian way of symbolizing the authority of Scriptures in worship, but the omission of reading the Bible as an act of worship is a symptom of a serious problem that we must address.
Donald N. Bastian is an emeritus bishop of the Free Methodist Church and lives in Brampton, Ontario.
Related Elsewhere
The August 9, 1999 issue of Christianity Today had two articles on biblical illiteracy, "The Greatest Story Never Read | Recovering biblical literacy in the church" and "I Love to Tell the Story to Those Who Know It Least | Biblical preaching in a post-Christian culture.
"Conversation about faith or morals is often blocked by the other's misunderstanding of what the Bible says or what the Christian faith teaches," lamented former Christianity Today columnist Frederica Mathewes-Green in a Feb. 7, 2000, piece chronicling biblical illiteracy in the media and society at large.
A Barna Research Group study released in July 2000 found that 75 percent of Americans agree with the statement, "The Bible teaches that God helps those who help themselves." But that's not all. Barna's group questioned people on 14 different items. "Only 3 of the 1002 adults interviewed—less than three-tenths of one percent—had both a firm and biblically-consistent opinion for all 14 of the items," Barna reports.
The Boston Globe's language columnist, Jan Freeman, lamented biblical illiteracy in the December 19, 1999, edition of the newspaper. The article, "Bible Quotes that Miss the Boat," is still online, but you will have to pay to read it ($2.95 between 6 a.m. and 6 p.m. EST weekdays, and $1.50 at all other times).
The Westside Baptist Church in Boynton Beach, Florida, received national attention for its efforts to combat biblical illiteracy though the Internet.
The Web site of the Free Methodist Church in Canada offers a photo and e-mail address for Donald Bastian.
Have something to add about this? See something we missed? Share your feedback here.
Our digital archives are a work in progress. Let us know if corrections need to be made.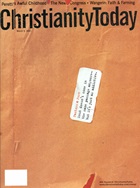 This article is from the March 5 2001 issue.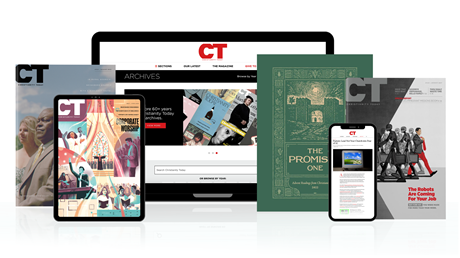 Annual & Monthly subscriptions available.
Print & Digital Issues of CT magazine
Complete access to every article on ChristianityToday.com
Unlimited access to 65+ years of CT's online archives
Member-only special issues
Subscribe
Readers' Forum: The Silenced Word
Readers' Forum: The Silenced Word