Churches and other religious groups are cooperating in a last-ditch attempt to stop The Netherlands becoming the first country in the world to legalize euthanasia.
Officials representing more than 50 religious and social organizations have signed a petition calling for a government bill on euthanasia to be rejected by the Senate. On March 13 the petition was presented to parliamentary officials in the Dutch capital, The Hague.
Signatories include Muslim and Jewish religious leaders as well as Christians. To underline the wide diversity of the signatories, the petition's principal statement is accompanied by separate declarations in which various organizations explain their particular objections to euthanasia.
The bill on euthanasia was approved with a big majority on November 28 last year by the Dutch parliament's Second Chamber, but has yet to be passed by the First Chamber (the Senate) before coming into force. That vote, due to take place April 10, is generally considered to be a mere formality—opinion polls have shown that a clear majority of Dutch people supports the proposed law.
Mercy killing has been tolerated for many years in The Netherlands, but it remains illegal. Doctors assisting in euthanasia are, at least in theory, liable to prosecution.
The new law will make it legal to end a patient's life, subject to certain criteria. The patient must be suffering continual, unbearable pain; have repeatedly asked for help to die; and a second medical opinion must be sought.
The new law will also allow patients to prepare a written request for euthanasia in advance, giving doctors the right to use their own discretion if patients become too ill to decide for themselves.
The practice of euthanasia is not expected to change much ...
1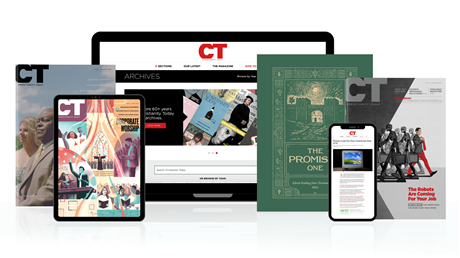 Find hope and historical insight. For a limited time, explore 60+ years of CT archives for free!
Daily devotions from Timothy Dalrymple during this pandemic.
Hundreds of theology and spiritual formation classics from Philip Yancey, Elisabeth Elliot, John Stott, and more.
Home delivery of new issues in print with access to all past issues online.
Join now and get print issues access to archive PDFs.
Dutch Churches in Last-Ditch Effort to Stop Euthanasia Law
Dutch Churches in Last-Ditch Effort to Stop Euthanasia Law