Five and a half years after revival marked by twirling and jumping broke out in rural Missouri at the Smithton Community Church (SCC), its pastor and two-thirds of the congregation have relaunched their revival at the new World Revival Church (WRC) in the more populous Kansas City. But some members who stayed behind in Smithton feel disillusioned and are disturbed because they have lost their church.
"We wanted more of God," says Jerry Spencer, 56, a former lay leader of the defunct SCC. "Unfortunately, we surrendered our lives to a movement and a man's revival."
WRC pastor Steve Gray says that from 1996 to 2000, the years of the revival in the Missouri town of 532, Smithton Community Church recorded a total attendance of 250,000. In January, World Revival Church opened its new 25,000-square-foot building, with seating for 1,800, situated on 62 acres.
Edith Blumhofer, director of Wheaton College's Institute for the Study of American Evangelicals, says the revival's relocation is surprising in its scale. "People who jump at a religious movement with enthusiasm do what it takes to be fully immersed in it," she says. "But for a whole church body to move is unusual, especially from a rural to urban setting."
In reality, 32 of SCC's 100 families decided not to move the 90 miles to Kansas City. Several members stopped attending SCC before the relocation, saying they saw no point in attending a church that was going to shut down.
"They were disgruntled before the move, and that played a heavy role in the decision to move," Gray says.
Gray's nonprofit corporation, Jubilation Ministries, is leasing the former SCC building to the town of Smithton, for $1, as a youth activity center.
Spencer and his wife, Debbie, left the church in 1999, the year Gray announced that "the cloud has moved," meaning that he would relocate his ministry. An orthodontist in nearby Sedalia, Spencer had been on SCC's financial committee. His wife and four sons were heavily involved. But three years into the revival, the Spencers and others decided to step back. Many of them eventually left the congregation.
Building-Fund Dispute
One dispute lingers between Gray and many of those church members who stayed in Smithton—the way Gray used money donated to the Smithton church's building fund. From 1992 to 1999, the Spencers gave $43,788 to SCC's building fund. Congregants had been encouraged to be part of a "15 percent club"—10 percent tithe plus 5 percent for the building fund. In 1993, before the revival, the church constructed a gymnasium-like addition to the original building.
Gray told CT that by 1999 the expanding church had outgrown its welcome in tiny Smithton. "We determined that we couldn't grow in the middle of nowhere," he says.
Smithton church leaders decided to spend $400,000 of church funds for land and borrow another $500,000 to construct the new WRC building. But some of Gray's former church members say they expected their gifts to the building fund would pay for construction of a new church near Smithton, not 90 miles away.
In a letter earlier this year, Spencer asked Gray to return the money he had donated so it could be divided between ministries in Nigeria and the Philippines. "Many members of the congregation, including ourselves, paid for construction of a new Smithton church and had no idea you would take our money elsewhere," Spencer wrote.
G. Stanton Masters, Gray's lawyer, notes that Smithton's offering envelopes indicated that the leadership "reserves the right to redirect all funds to the area of ministry most needed."
In a letter to the Spencers' attorney on February 22, Masters wrote, "Please be assured that if your clients pursue a lawsuit, not only will my clients explore all available remedies and sanctions for the filing of a frivolous lawsuit, but will also fully explore and pursue all available counterclaims for the wrongs being perpetrated against them."
The Spencers have not filed suit. But several people interviewed by Christianity Today say they feel intimidated by Gray's tactics. Four of the five Smithton deacons did not relocate to Kansas City, including Douglas Galey, 49.
"We were deceived," says Galey, an auto-parts store employee who says he contributed $8,300 to the building fund in seven years.
Galey notes that an individual had given undeveloped land near the Smithton church for future expansion. "We were all told that a building would be built close by," Galey says. "I didn't give money to build Steve Gray's kingdom."
Gray counters by saying that the donor gave the land with no strings attached and approved of its resale. Gray denies ever promising that a new Smithton church would be constructed. He says proceeds from the sale have been invested for possible purchase of land in Israel.
Revival and Burnout
Many of Gray's followers who left Smithton defend the relocation decision. "My heart leapt when Pastor Steve announced that the cloud was moving," says Sherry Long, 40. "There was no way we were going to be left behind."
Randy and Casey Lohman had no qualms about moving with their six children, even though they were in the middle of constructing a new home in Smithton. "This was just a house in Smithton," says Casey Lohman, 40. "But we're talking about a move of God."
Worship services at the independent WRC are marked by joyful hopping, clapping and shouting, which all had been regular features at Smithton. Services still last four hours, but they are held four times a week instead of five. Most members come for an additional hour of prayer before the service.
Blumhofer says that in early Pentecostalism, even people who attended church services six nights a week had returned to their regular lives within three years. "By its nature, [revival] can hardly be sustained at an intense emotional level," she says. "Revival can naturally lead to burnout."
A typical WRC service attracts 550, a blend of rural transplants and new urban dwellers. But, according to Gray, those who have stayed with the revival for more than five years show no sign of burnout.
"The move was the smartest thing we did," Gray says. "There were some individuals along the way who wanted to go back to another lifestyle. But those who have grown have maintained their enthusiasm."
Related Elsewhere:
A 1998 Christianity Today article, "The Cornfield Revival" chronicled the revival in the Smithton Community Church.
The official site for the World Revival Church of Kansas City says that after holding over 1,050 services, five days a week, the Smithton movement outgrew its building and the town.
In 1999, Missouri Word & Way described the intensity of Smithton services.
Have something to add about this? See something we missed? Share your feedback here.
Our digital archives are a work in progress. Let us know if corrections need to be made.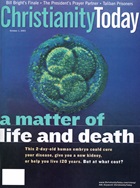 This article is from the October 1 2001 issue.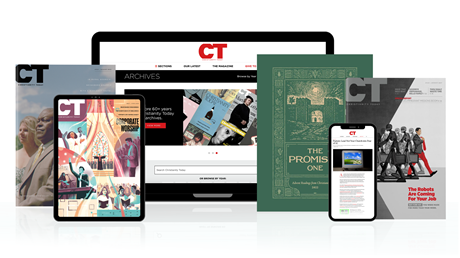 Subscribe to Christianity Today and get access to this article plus 65+ years of archives.
Home delivery of CT magazine
Complete access to articles on ChristianityToday.com
Over 120 years of magazine archives plus full access to all of CT's online archives
Subscribe Now
Smithton Revival: Revival's Relocation Pits Pastor Against Alienated Followers
Smithton Revival: Revival's Relocation Pits Pastor ...