The stereotype of pentecostals as libertines on the lam is almost as old as the revival itself. Saints themselves bore much of the blame, for they used charges of immoral sexual activities as a club for thumping each other in intramural power struggles. Charles Parham, often described as the movement's founder, claimed that lewd behavior had disgraced Holy Ghost missions in the Midwest and southern California. "The wild, weird prayer services in many of these fanatical meetings, where the contact of bodies in motion is as certain and damning as in the dance hall, leads to free-love, affinity-foolism and soul-mating." Parham asserted—without a trace of evidence, one might add—that some leading Chicago workers had found themselves in a "delicate condition" because unorthodox views of sanctification had eroded their moral standards. Word and Witness repudiated Parham himself for unspecified "sins." Still more damaging was the charge or implication by some factions that others espoused free love teachings and practices. This indictment cropped up in the early issues of the Azusa Apostolic Faith, reappeared in periodicals throughout the United States and in Britain, and troubled black as well as white fellowships.
Outsiders added fuel to the fire. Radical evangelicals perennially claimed that Holy Ghost folk engaged in sexual practices too vile to detail in polite company. Novelists and movie producers soon joined in, shrewdly sensing that pentecostals—who lacked the financial and legal resources to fight back—offered a lucrative source of sizzling plot lines. So it was that John Steinbeck would forever typecast apostolics as poor, illiterate, and licentious in his 1939 classic, The Grapes of Wrath. "I used to get the people jumpin' ...
1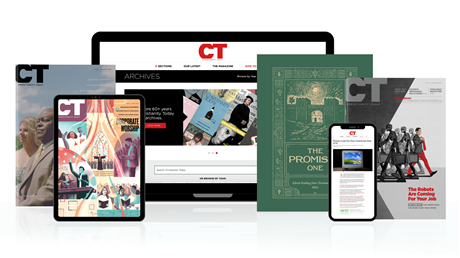 Subscribe to Christianity Today and get access to this article plus 65+ years of archives.
Home delivery of CT magazine
Complete access to articles on ChristianityToday.com
Over 120 years of magazine archives plus full access to all of CT's online archives
Subscribe Now
Are Pentecostals Sex-Crazed?
Are Pentecostals Sex-Crazed?