Two-year prison sentence for Hong Kong Bible smuggler
Lai Kwong-keung (Li Guangqiang), the Hong Kong businessman arrested for bringing thousands of Bibles to members of the underground Shouters church, was sentenced today to two years in prison. That Bible smuggling is a crime at all is horrible, but the sentence is remarkably light for China. Just a month ago, house church leaders were sentenced to death, and observers feared the same for Lai. "I think this is a one-off circumstance, politically motivated ahead of President Bush's visit" Rose Wu, director of the Hong Kong Christian Institute, explains to the Associated Press. "It is not an indication of greater religious tolerance in China."
On a related note, Chinese embassy spokesman Xie Feng has a letter to USA Today responding to the paper's recent editorial against religious persecution in China. It's basically the same old story: China isn't arresting religious leaders because they're religious leaders; it's arresting religious leaders because they're criminals. "Gong Shengliang, a 49-year-old man from Zaoyang, Hubei Province of China, was sentenced to death not for the 'unlicensed practice of Christianity,' as USA Today's editorial says, but because of committing crimes," Xie wrote. Of course, one of those crimes was continuing to lead a banned religious organization, but the Chinese government has also come up with other charges: arson, rape, breaking the legs and throwing sulfuric acid in the faces of those they disagreed with, etc. Hmm. Funny. They've said that about other religious leaders they've imprisoned too.
Ralph Reed is linchpin in Bush-Enron conspiracy theory
The New York Timessummarizes this week's news about the former head of the Christian Coalition:
Associates of Karl Rove, President Bush's top political adviser, revealed that Mr. Rove had recommended the Republican strategist Ralph Reed to Enron for a lucrative consulting contract as Mr. Bush was weighing whether to run for president. The move was intended to keep Mr. Reed loyal to the Bush campaign, they said, without putting him on the Bush payroll. Both Mr. Reed and Mr. Rove said the Enron contract had nothing to do with the Bush campaign.
CNN has an interview with Reed about the original New York Times story: "All I can tell you is there is about four quotes in that story, and three of them deny that I was retained or my firm was retained as a result of any communication from Karl," Reed tells Judy Woodruff. "There's only one quote that says that it was, and that's a blind anonymous quote. I don't know who it is. But I can tell you I've talked to those executives, and they say that it had absolutely nothing to do with it."
Horrible story repeated: Bonnke crusade attendees crushed to death in Nigeria
In October 1999, about 16 Nigerians were crushed to death and hundreds more were injured during a rally of German evangelist and faith healer Reinhard Bonnke. Subsequent crusade meetings had stricter crowd controls, but they appear to have failed: at least three Nigerians were crushed to death Friday, and seven others were rushed to hospitals for exhaustion and suffocation. This is bad news for large-scale evangelism in the country—Muslims had already been protesting Bonnke's work there, and now they can justify attempts to halt them for safety concerns.
Related Elsewhere
See our past Weblog updates:
January 25 | 24 | 23 | 22 | 21
January 18 | 17 | 16 | 15 | 14
January 11 | 10 | 9 | 8 | 7
January 4 | 3 | 2 | December 31
December 28 | 27 | 26
December 21| 20 | 19 | 18 | 17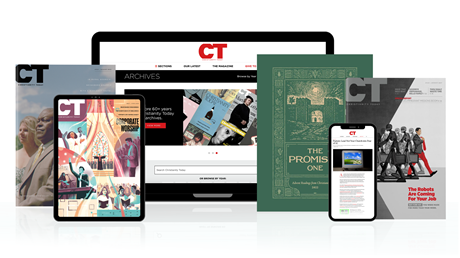 Subscribe to Christianity Today and get access to this article plus 65+ years of archives.
Home delivery of CT magazine
Complete access to articles on ChristianityToday.com
Over 120 years of magazine archives plus full access to all of CT's online archives
Subscribe Now
Two Years for China Bible Smuggler is Two Years Too Many—But It's Better than Death
Two Years for China Bible Smuggler is Two Years ...