In a move that will deepen the divide between conservatives and liberals within the global Anglican church, the Diocese of New Westminster on June 15 voted by a 62 percent majority at its annual synod to permit the blessing of same-sex unions. Bishop Michael Ingham has endorsed the move.
In response, delegates from nine conservative churches in the Vancouver, British Columbia, diocese walked out and declared they were no longer in communion with the synod or with Ingham, an outspoken advocate for a church blessing of same-sex unions.
The delegates who left the synod also called on bishops from outside the diocese to intervene in what they called a "pastoral emergency." The synod endorsed the bishop's plan to permit clergy to perform a rite of blessing for "covenanted gay and lesbian relationships," while providing a "conscience clause" that would allow traditional clergy to refrain from performing such a rite.
Recognizing that conservative churches were increasingly frustrated with his leadership, Bishop Ingham's proposal also allowed for an "episcopal visitor"—a conservative bishop from outside the diocese who would provide pastoral care to conservative priests and parishes, but who would have no power to appoint or remove clergy within those parishes.
Ingham and others claimed his proposal was balanced and inclusive, but conservatives said it would cut the diocese off from the global Anglican communion, which rejected homosexual activity as incompatible with Scripture at the Lambeth Conference in 1998.
Conservative delegates said the conscience clause would only give the diocese a "false peace," and they said the proposed "episcopal visitor" was a poor substitute for what they had requested, which was "alternative episcopal oversight"—an alternative bishop who would have all the authority that comes with the position.
"All the visitor could do is come and drink tea with you and console you over the tragedy of the diocese," said Ed Hird, rector of St. Simon's parish in North Vancouver. "So we're talking about a neutered form of oversight."
Trevor Walters, rector of St. Matthew's parish in Abbotsford, said the diocese had broken away from the mainstream Anglican Church by endorsing a form of sexual activity that is prohibited by Scripture, and he said conservative parishes like his were obliged to leave the diocese temporarily and to wait for higher authorities—such as the Canadian House of Bishops, the primates and the Archbishop of Canterbury—to tell them what to do next.
"We'll just wait until all those folks sort out the mess, and we'll do what they tell us to do," he said.
In a statement released after the synod, scholars J.I. Packer and George Egerton, both key players in the orthodox Anglican Essentials movement, suggested the current division could lead to an even deeper fracture in the Anglican church, if the global communion did not come to the aid of the more conservative parishes.
"Failing such remedy, we are likely to see our Chinese Parishes and others join a new Anglican Mission in Canada," they wrote.
Speaking to reporters after the walk-out, Ingham said priests who wished to remain in the diocese would remain under his authority, but he did not say how he intended to deal with dissident clergy.
"I think we have to wait and see what happens next," he said. "Clearly, there's a lot of emotion; we've got to wait for that to settle down. Hopefully, cooler heads will prevail."
The bishop told the remaining delegates that neither he nor the synod had compromised the Christian faith or its moral teaching. He said the synod was calling gay couples to "fidelity, permanence, and stability in relationships."
This action was the third time in five years that the diocese voted in favor of blessing same-sex unions. But it was the first time Bishop Ingham gave his official consent to them. In 1998, a motion supporting such blessings passed by a very narrow vote of 179-170. At the time, Ingham withheld his consent and initiated a complex dialogue process, pairing churches in the diocese together to discuss the subject of same-sex unions and appointing special commissions to explore the subject from liturgical, legal, and theological points of view.
Last year, the same motion passed 226-174, but the bishop withheld his consent again, suggesting the blessing of same-sex unions ought to be supported by at least 60 percent of the delegates; he also said conservatives needed time to "come to terms" with the possibility that they may be "a new kind of minority."
This year's motion passed 215-129, with 62.5 percent of the vote. Ingham said he had not expected to deal with this issue again so soon after last year's vote. Ingham said he was forced to address it when conservatives brought a motion to synod that proposed forming a new diocese of their own, distinct from the Diocese of New Westminster but overlapping it geographically.
"I think what has happened in the last year is that a small number of people have forced the issue by seeking to break away from the diocese," he said. "I think that's what has changed the conversation and made it impossible really to maintain the status quo."
The bishop claimed most conservatives in the diocese were moderates and would not leave the church over the synod's action. "There is a smaller group that feel very strongly that they will have to leave, but the question for them is where they will go to, because there's only one Anglican Church in Canada," he said.
Walters said the nine churches that left the synod include some of the larger parishes in the diocese, representing up to one quarter of the diocese's membership and one fifth of the diocese's budget, and he said he expected other churches to join them soon. He also noted that three of the churches that walked out were predominantly Chinese, and he said these parishes were especially alienated by the direction the synod had taken.
"If this issue that has come before us is a question of minority rights—we don't want to discriminate on the basis of creed, culture, sexuality, et cetera—then we've just discriminated against culture, because the Chinese culture simply prohibits homosexuality," said Walters.
Archbishop Michael Peers, primate of the Anglican Church of Canada and head of the 700,000-member denomination, said he supported Bishop Ingham's proposal because it tried to meet the concerns of conservative parishes while keeping the structure of the diocese intact.
"You don't build dioceses within dioceses, based on theological positions or something like that," he said in a phone interview from Ontario. "You can't be part of the Anglican Church of Canada unless you're part of the diocese."
St. Matthew's Walters said, "We're really going to be the test case for the Anglican Communion." The blessing of same-sex unions would not have any effect on Canadian law, nor would it be on par with marriage.
The diocese's liturgical commission prepared a possible rite for the blessing of same-sex unions last year, but Bishop Ingham turned it down, on the advice of his legal commission, because it was too similar to a wedding ceremony.
Related Elsewhere
A statement signed by the nine parishes who declare they are no longer in communion with the synod is available online. Anglican Journal ran a statement from Michael Ingham, Bishop Of New Westminster, on Saturday.
Other news coverage includes:
Same-sex blessings a reality after vote: Members of nine parishes walk out in protest—Anglican Journal (June 16, 2002)
Vancouver Anglicans approve same-sex unions—The Canadian Press (June 15, 2002)
Synod members react to vote result—Anglican Journal (June 15, 2002)
Blessing of same sex unions voted for the third time by Synod and assented to by Bishop—Topic Newspaper (June 15, 2002)
B.C. Anglican diocese approves blessing for same-sex unions—CBC News (June 15, 2002)
Anglicans vote on same-sex unions—Vancouver Sun (June 15, 2002)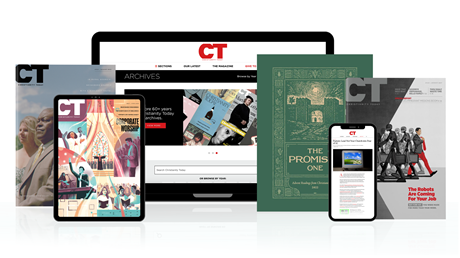 Annual & Monthly subscriptions available.
Print & Digital Issues of CT magazine
Complete access to every article on ChristianityToday.com
Unlimited access to 65+ years of CT's online archives
Member-only special issues
Subscribe
Vancouver Anglicans Approve Same-Sex Unions
Vancouver Anglicans Approve Same-Sex Unions