Banning abortion is a myth, says USA Today
"Suddenly, the national debate over abortion is heating up again," reports USA Today's Joan Biskupic. Or at least it's seeming to. But though debates over "Choose Life" license plates, unborn victims laws, partial-birth abortion, and parental consent continue, the chances of actually overturning Roe v. Wade are more unlikely than ever, Biskupic says. "Banning abortion from coast to coast—or greatly limiting most women's access to it—would require a complex and unlikely series of changes."
"Both sides (in the abortion debate) are engaged in a phony war," says prolifer Marshall Wittman, a senior fellow at the Hudson Institute. Prolife and prochoice advocates both know a comprehensive ban on abortion is nearly impossible in the current climate, but they pretend it's imminent because it rallies the troops.
Ken Connor, president of Family Research Council, says the article "stirred up folks in the prolife camp." But, he says, it's bunk. "The abortion war is anything but 'phony.' The body count since 1972 is 42 million and counting. … If the White House takes its prolife stance seriously, as I believe it does, then the president should be publicly repudiating Wittman's statement and the position of the members of his party who work diligently to protect a woman's 'right to choose' to kill her innocent child."
At National Review Online, Elizabeth A. Fitton writes that the prolife movement is still just getting started. The war isn't phony—its battlefield is expanding:
The newest generation of prolifers have an arduous task ahead of them. But respect for all life—now and to come—is at stake. … Abortions have decreased; and most Americans, on both sides of the issue, agree that abortion is something ...
1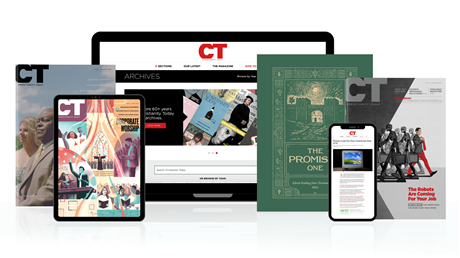 Subscribe to Christianity Today and get access to this article plus 60+ years of archives.
Home delivery of CT magazine
Complete access to articles on ChristianityToday.com
Over 120 years of magazine archives plus full access to all of CT's online archives
Subscribe Now
Is Abortion 'A Phony War'?
Is Abortion 'A Phony War'?