The 3rd U.S. Circuit Court of Appeals ruled last week that towns may legally prohibit church buildings in residential neighborhoods if noise and traffic might become a problem.
"We do not believe land use planners can assume anymore that religious uses are inherently compatible with family and residential uses," the three-judge panel wrote in its unanimous decision. "Religious uses may be, in some cases, incompatible with a place of 'quiet seclusion.'"
As megachurches continue to grow throughout the United States and houses of worship have become around-the-clock centers of activity, local governments are wrestling with how to balance the rights of homeowners with those accorded churches.
A recent USA Today article focused on this delicate balance reporting that more than 50 churches have recently filed lawsuits arguing over local government zoning restrictions. They claim First Amendment religious freedom protections, but they also have another powerful weapon: 2000's Religious Land Use and Institutionalized Persons Act (RLUIPA).
A city attorney in one case told the newspaper that because churches are protected, they do as they like. He said: "If this was a Kmart, the city could've denied the special use permit without running afoul of federal law."
Religious land use experts told CT that last week's decision highlights struggles between churches and residents, but may not have much consequence on the future of the RLUIPA.
Abington Township vs. Congregation Kol Ami
Concerns over traffic and noise led Abington Township, Pennsylvania, to pass a 1996 zoning board ordinance permitting only agriculture, single-family, conservation, and recreation use in R-1 residential districts.
"Abington had come up with an innovative way to handle the difficult issue of what to do with these churches and synagogues that have become 24-hour service operators," Marci Hamilton, a township attorney, told The Philadelphia Inquirer. "They've said, 'No more in residential districts. It's too intense of a use.'"
Three years ago, Abington denied a Jewish congregation permission to build a synagogue citing fears of excessive noise, traffic, and pollution. The matter went to trial, and a district judge ruled that the 1996 ordinance violated the Equal Protection Clause of the U.S. Constitution by issuing special R-1 exemptions to a riding club, a kennel, and a country club but not to the synagogue.
The township appealed the verdict. Last Wednesday's ruling struck the decision and sent the case back to district court for a rehearing.
The Religious Land Use and Institutionalized Persons Act
Because the Abington Township verdict was based on the 14th Amendment (equal protection of the law), Patrick Korten of The Becket Fund told CT that the appeals court's decision has little consequence on the RLUIPA, the 2000 law still being defined in courts.
The law says that governments cannot prohibit religious exercise through zoning laws unless it is the "least restrictive means of furthering … compelling governmental interest."
The Becket Fund, which represented the Jewish congregation, filed the case as a RLUIPA lawsuit, but the district court judge didn't cite the act. "He came up with a ruling that we certainly agreed with, but he did not use the complaint that we offered him," he said. "Now we will go back to district court and present our RLUIPA case. As far as we are concerned, it really would have been better to decide it under RLUIPA in the first place."
Several pending cases are now challenging the constitutionality of RLUIPA, but no one interviewed by CT expects it to go to the Supreme Court soon.
Richard Hammar, editor of Church Law & Tax Report, said that one federal court has found RLUIPA unconstitutional. The case is now in appeal. Hammar says that despite challenges to the law, it was carefully drafted to avoid the constitutional problems of its predecessor, the Religious Freedom Restoration Act. "I would be very surprised if it were declared unconstitutional by the Supreme Court," Hammar told CT.
"RLUIPA is for the moment secure," said The Becket Fund's Korten. "In practice, it has proven the wisdom of Congress in enacting it. Certainly in all the cases we are involved in, it is having a very salutary effect in enabling us to get local governments to recognize the religious liberties they've been threatening."
Jay Sekulow, chief counsel for the American Center for Law and Justice (ACLJ), said the Abington decision may set a RLUIPA precedent of establishing noise and traffic concerns as a "compelling interest" for blocking church projects.
"The dangerous aspect of this case is that by saying that religious use is incompatible with residential areas, it basically establishes a compelling interest in keeping churches out of these areas," he told CT. "That's a very dangerous analysis and a misunderstanding of the compelling interest doctrine."
Rights of homeowners vs. religious freedom
Korten of the Becket Fund said the crucial consideration is whether the zoning regulations overstep protection of residents and become unconstitutional burdens on the free exercise of religion.
"Nobody would argue, certainly not us, that localities should not take residential concerns into consideration," Korten told CT. "Our point though is that they must also take into consideration whether they are crossing the line constitutionally. In virtually all the cases we have been involved in, they crossed that line. They do not merely regulate the establishment of churches, they constrict it to the point where it burdens or rules out the free exercise of religion."
ACLJ's Sekulow says that in many cases in which church projects are prohibited, the rights of homeowners are not the first priority. "The primary reason why religious groups are being denied the ability to open up is tax revenue," he told CT. "That's what this is all about—money."
Hammar of Church Law & Tax Report says that religious entities don't have an inherent right to build wherever they please. RLUIPA, he says, strikes a good balance between the rights of homeowners and churches: it ensures there is no bias but also does not favor the church unequivocally. Local governments are given opportunities to prove a compelling interest.
"How many of us would like to see a megachurch locate across the street from our home?" Hammar said. "I can empathize with neighbors who are upset when they hear that a large church wants to locate in their neighborhood.
"It must be acknowledged, however, that churches are different from Wal-Marts. The constitution does not protect the right to shop at discount stores. But it does guarantee the free exercise of religion. So, at the end of the day it should take a compelling case to deny a church the right to locate in residential area."
Todd Hertz is assistant online editor for Christianity Today.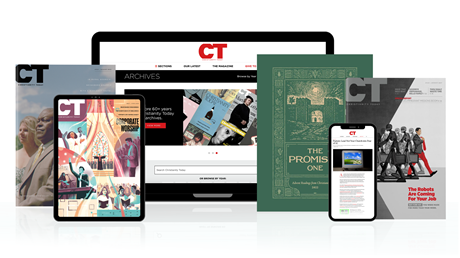 Annual & Monthly subscriptions available.
Print & Digital Issues of CT magazine
Complete access to every article on ChristianityToday.com
Unlimited access to 65+ years of CT's online archives
Member-only special issues
Subscribe
Churches vs. Homeowners
Churches vs. Homeowners