Simon campaign flops (again) on gay issues
As Weblog noted last week, some religious conservatives in California were outraged by gubernatorial candidate Bill Simon's responses to a questionnaire by the Log Cabin Republicans, a group of homosexual party members. In it, Simon said he would declare a Gay Pride Day, wouldn't try to overturn existing laws allowing homosexuals to adopt children, and would support domestic partnership laws, so long as they're not based on sexual orientation.
Now Simon claims he never saw the questionnaire. "A lot of these questionnaires go out," he said yesterday. "I don't see them all before they go out. I didn't see this, I didn't review it."
California papers apparently have their doubts. Both the San Francisco Chronicle and the Los Angeles Times quote from e-mails sent by Ron Rogers, a senior adviser who formerly managed Simon's campaign (the Chronicle doesn't name him). "I have to get this version to Bill now," he wrote in the August 9 message. "Please review and let me know if you have any MAJOR objections. Again, please do not share with anyone else."
"I was told that the reason it was delayed was so (Simon) could review it completely," Dave Hanson, president of Log Cabin California, told the Chronicle. "The campaign had it 24 days."
Asked about this message, Simon told the Chronicle, "I never saw [the questionnaire]. I never saw a draft. I know it makes me look like I'm not on top of this." But some critics wonder why Simon, who has been smeared as a religious extremist throughout the campaign, wouldn't take an interest in such a potential powderkeg? Surely he knew the Log Cabin Republicans would come questioning.
Rogers wouldn't tell the Times whether he gave the draft response to Simon. But Sal Russo, Simon's top political adviser, accepted the blame. "I looked at it hastily and never caught the Gay Pride Day questions," he told the Chronicle. "It was solely my mistake in letting it go out." Critics wonder why Simon's top political adviser only skimmed a 24-question survey by one of the most controversial organizations in American politics.
Simon is a political newcomer, but he's already used "plausible deniability" many times. In the past, he's also claimed that he was unaware of controversial programming at Trinity Broadcasting Network—even though he is vice chairman of PAX TV—and never heard of murderer James Kopp, who's on the FBI's most wanted list in the death of abortionist Barnett Slepian.
Simon's response has at least wooed back Lou Sheldon and his Traditional Values Coalition, who raised a fuss over the questionnaire. "I am fully satisfied that he is the person that he said he is in terms of pro-family beliefs," Sheldon told the Chronicle. The coalition's website says "Support Bill Simon" at the top of the screen.
The other organization that lamented the questionnaire, the Campaign for California Families, isn't as quick to re-embrace the candidate. Its website links to Times and Chronicle articles where Simon has backtracked, but an article says he's still off track:
Here's the latest: Bill Simon has issued a September 1 letter that unfortunately leaves intact nearly all of his responses to the homosexual Log Cabin questionnaire. In his letter, Simon did not clarify things by repudiating or retracting his official responses on the questionnaire … such as additional marriage benefits for "domestic partners," homosexual adoptions, and empowering homosexual activists in the Republican Party? What Simon did NOT say in his letter is very telling.
In fact, on the radio Simon has supported domestic partnerships, so long as they're not based on sexual orientation (a 1999 Christianity Todayforum did the same). And Weblog is pretty sure that wasn't Russo doing a Simon imitation.
More articles
Houses of Worship Political Speech Protection Act:
Politics and law:
Courts:
Canadian Anglican rift:
Ministry and missions:
Related Elsewhere
See our past Weblog updates:
September 4 | 3
August 30 | 29 | 28 | 27 | 26
August 23 | 22 | 21 | 20 | 19
August 16 | 15 | 14 | 13 | 12
August 9 | 8 | 7 | 6 | 5
August 2 | 1 | July 31 | 30 | 29
July 26 | 25 | 24 | 23 | 22
July 19 | 18 | 17 | 16 | 15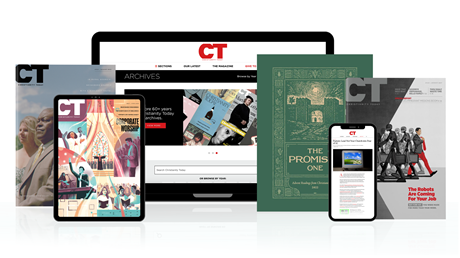 Annual & Monthly subscriptions available.
Print & Digital Issues of CT magazine
Complete access to every article on ChristianityToday.com
Unlimited access to 65+ years of CT's online archives
Member-only special issues
Subscribe
Bill Simon Claims He Never Saw Gays' Questionnaire
Bill Simon Claims He Never Saw Gays' Questionnaire