true
"Jesus, I've taken my cross/All to leave and follow thee/I'm destitute, despised, forsaken/All to leave and follow thee."
— from "Jesus, I/Mary Star of the Sea"
When the Smashing Pumpkins died of natural causes in 2000, their inscrutable singer/songwriter Billy Corgan could have easily packed up his instruments and retired from his hectic rock and roll lifestyle with mounds of money in the bank. Instead, he re– teamed with Pumpkins' drummer Jimmy Chamberlin in 2001, adding guitarists Matt Sweeny (Skunk && Chavez) and David Pajo (Slint, Papa M, Tortoise, Stereolab), plus bassist Paz Lenchantin (A Perfect Circle). The alternative rock quintet christened themselves Zwan, making their official major label debut with Mary Star of the Sea, which incorporates melodic pop, arena rock, and sophisticated, spiritually tinged songwriting.
Spiritually tinged? Corgan? Yes, and it's present from the very first verse of the album's first song, "Lyric," in which he wails, "Here comes my faith to carry me on, a faith not ungreat/I fight to stay strong so I stand accused of playing numb/I know it is wrong for I give my strength/I give my heart, take these chains." His reflections may seem to some nothing more than the poetic prowess he's demonstrated with Smashing Pumpkins, but others might interpret lines that come later in the song as pointing toward heaven above — "A lyric, a time, a crusade, a line/One minute, a friend, a road without end."
Religious mentions are equally evasive on "Declarations of Faith" as the front man groans, "So stop laughing and play the muse/This heartache rots that which spills from my heart into your will/ So give in to the rivers' wind/I declare myself, declare myself of faith." Metaphors for earthly love or indications of a higher power?
By far the most intriguing selection is the epic medley of "Jesus, I/Mary Star of the Sea," a song that stirs up bombastic instrumental rage with gargantuan guitars and progressive percussion. The lyrics just don't get more specific than this, with Corgan clearly singing "Jesus, I've taken my cross/All to leave and follow thee." This is later followed by stirring choruses of "Jesus, Jesus … reborn, reborn," which could either refer to spiritual renewal or brand new artist life after the end of the Pumpkins.
This is all pretty stunning coming from a man who once declared God "empty" with the Smashing Pumpkins — a new article from Rolling Stone magazine indicates that Billy was taught to believe this from his father. Still, Corgan is credited in the liner notes under the name "Billy Burke," a well–known evangelistic preacher from Florida, which implies that this could possibly all be tongue–in–cheek. It should also be noted that there is some brief profanity found in the songs "Baby, Let's Rock" and "Yeah." Questions of context aside, these things pale next to the surprisingly uplifting music of Mary Star of the Sea, which provides a masterful balance between the catchy and cathartic.
Unless specified clearly, we are not implying whether this artist is or is not a Christian. The views expressed are simply the author's. For a more complete description of our Glimpses of God articles, click here.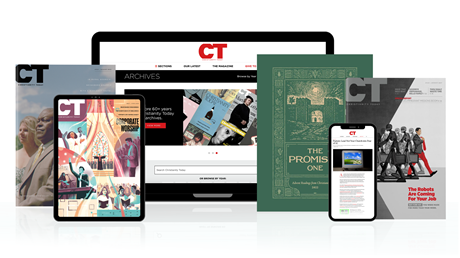 Subscribe to Christianity Today and get access to this article plus 65+ years of archives.
Home delivery of CT magazine
Complete access to articles on ChristianityToday.com
Over 120 years of magazine archives plus full access to all of CT's online archives
Subscribe Now
Mary Star of the Sea
Mary Star of the Sea