Emmanuel Christian Church has not decided to apply for a federal loan to help rebuild its chapel after it burned down in one of the recent California fires. Nevertheless, it could be eligible for a Small Business Administration loan, contrary to a recent Associated Press story that said churches are not eligible for government assistance.
A widely circulated AP story suggested that "churches generally aren't eligible for most government disaster assistance programs because of the separation of church and state." During Hurricane Isabel, "Dozens of church buildings were severely damaged by winds, falling trees, and flooding when the hurricane hit the state Sept. 18." The story quotes a Federal Emergency Management Agency spokesman who said that churches can receive aid for buildings that provide public services such as a day care or a senior citizens center.
Attorney Richard Hammar, who is editor of Church Law & Tax Report, said the AP may have been confused by FEMA's past limitations. "FEMA is authorized by law to provide disaster relief only to those organizations that engage in 'essential public functions' including education, utilities, rehabilitation, medical care, and custodial care," Hammar said. "In the past, FEMA denied disaster relief to any faith-based organization, even those that provide essential functions to the public. President Bush signed an executive order last year banning this form of discrimination. The executive order will prevent FEMA from discriminating against faith-based organizations that provide essential public functions."
That still leaves the distinction between essential and non-essential services, says FEMA public affairs spokesperson Dean Cushman. "What needs to happen is that a private nonprofit organization needs to be determined if it provides essential government service," he said. "If you are not determined as a critical service, you will be sent a Small Business Administration packet."
Churches should still apply to FEMA for a loan even if they do not provide essential services, said Rick Jenkins, a Small Business Administration public information officer,. Jenkins said it is important to have everyone applying for a loan in the same system. (Churches can apply for a loan to rebuild up to $1.5 million.) "We've lent money to churches before," he said.
Jenkins said he could not comment on the North Carolina church because he did not know the specifics. "There are certain qualifications that churches have to meet. They have to have a non-exclusionary policy of course; they can't say they're not going to allow a particular group of individuals to join."
All applicants also need to include proof of their ability to repay the loan or other forms of financing. But would the separation of church and state prohibit a church from receiving funds? " No," said Jenkins. "If the pews were destroyed, we could lend money to buy pews. If there was some damage to the building, we could lend money to make the repairs."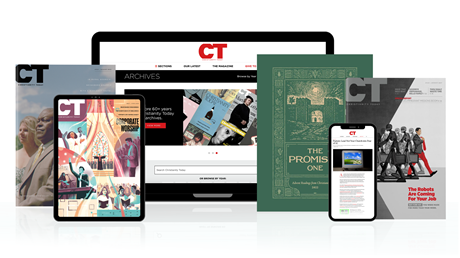 Subscribe to Christianity Today and get access to this article plus 65+ years of archives.
Home delivery of CT magazine
Complete access to articles on ChristianityToday.com
Over 120 years of magazine archives plus full access to all of CT's online archives
Subscribe Now
Churches Can Receive Federal Help Following Disaster
Churches Can Receive Federal Help Following Disaster