true
This is the second of a four-part series on some of the best foreign-language films—at least according to two of our critics, foreign-film buffs Agnieszka Tennant and Stefan Ulstein. This installment examines the best films from Asia. Part 1 looked at the best European films; part 3, coming next week, will examine the best films from the Middle East, while part 4, in two weeks, looks at the "best of the rest" of the world.
Early Asian films were difficult for Western audiences to understand. While North American films were rooted in the Enlightenment, The Reformation and democracy, Asian films built their characters and conflicts on Buddhism, the Tao, and the Analects of Confucius.
The most notable exceptions came from Japanese auteur Akira Kurasawa. His masterful Seven Samurai was remade in America as The Magnificent Seven, and George Lucas took premise and plot from The Hidden Fortress and made it into Star Wars (where the Imperial Storm Troopers wear a version of samurai armor and fight kendo-style with their light sabers). Japanese audiences consider Kurasawa more Western than Japanese, however.
The films in this list—most released within the last decade or so—are an introduction to trends in modern Asian cinema. They have been chosen for their artistic merit, and for their accessibility to non-Asian audiences. All of these films were critical and commercial successes in their home countries.
Directed by Park Chan-Wook
South Korean draftees Sergeant Lee and Private Nam man a border post on the Demilitarized Zone that separates them from their North Korean enemies. The capitals of both Koreas are within artillery range of the DMZ, the most heavily fortified border in the world.
While on ...
1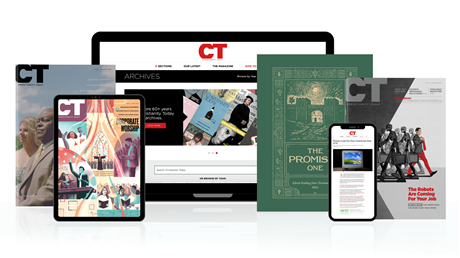 Find hope and historical insight. For a limited time, explore 60+ years of CT archives for free!
Daily devotions from Timothy Dalrymple during this pandemic.
Hundreds of theology and spiritual formation classics from Philip Yancey, Elisabeth Elliot, John Stott, and more.
Thought journalism that inspires you to think more deeply about your faith.
Top Ten Movies from Asia

This slideshow is only available for subscribers.
Please log in or subscribe to view the slideshow.
Top Ten Movies from Asia