true
As the Academy Awards approach with their accustomed hoopla and hype, The Lord of the Rings: The Return of the King appears poised to win Best Picture and a host of other secondary awards, including possibly that of Best Director, Peter Jackson. This will be a mixed blessing for those of us who love the subtleties of The Lord of the Rings by J.R.R. Tolkien. We may as well resign ourselves to the fact that from now on there will be two types of enthusiasts. There will be the Peter Jackson devotees and there will be the true believers, the die-hard Tolkienians. This review is for the true believers.
To give the three-part movie its due, there is certainly much to wonder at. To begin with, some of the casting was inspired. Jackson must be congratulating himself a thousand times over for his decision to fire his first Aragorn and call in the much older Viggo Mortensen, an actor with gravitas. Ian McKellan as Gandalf and Sean Astin as Sam are as close to perfection as one could hope for, and Orlando Bloom as Legolas not only causes preteen hearts to flutter but really conveys something of the mysterious spiritual otherness of the Elves.
Some of the scenes have been justly praised. When the flying mounts of the Nazgûl swoop down on the Pelennor and scoop up men and horses with the ease of hawks snatching rabbits, the movie compares favorably with Tolkien's fabled ability to evoke horror. Jackson is certainly very good at this sort of thing; the fire-bomb assault on the walls of Minas Tirith is splendid both in detail and in ferocity; One of the best touches is the Hammer of the Underworld, the fiery battering-ram of the besieging hordes, accompanied by a terrifying chant of "Grond! Grond!" The reforging of the-Sword-that-was-broken ...
1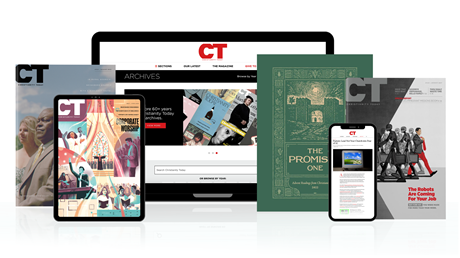 Subscribe to Christianity Today and get access to this article plus 65+ years of archives.
Home delivery of CT magazine
Complete access to articles on ChristianityToday.com
Over 120 years of magazine archives plus full access to all of CT's online archives
Subscribe Now
The Return of the King: Best Picture, Perhaps, But Not Best Version
The Return of the King: Best Picture, Perhaps, But ...