As Ted Olsen's recent CT weblog notes, some recent remarks by Democratic presidential candidate John Kerry on the abortion question have raised once again the question of whether a Christian politician may act on his professed faith-based principles to "legislate morality" for Americans who don't share these beliefs. (Interestingly, this question was earlier raised in modern American politics during the campaign of another Roman Catholic presidential hopeful—John Fitzgerald Kennedy.)
Reading Ted's piece put me in mind of a 2002 Christian History Corner by former Christian History managing editor (and current senior editor) Elesha Coffman. Cautioning us to think twice before assuming we know what "separation of church and state" meant to the founders, Elesha used a few choice excerpts from a Christian History article by American church historian Harry Stout to illustrate how different their world was from ours. Here is that newsletter:
Debates like those swirling around school vouchers and the Pledge of Allegiance inevitably spark arguments about the religion of America's chief architects. If we could just tease out what the framers of the Constitution believed and intended, the refrain goes, we could settle all of these nagging church-state questions. Several people think they've already found sufficient evidence to close the major cases.
Of the many problems with this line of thinking, perhaps the greatest is that we do not live in 1789. As the following excerpts from Yale historian Harry S. Stout's article in Christian History issue 50: Christianity and the American Revolution should show, even one of the most-studied stretches of this country's own past is a wildly foreign country.
[In 1775,] there are no presidents or vice-presidents, no Supreme Court justices or public defenders to call on. … In many colonies, including Massachusetts, there are not even elected governors or councilors—they have all been appointed by the British crown and are answerable to it.
1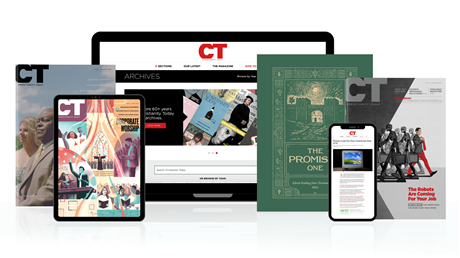 Subscribe to Christianity Today and get access to this article plus 60+ years of archives.
Home delivery of CT magazine
Complete access to articles on ChristianityToday.com
Over 120 years of magazine archives plus full access to all of CT's online archives
Subscribe Now
Hey, John Kerry, WWFFD?
Hey, John Kerry, WWFFD?