William A. Dembski has been one of the leading voices of the Intelligent Design movement. He is an associate research professor at Baylor University and a senior fellow with Discovery Institute's Center for Science and Culture in Seattle. He is also the executive director of the International Society for Complexity, Information, and Design. Dr. Dembski has taught at Northwestern University, the University of Notre Dame, and the University of Dallas. He has done postdoctoral work in mathematics at MIT, in physics at the University of Chicago, and in computer science at Princeton University. Dembski earned a B.A. in psychology from the University of Illinois at Chicago, an M.S. in statistics, and a Ph.D. in philosophy, he also received a doctorate in mathematics from the University of Chicago in 1988 and a master of divinity degree from Princeton Theological Seminary in 1996.
Dembski's books include The Design Inference, No Free Lunch, Intelligent Design, and most recently The Design Revolution: Answering the Toughest Questions about Intelligent Design.
What is intelligent design, and how did you become a believer and an advocate for the idea?
What intelligent design does is it looks for signs of intelligence. Where it gets controversial is when it starts looking for signs of intelligence in biological systems. What makes it controversial is that if there is actual intelligence or design behind biology, it means that the intelligence is not an evolved intelligence. It's not an intelligence that's the result of blind purposeless material processes, as the Darwinists tell us. That's really what's at stake there.
I'm a mathematician, not a biologist. But in the late '80s, at the height of the chaos theory craze, I attended a conference ...
1
The Dick Staub Interview
Dick Staub was host of a eponymous daily radio show on Seattle's KGNW and is the author of Too Christian, Too Pagan and The Culturally Savvy Christian. He currently runs The Kindlings, an effort to rekindle the creative, intellectual, and spiritual legacy of Christians in culture. His interviews appeared weekly on our site from 2002 to 2004.
Previous The Dick Staub Interview Columns: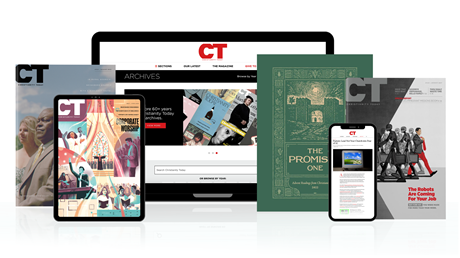 Subscribe to Christianity Today and get access to this article plus 65+ years of archives.
Home delivery of CT magazine
Complete access to articles on ChristianityToday.com
Over 120 years of magazine archives plus full access to all of CT's online archives
Subscribe Now
William Dembski's Revolution
William Dembski's Revolution