true
Clint Eastwood's Million Dollar Babylooks likely to face off with Sideways and The Aviator for the Best Picture award at the Oscars on February 27th. It's getting some of the year's biggest raves.
But it's also likely to face off with Kinsey as the film most heavily protested by the religious press. That's largely because of its subject matter. At first, it looks like a boxing movie, but it soon develops into something else entirely.
If you want to have the controversial events in the second half of the movie spoiled for you, read almost any published review of the film. If you'd rather not know, you can proceed here without worry about spoilers.
Million Dollar Baby will provide plenty of material for discussion and debate among viewers, especially Christian viewers. Frankie Dunn (Clint Eastwood) is a boxing trainer and "cut man." When a fighter is wounded, Frankie steps into the ring, wipes up the blood, resets broken bones, and gauges how much more they can take. His assistant, Scrap-Iron (Morgan Freeman) is something of a philosopher, having had years to consider the "whys" and "hows" of boxing after an injury forced him into retirement. The challenge facing them is the desire of Maggie Fitzgerald (Hilary Swank) to become Frankie's first female trainee, and to take her to a championship match.
The film is far more poetic and contemplative than most sports-oriented films, and its characters end up struggling in a fight far more difficult than a title match. A third act plot twist gives the film its emotional "punch." And while Million Dollar Baby deserves the praise it is earning on all critical fronts for its superb performances and artful scripting, its characters come to conclusions that demonstrate a sorely flawed sense ...
1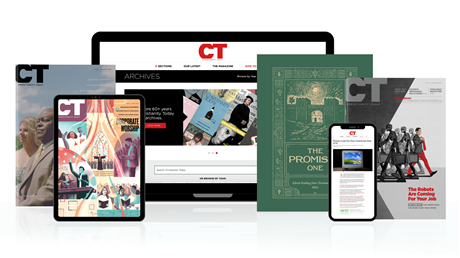 Find hope and historical insight. For a limited time, explore 60+ years of CT archives for free!
Daily devotions from Timothy Dalrymple during this pandemic.
Hundreds of theology and spiritual formation classics from Philip Yancey, Elisabeth Elliot, John Stott, and more.
Home delivery of new issues in print with access to all past issues online.
Join now and get print issues access to archive PDFs.
First-Rate Million Dollar Baby Reaches Controversial Conclusion
First-Rate Million Dollar Baby Reaches Controversial Conclusion