A traveling exhibit of Russian icons came to Chicago's Art Institute a few years ago. Soft lighting accented the icons, which were hung on walls and room dividers placed to create a labyrinthine path through which viewers wound their way. Neatly printed plaques beside each icon told the date of the icon's creation, the name of its creator, and any artistic techniques of interest.
As I walked through the exhibit, I realized that though I saw icons up close and learned a bit about their origin and design, I hardly understood them at all. To grasp their real significance, I would have to attend an Orthodox service and observe how Orthodox Christians use them. I would have to meditate on one in the context of worship. And though my Protestant sensibilities would prevent me from doing so, I knew that if I really wanted to grasp their meaning, I would have to pray through them, as do the Orthodox.
In short, I could not become icon literate by studying icons in a museum. You cannot rip icons out of their natural setting and expect to understand them.
Some call the Bible the icon of Protestants. It is the physical object more than any other that opens to us a window into heaven. I think about this, and my experience at the icon exhibit, every time I hear about another effort to teach the Bible as literature in the public schools.
Trampling Underfoot

You would think that as a card-carrying evangelical, I would be thrilled wherever and however the Bible is studied. As the Lord says through Isaiah, "My word shall not return to me empty, but it shall accomplish that which I purpose, and succeed in the thing for which I sent it" (Isa. 55:11). Even when the Bible is taught as mere literature, the truth of Scripture has a way of penetrating the human heart.
But I sometimes wonder if the more relevant text in this discussion is, "Do not give what is holy to dogs; and do not throw your pearls before swine, or they will trample them underfoot and turn and maul you" (Matt. 7:6).
I believe recent history justifies my concerns. Some early Bible-curriculum attempts—those around the 1970s, when I was in college—were written by scholars who seemed intent on demolishing conservative claims for the Bible. So some Bible-as-literature classes repudiated Moses' authorship of the Pentateuch; Genesis 1-11, Jonah, and Job were treated as mere myths; Jesus' resurrection was presented as a Hebrew version of the dying and rising god of Greek fertility cults—and so on. The point seemed to be that "educated" people understood the Bible as a flawed and disjointed piece of work, with occasional flashes of literary merit, namely in the Joseph myth, the Psalms, and 1 Corinthians 13, the love chapter. A hearty nod was also given to Job and Ecclesiastes, as ancient expressions of modern angst.
I may be exaggerating these early attempts, but as a devout young Christian, this is the distinct impression such efforts made on me.
Other efforts seem to have the opposite problem. Take the curriculum offered by the National Council on Bible Curriculum in Public Schools (NCBCPS). This curriculum, which has been used in 312 school districts in 37 states, has come under scrutiny lately. Professor Mark Chancey of Southern Methodist University, for instance, has written a balanced and thorough evaluation of this curriculum, which unfortunately shows a sectarian bias. For example, in the curriculum, the Bible is referred to as the "Word of God" in a few places, and archaeology is said to prove the authenticity of the Bible. In addition, a nationalistic sub-agenda comes through. As one highlighted sentence on the website says, "The Bible was the foundation and blueprint for our Constitution, Declaration of Independence, our educational system, and our entire history until the last 20 to 30 years." When one sees two leading proponents of America-as-a-Christian-nation—D. James Kennedy and David Barton—on the advisory board, you know something is up. In other words, the NCBCPS is assuming a particular religious viewpoint in its curriculum.
This is not merely a church-state issue, but a theological one. If a Bible-as-literature curriculum is in fact an attempt to influence the religious views of students while purporting to be an objective account of the Bible as literature—well, it won't be long before students and teachers figure that out. That will only confirm to many minds that the Bible is a tool of the Religious Right in its attempt to take over America.
So, whether a curriculum denigrates the integrity of the Bible or uses it as an ideological weapon, the result of many a Bible-as-literature course is to tempt students, as Jesus warned, to trample the Bible underfoot—though I trust they have enough civility not to maul the curriculum's author, nor their teachers.
But my long-standing suspicion of Bible-as-literature courses was shaken when I ran across the Bible Literacy Project (BLP).
No Small Achievement

The BLP came to my attention earlier this year when the nonprofit organization published the Bible Literacy Report, in part a study by the Gallup Organization of the state of Bible literacy among American high schoolers.
First the good news. Eight out of ten teens correctly identified the Golden Rule; 72 percent knew that Moses led the Israelites out of bondage; 80 percent correctly identified Easter as associated with the resurrection of Jesus.
And then the bad: 8 percent of American teens believe Moses was one of the 12 apostles; two-thirds weren't aware that the road to Damascus was where Christ blinded Saul; 63 percent could not figure out that "Blessed are the poor in spirit" was from the Sermon on the Mount.
The researchers also did a qualitative survey of 41 of "the best" English teachers (determined by referral from colleagues, state teacher-of-the-year awards, and so on). They asked these teachers what their students knew and needed to know about the Bible.
Nearly three-fourths of the teachers believed that less than half their students were adequately literate in the Bible. One teacher put it this way: "Twenty-five years ago, I could count on more students knowing the Cain and Abel story. Knowing the Abraham and Isaac story. And knowing other allusions. For example, in All the King's Men, there's a reference to Saul on the road to Damascus. Now I'm lucky if one student knows it."
They defined a biblically literate student as one who knows the Bible as a book, is familiar with common biblical stories and popular characters, is able to recognize common biblical phrases, and can connect that knowledge in literature.
The teachers were nearly unanimous on the necessity of biblical literacy for understanding Western literature. They gave examples of biblical allusions in Shakespeare's Hamlet, Dickens's Great Expectations, Steinbeck's The Grapes of Wrath, Hemingway's The Old Man and the Sea, Toni Morrison's Song of Solomon, and so forth. As a Wisconsin teacher put it, "It is difficult to pick up a work of literature that doesn't have some reference to the Bible."
And yet only 8 percent of the teens reported that their schools offered a class in the Bible as literature.
There are many reasons for that. To offer a class with the word Bible in it is to invite the scrutiny of lawyers and parents. What administrator wants that? In addition, no adequate curriculum has been created in four decades—at least one that doesn't seem to have a hidden agenda. To remedy this situation, the Bible Literacy Project commissioned a new curriculum that is being released this fall. The Bible and Its Influence seems to be a very good curriculum indeed.
To begin with, the composition of its 40 "reviewers and consultants" demonstrates there is no sectarian agenda afoot. Those advisers include Christians (Protestant, Catholic, and Orthodox) and Jews, professors of biblical studies and of English literature, writers and scholars, conservatives and liberals. (See "Variety of Religious Experience," below.)
Second, the authors manage to avoid the dreary business of textual criticism (an important discipline at high levels of learning, but dismal indeed to a typical teenager). They do briefly note that some scholars think the Pentateuch and Isaiah, for example, were written by multiple authors—but they focus their attention on each biblical book as a book, as a piece of literature with its own integrity. They also recognize that biblical dating does not line up neatly with historical sensibilities today. Rather than dwell on defending or critiquing the Bible's historical accuracy, they simply say that the biblical authors "were concerned with the meaning of events." They recognize that the historicity of key events—like the Exodus or the Resurrection, among others—is crucial to their larger meaning for believers. But their concern is primarily literary: They focus on the telling of each story in the context of the larger biblical narrative.
This is refreshing. In other words, the authors let the Bible speak for itself. Narratives and miracle stories are simply described and their meaning explained in context. Paul's teachings are a message of "faith and grace." Even Revelation is treated with respect! And all along, the curriculum reveals how the story or theme under discussion is referenced in Western literature, history, or art.
In other words, it is a curriculum designed to help students understand the Bible as a book with literary integrity, and to explain the literary significance of the Bible in Western history—nothing less and nothing more. This is no small achievement.
Where Knowledge Starts

Yet I cannot shake my concern about studying the Bible in this way. To study the Bible in the classroom is the equivalent of observing icons in a museum. It is to rip the Bible out of its authentic context—worship and discipleship—and to put it in a sterile intellectual environment. As interesting and as necessary as it might be to know the Bible as literature, the real purpose of Scripture is not literary. To read it as such is a distortion—a useful distortion, but a distortion nonetheless.
A key slogan of the Bible Literacy Project says, "An educated person is familiar with the Bible." Indeed. But how utterly different is the biblical starting point of education: "The fear of the Lord is the beginning of knowledge" (Prov. 1:7).
The Bible, as the Word of God, is a revelation of God's judgment and mercy—"living and active, sharper than any two-edged sword, piercing until it divides soul from spirit, joints from marrow … able to judge the thoughts and intentions of the heart" (Heb. 4:12). It is not an object of study so much as it is the means by which God addresses us. To grasp its significance, we have to approach it in a way that is completely foreign to modern educational methods—not with detached objectivity, in which we try to master the text, but with passionate engagement, which should eventually lead us to submit to the text.
To see in the Bible only a wonderful work of literature, one that has had deep historical influence on Western culture, well, that is like admiring Jesus because he is a wise teacher. He is that, but he is also Judge and Savior, deep calling to deep (Ps. 42:7), who seeks not educated people but humble followers.
Let me reiterate, for it is so easy to be misunderstood on such matters. It is better to have biblically literate students than ignorant ones! It is also better to have a curriculum that does this in a responsible way, rather than one that has a stealth agenda. But the challenge for the church is this: When students finish learning in public schools how wonderfully influential and literary the Bible is, our unique work has barely begun.
A sample of the consultants for The Bible and Its Influence.
Robert Alter, Ph.D., professor of Hebrew and comparative literature at the University of California at Berkeley
Roger Baker, Ed.D., associate professor of English at Brigham Young University
Harold Bloom, Ph.D., Sterling Professor of the Humanities and English at Yale
Paul Borgman, Ph.D., professor of English at Gordon College
Jean Bethke Elshtain, Ph.D., Laura Spelman Rockefeller Professor of Social and Political Ethics at the University of Chicago Divinity School
Ellen Frankel, Ph.D., CEO and editor in chief of the Jewish Publication Society
Patricia Hoertdoerfer, M.A., M.Div., director of children, family, and intergenerational programs for the Unitarian Universalist Association
Walt Holmes, public-school history teacher at Houston High School, Tennessee
Amy A. Kass, Ph.D., senior lecturer in the humanities at the University of Chicago and senior fellow at the Hudson Institute
Frederica Mathewes-Green, M.A., author and commentator
Leland Ryken, Ph.D., the Clyde S. Kilby Professor of English at Wheaton College
Emil Wcela, D.D., auxiliary bishop for the Roman Catholic Diocese of Rockville Centre and former chair of the board of trustees of the Catholic Biblical Association of America
Mark Galli is managing editor of CT.
Related Elsewhere:
The Bible Literacy Project has more information about the project, how to bring the curriculum to your school, and ways to support the project.
News elsewhere about it includes:
Will new textbook bring peace in school Bible wars? | Inside the First Amendment (Charles C. Haynes, First Amendment Center, Oct. 2, 2005)
A Bible course without the lawsuits? | Teaching about the Bible is critical - and contentious, teachers agree. A new textbook may provide a safe path through a political minefield. (The Christian Science Monitor, September 29, 2005)
Group unveils Bible textbook | Guide for public schools endorsed by religious, legal experts (Associated Press, September 25, 2005)
Textbook aims to teach, not preach, about Bible | Seeking to defuse a central controversy of the culture wars, a Bible advocacy group will unveil a new textbook today that could open the door to widespread Bible courses in public high schools. (Knight Ridder Newspapers, Sep. 22, 2005)
Bible Illiteracy in America | A report just issued by the Bible Literacy Project suggests that young Americans know very little about the Bible. The report is important, but first things first: A fair number of Americans don't see why teenagers should know anything at all about the Bible. (Weekly Standard, May 23, 2005)
Other CT articles on Bible literacy include:
Reversing Memory Loss | The language of faith doesn't have to become a foreign tongue. (July 25, 2001)
The Silenced Word | Why aren't evangelicals reading the Bible in worship anymore? (March 5, 2001)
Your World: Psalm 23 and All That | Foggy childhood memories create Bible bloopers. (February 7, 2000)
The Greatest Story Never Read | Recovering biblical literacy in the church (August 9, 1999)
I Love to Tell the Story to Those Who Know It Least | Biblical preaching in a post-Christian culture. (August 9, 1999)
Have something to add about this? See something we missed? Share your feedback here.
Our digital archives are a work in progress. Let us know if corrections need to be made.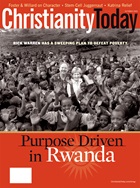 This article is from the October 2005 issue.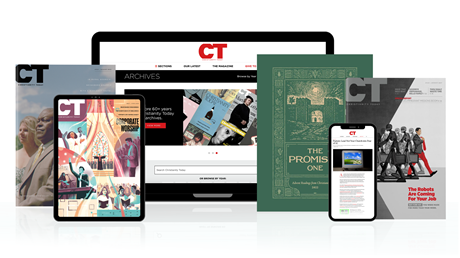 Annual & Monthly subscriptions available.
Print & Digital Issues of CT magazine
Complete access to every article on ChristianityToday.com
Unlimited access to 65+ years of CT's online archives
Member-only special issues
Subscribe
The Beginning of Education
The Beginning of Education