"The Gospel of Jesus Christ: An Evangelical Celebration" states that sincere worshipers of other religions will not be saved—does that also refer to Moses and other Old Testament faithful?
–Ty Conley, Salem, Oregon
The cited document, under "Affirmations and Denials," No. 4, states: "The Bible offers no hope that sincere worshipers of other religions will be saved without personal faith in Jesus Christ."
The direct answer to the reader's question is no. The words quoted speak only of our own era, the almost two millennia since our Lord Jesus Christ lived, died, rose, and ascended. Moses appears in Hebrews 11:24-29 as a hero of faith, along with Abel, Enoch, Noah, the patriarchs, his own parents, and others. These Old Testament believers, so we read, looked for "a better country, that is, a heavenly one … a better life" (vs. 16, 35), which God had planned for them with us (v. 40). They trusted God's promises, which included indicators of the coming Christ, and their faith now stands as a model for us all. I, for one, expect to meet them in the world to come.
This question, however, reflects deep-rooted concern about sincere adherents of non-Christian faiths today. At a time when Hindus, Buddhists, and Muslims, along with our Jewish friends, work beside us each day, something would be very wrong with us if we did not feel such concern.
The first thing to say, and with emphasis, is that beyond the stark factual statement ("the Bible offers no hope"), all is speculation. The stark statement is certainly correct. The New Testament, exegeted rationally and without reading into it what cannot be read out of it, tells us that the Christian faith is true for everybody, and that all need God's forgiveness and rescue from the power of sin and Satan. All are called to turn to Jesus Christ and so become God's adopted children, and eternal life comes only to those who do this.
Also, it tells us that on a coming day of judgment God will "render to each one according to his works" (Rev. 22:12), God's true servants receiving one destiny and his opponents another. These certainties evidently underlie Jesus' Great Commission (Mt. 28:19-20), Paul's missionary outreach (Col. 1:27-29), and Luke's missionary outlook reflected in the storyline of Acts.
Despite this background, some pursue two lines of speculation. The first is universalism, the belief that despite the New Testament witness to the contrary, God will somehow bring all who leave this world as nonbelievers to share the inheritance of those who die living in Christ. This requires successful postmortem evangelism for some and heart-changing corrective discipline for others, and raises at least these questions:
When Jesus and the apostles warned people of eternal loss if they did not repent (Lk. 13:3, 5; Acts 26:16-20), were they bluffing? Do we in fact know more about God's purpose of grace than they did?
When James Denney said, a century ago, "I dare not say to myself that if I forfeit the opportunity this life affords, I shall ever have another; and therefore I dare not say so to another man," was he wrong? Or does every Christian conscience, when challenged, say the same?
The second speculation is inclusivism, positing a possibility of salvation for sincere devotees of faiths in which Jesus Christ is either unknown or is rejected as the divine Savior. On what, biblically speaking, might this possibility be based? Not, clearly, on sincerity or devotion as such, nor on personal merit (no one has any), nor on any intrinsic efficacy of unchristian rituals. On what then?
It has been urged that if non-Christian devotees come to know themselves as guilty, defiled, and unworthy, and to confess and renounce their sins, asking mercy from whatever gods there may be, they will receive the forgiveness they seek because of the Jesus they do not yet know, but will know hereafter. God forbid we should dispute this. But have we reason to think there are such people? The New Testament only speaks of penitents being saved through knowing about, and coming to trust, the crucified and risen Lord; which is the point that the statement paraphrased in the question is making.
Both speculations, biblically, must be judged failures.
J.I. Packer is Board of Governors' Professor of Theology at Regent College and an executive editor of Christianity Today.
Have something to add about this? See something we missed? Share your feedback here.
Our digital archives are a work in progress. Let us know if corrections need to be made.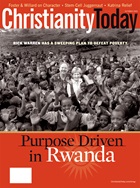 This article is from the October 2005 issue.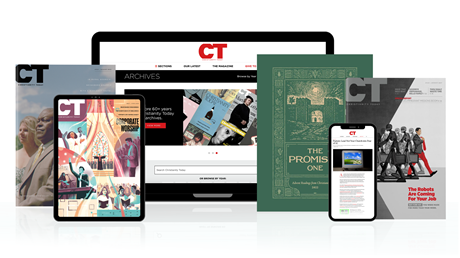 Subscribe to Christianity Today and get access to this article plus 65+ years of archives.
Home delivery of CT magazine
Complete access to articles on ChristianityToday.com
Over 120 years of magazine archives plus full access to all of CT's online archives
Subscribe Now
Salvation sans Jesus
Salvation sans Jesus