Azlina binti Jailani adopted the name Lina Joy when she became a Christian in 1990. Seven years later, she applied to drop her Muslim name and affiliation from her government-issued identity card so she could wed her Christian fiancé. (Malaysia does not allow interfaith marriages.)
The court approved the name change. Removing Islam from Joy's card, however, proved much more controversial. A civil court ruled that Malaysia's Shari'ah courts must approve Joy's conversion to Christianity. The ensuing legal battle threatens to shatter Malaysia's reputation as a modern, majority-Islamic nation tolerant of other faiths. Civil and Shari'ah courts alike have delivered a series of decisions against her that have captured attention beyond Malaysia's borders.
"Lina Joy's case is not Islam versus Christianity," but rather a broader question of Muslim conversion to other faiths, said Wong Kim Kong, secretary general of the National Evangelical Christian Fellowship of Malaysia (NECF).
Shari'ah courts consider abandoning Islam to be apostasy, an offense punishable by fines, detention, and imprisonment in Malaysia. Although Malaysia's constitution grants every person the right to profess and practice his or her religion, civil courts ruled July 5 that an individual cannot leave Islam "at will." Kong, who serves on the attorney general's committee to review conversion laws, told CT that Shari'ah courts rarely allow anyone to leave Islam.
This hasn't always been the case in Malaysia. Kong said that less than 10 years ago, Muslims could convert to other religions through a civil high court order or by obtaining an "exit certificate" from the government's Islamic department, for example. But in 1998, a high court ruled that Shari'ah courts must hear all cases of conversion out of Islam.
Meanwhile, Prime Minister Abdullah Ahmad Badawi announced in August a ban on public discussion of "controversial" religious speech. But the move did not result directly from Joy's case, Kong said. Extremist Muslim groups had earlier demonstrated outside a forum created to defend Malaysians' freedom to choose their own religion. The groups claimed the forum violated Islam and a constitutional article that defines Malays as Muslim. Malaysia's government determined that issues of conversion and identity had grown too sensitive, Kong said, leading to the ban on public discussion.
Events in Malaysia reflect trends throughout the Muslim world, said Nina Shea, director of Freedom House's Center for Religious Freedom. She said Lina Joy's case "is an example of intolerance, further entrenchment in the society of Islamic courts and Islamic laws that cannot accept religious pluralism or, for that matter, the [international human] right to change one's religion."
With her wedding on indefinite hold, Joy, 42, has received death threats for her "apostasy." She has "gone for a rest," not into hiding, to avoid unnecessary harassment, Kong said. "She is determined and courageous. She is convinced that she is doing the right thing."
Joy continues to wait for the country's highest court of appeal to rule on her case. The chief justice initially promised a quick decision, but after the Muslim demonstrations said, "We can't rush this thing."
Related Elsewhere:
The National Evangelical Christian Fellowship Malaysia has more information on the Lina Joy case.
Other coverage of Malaysia's ban on public religious speech includes::
Weblog: Malaysia Bans Religious Speech | Malaysia's Prime Minister, Abdullah Ahmad Badawi, made it clear that the action was taken as much to protect Islam's status in the country as it was to protect the peace (Weblog, Christianity Today, Aug. 23)
Religious dialogue okay | Malaysian Prime Minister Datuk Seri Abdullah Ahmad Badawi says there is no ban on inter-religious discourse. There's just a ban on "sensitive issues from being raised, particularly those linked to religious matters." (Sun2Surf, Malaysia, Sept. 13)
'No' to discussing religion | The Government will not allow public discussions on issues that can arouse anger among the followers of different religions, the Dewan Rakyat was told Monday (Daily Express, Malaysia, Aug. 22)
Pressure on multi-faith Malaysia | Malaysia is considering its multi-cultural credentials after a crowd of Muslims on Sunday broke up a meeting called to defend the rights of religious minorities (BBC, May 16)
Other coverage of the Lina Joy case includes:
Is Malaysia an Islamic state? | The issue has divided Malaysian society, threatening to push its constituent communities further away from one another (Maznah Mohamad, The Guardian, U.K., Sept. 21)
In Malaysia, a test for religious freedom | Court ruling on woman's bid to shed Muslim label will help define nation's character (The Wall Street Journal, Aug. 25)
Once Muslim, now Christian and caught in the courts | Malaysia's Islamic Shariah courts have prevented a convert to Christianity from marrying a Christian man, creating a firestorm in a country that considers itself moderate and modern (The New York Times, Aug. 24)
Article continues below
Learning from conservatism in Malaysia | How can we force someone to be a Muslim without her/his consent while Islam requires voluntary submission? (Arif Maftuhin, The Jakarta Post, Indonesia, Sept. 1)
Fundamentalism imperils 'model' Malaysian unity | This country is looked up to for its moderation, stability and impressive economic gains. But under the surface, a different reality appears to be unfolding, with potentially far-reaching con- sequences for this "model Islamic democracy." (The Washington Times, Aug. 31)
Petition filed wrongly | The Syariah Court here turned down a former Roman Catholic's attempt to return to Christianity after his conversion to Islam because he had used the wrong process (The Star, Malaysia, Aug. 31)
Court has yet to decide on Lina Joy's appeal | There will be no decision yet on Lina Joy's appeal to the Federal Court against the Court of Appeal's majority decision on Sept 19 last year which ruled that the National Registration Department director-general was right in not allowing her application to delete the word "Islam" from her identity card. (The Star, Malaysia, Aug. 24)
Church that baptised Lina Joy, convert from Islam, is reported | The report claims that the Muslim's baptism was "illegal". The Federal Court that should pass sentence on the woman's conversion is taking its time: "This is very sensitive issue." Meanwhile, Islamic blogs are calling on people to pray for a "victory of Islam" in the country (AsiaNews.it, Catholic site, Aug. 24)
Counsel: Islam can't be renounced at will | Lina Joy cannot become an apostate at will as she is subjected to the dual legal system, namely the civil courts and the Syariah Courts as well as the Syariah laws practised in this country, said government lawyers (Malaysia Star, July 5)
Lina Joy's case: Court will give decision as fast as possible (Barnama, Malaysia, July 4)
Freedom of religion in Malaysia? | Does Malaysia have freedom of religion? Maybe only if you're not Malay? (The Religion Report, ABC, Australia, June 28)
All eyes on Lina Joy case | This woman wants to get on with her life—get married, have children but something is blocking her plan. She cannot register her marriage at the civil registry. (The Star, Malaysia, June 25)
Have something to add about this? See something we missed? Share your feedback here.
Our digital archives are a work in progress. Let us know if corrections need to be made.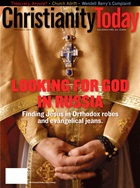 This article is from the November 2006 issue.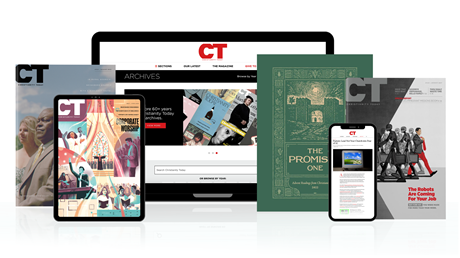 Annual & Monthly subscriptions available.
Print & Digital Issues of CT magazine
Complete access to every article on ChristianityToday.com
Unlimited access to 65+ years of CT's online archives
Member-only special issues
Subscribe
Malay Melee
Malay Melee