Harold O. J. Brown, an evangelical theologian known for his activism against abortion, died Sunday, July 8, after a long fight with cancer.
Brown's most prominent work was helping form and intellectually arm the pro-life movement. He was also a devoted professor and mentor at Trinity Evangelical Divinity School and Reformed Theological Seminary, an ordained Congregationalist pastor, and a prominent writer in the evangelical movement.
Mike Kruger, academic dean of Reformed Theological Seminary, said Brown was "one of the brightest thinkers that this generation of Christians has seen. He has been a monumental influence over the last 30 years in American evangelicalism."
After earning four degrees from Harvard University and Harvard Divinity School in areas from biochemistry to church history and pursuing further education in Europe on Fulbright and Danforth fellowships, Brown joined the faculty of Trinity Evangelical Divinity School.
"His legacy will be felt not just in the broader public he's met, but [also through] the people he's trained to be the next generation of Christian leaders," said Kruger.
Former student and Care Net board chair emeritus Melinda Delahoyde says that as a professor, Brown was "a legend. He was always asking his students and the small groups of students that met in [his] home, 'How do we impact this culture for Jesus Christ?'"
Kruger said that Brown's "most central place of influence is rightly considered the pro-life movement. He not only anticipated the problem before abortion was legalized, but he has been one of the great organizers of actions to deal with the problem."
In 1975, two years after Roe v. Wade, Brown co-founded Christian Action Council (now Care Net) with former surgeon general C. Everett Koop to work for legal and political solutions against abortion. Over time, it developed into a network of pregnancy care centers.
Delahoyde credits Brown, along with Koop and apologist Francis Schaeffer, with realizing "we needed a voice against this horrendous taking of life of the unborn. And Joe was so able both through his work in theology and philosophy to say, This is not just a woman's private choice. This has to do with our deepest views about God, man, and what it means to be a human being."
His interest in culture, science, and theology led Brown to confront bioethics issues beyond abortion. "He has been pretty much alone among American evangelicals in being seriously concerned about the significance of biotechnology's use in the long term," said Nigel Cameron, who worked with Brown to develop a bioethics program at Trinity. Cameron said that Brown "had a crucial role in firming up evangelical thinking on the nature of human life as well as the new questions being raised by human dignity and bioscience."
Brown did not restrict his work to life ethics. "Joe had a sort of gregarious intellectual imagination," said Cameron, who describes Brown's books as "a series of boreholes which he has drilled into the intellectual questions confronting Christians in the 20th century. When one stands back, he has been alone in almost all of these enterprises."
Brown wrote that he had a "a deep desire to state the case for the historic Christian faith in such a way that it will make sense even to those who do not accept it and be stronger and fuller for those who do."
Brown's apologetic instinct and interest in ecumenism were expressed in much of his writing and in his key role in Evangelicals and Catholics Together. Richard John Neuhaus, editor First Things and co-editor of Evangelicals and Catholics Together, said that "he made invaluable contributions toward overcoming misunderstandings between Protestants and Catholics. And he will be sorely missed in our councils."
Brown's books include The Protest of a Troubled Protestant (1969), Christianity and the Class Struggle (1970), Death Before Birth (1977), The Reconstruction of the Republic (1977), Heresies: The Image of Christ in the Mirror of Heresy and Orthodoxy from the Apostles to the Present (1984), and Sensate Culture (1996).
But Brown was perhaps better known for his work at magazines. He served on the staffs of Human Life Review, Christianity Today, The Religion and Society Report, and Chronicles.
Delahoyde described Brown as a renaissance man who "was good at fencing, which he learned in Europe, mountain climbing, crew — he was just a very athletic individual. His athletics were an extension of the view that you need to be a well-rounded person and pursue excellence in everything."
Delahoyde recalled an open house at the Browns' house in mid-June. "People were coming and going from the house to sing his praises and to say thank you for all he'd done," she said. "He wrote me a little note in the middle of it that said, 'I really do not think of myself the way these people speak of me.' I realized he really did not. He was just living his life as God had given it to him."
Article continues below
Related Elsewhere:
Harold O.J. Brown's articles for Christianity Today include:
Superman on the Screen: Counterfeit Myth? | Heroes have disappeared. They have been replaced by superheroes-fantasy creatures. (April 20, 1979 issue)
The Passivity Of American Christians | The myths that are intimidating those who hold forth a biblical heritage, and what can be done about them. (January 16, 1976 issue)
The Importance of Being Western | Why are we so embarrassed that Columbus ever set foot in the New World? (October 5, 1992 issue)
A Decisive Turn to Paganism | Has the nation finally abandoned its Judeo-Christian heritage, or is there still hope? (August 1, 2004)
The Book Report: Things We Ought to Know | Charles Colson's apologetic—and call to action—is in the tradition of Francis Schaeffer. (January 10, 2000)
Abortion and the Failure of Democracy | A review of James Davison Hunter's Before The Shooting Begins: Searching For Democracy In America's Culture War. (August 15, 1994)
The Link Interview: An Evangelical Appraisal | The strength of Orthodoxy, it turns out, is also its greatest temptation. (Christian History & Biography, April 1, 1997)
The Dissatisfaction of Francis Schaeffer | Thirteen years after his death, Schaeffer's vision and frustrations continue to haunt evangelicalism. (March 3, 1997)
Reformed Theological Seminary has kept updates on Brown's health. A memorial service will be held in Charlotte on July 28.
Care Net and Trinity Evangelical Divinity School have obituaries.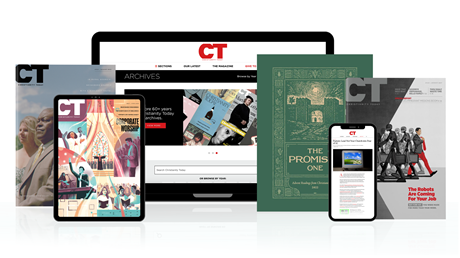 Annual & Monthly subscriptions available.
Print & Digital Issues of CT magazine
Complete access to every article on ChristianityToday.com
Unlimited access to 65+ years of CT's online archives
Member-only special issues
Subscribe
Theologian Harold O. J. Brown Dies at 74
Theologian Harold O. J. Brown Dies at 74