true
Francois Coste (Daniel Auteuil) is a successful man. He's an art dealer in an art dealer's dream town: Paris. He has a beautiful daughter, a posh apartment, and all the joys that money can buy. Unfortunately, Francois is without one thing that money can't buy: true friends. Sure, he has acquaintances; but when asked if he has a best friend—someone he'd feel comfortable calling at 3 a.m.—Francois cannot come up with anything. My Best Friend is a brief, blissful little film about one man's search for the rarity indicated in the title. It might sound slight or superficially simple, but it's actually one of the most profound films I've seen all year.
The film, directed by Patrice Leconte, kicks off when Francois's business partner Catherine (Julie Gayet)—who Francois has only ever considered a "business friend"—makes a bet that he won't be able to come up with a "best friend" by the end of the month. Francois, ashamed and too proud to admit he's friendless, sets out to track down his heretofore non-existent best friend. His first stop is the bookstore, where he embarrassingly asks the clerk for a copy of How to Make Friends (which is unfortunately all sold out). Fortuitously, he soon meets Bruno (Dany Boon), an exuberant, uber-friendly local cab driver who appears to be the authority on how to make friends.
The film follows this unlikely pair as they comically undertake a crash-course in friend making. Bruno's curriculum is based on the "three S's": Sociable, Smiling, Sincere. It's hilarious to watch the hapless Francois as he tries to make friends—but mostly just creeps people out. He tracks down his childhood friend and "surprises" him in the supermarket—a scene that almost ends in a restraining ...
1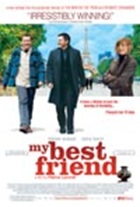 Browse All Movie Reviews By: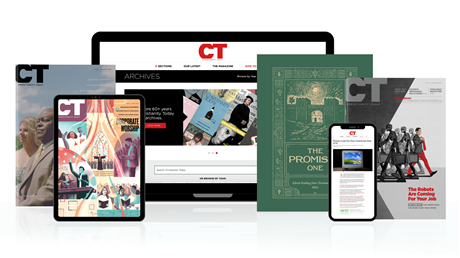 Find hope and historical insight. For a limited time, explore 60+ years of CT archives for free!
Daily devotions from Timothy Dalrymple during this pandemic.
Hundreds of theology and spiritual formation classics from Philip Yancey, Elisabeth Elliot, John Stott, and more.
Thought journalism that inspires you to think more deeply about your faith.
My Best Friend
This slideshow is only available for subscribers.
Please log in or subscribe to view the slideshow.
My Best Friend