More than two dozen evangelical leaders are seeking the ouster of the Rev. Richard Cizik from the National Association of Evangelicals because of his "relentless campaign" against global warming.
In a March 1 letter to L. Roy Taylor, chairman of the NAE Board, Focus on the Family Chairman James Dobson and others said the NAE vice president's activism on global warming is "a threat to the unity and integrity" of the organization.
"The issue that is dividing and demoralizing the NAE and its leaders is related to global warming," wrote the leaders, none of whom are members of the association. "If he cannot be trusted to articulate the views of American evangelicals on environmental issues, then we respectfully suggest that he be encouraged to resign his position with the NAE."
Taylor could not be reached immediately for comment. Cizik said, "I have no intention of resigning." The NAE's interim president, Leith Anderson, said Friday he expects the board to stand by Cizik, who directs the NAE's Washington office.
"I'm supportive of Rich Cizik," Anderson said. "I think that he is highly respected in Washington and is a forthright spokesman for creation care and that's good."
When read a list of the signatories, Anderson said, "We would normally look to our own constituency … and not to those who have chosen not to be members of the NAE … for counsel."
The letter comes as some leading conservative Christians have been vocal in their criticisms and doubts about global warming, arguing against leading scientists who say global warming is human-induced, and saying the issue is not an appropriate focus for evangelicals.
"I am today raising a flag of opposition to this alarmism about global warming and urging all believers to refuse to be duped by these 'earthism' worshippers," the Rev. Jerry Falwell said in a Feb. 25 sermon on "The Myth of Global Warming" at his Lynchburg, Va., church.
Earlier in February, World magazine founder Joel Belz wrote in an essay in his conservative Christian weekly that "Cizik has made it way too easy for the public to conclude that his own views are also the views of the NAE."
Cizik said he is addressing issues included in the NAE's vision statement, including support of the traditional family, sanctity of human life, religious freedom and care for creation.
Cizik considers his attention to the environment to be part of a "biblical mandate" he follows as a Christian and NAE staffer, but said the association has not reached a consensus on global warming.
"There are people who, because of my views on climate change, which are very mainstream, want to pin a label of being a political liberal on me, which, of course, is not true," he said.
The letter's signers, who included American Family Association Chairman Don Wildmon and Family Research Council President Tony Perkins, charged that Cizik has a "preoccupation" with climate concerns. Referring to a January USA Today article on evangelical identity, they said, "We believe that some of that misunderstanding about evangelicalism and its 'conservative views on politics, economics, and biblical morality' can be laid at Richard Cizik's door."
Related Elsewhere:
Focus on the Family sent out its call for the NAE to restrain Cizik as a special alert. The letter from Dobson and others is available at the Focus website.
Christianity Today's earlier coverage of global warming includes news articles and opinion pieces.
Dobson also criticized Cizik in his May 19, 2006, Focus on the Family broadcast, which is no longer available online. Mark Tooley, of the Institute on Religion and Democracy, which has also been critical of Cizik's efforts on global warming, noted in an August column that Cizik denied making many of the comments Dobson ascribed to him.
Cizik endorsed Dan Gilgoff's The Jesus Machine: How James Dobson, Focus on the Family, and Evangelical America are Winning the Culture War. Gilgoff's book reports that Dobson wrote a letter to the NAE headquarters last year calling for Cizik's firing.
Pastor Tim Bayly called for his denomination, the Presbyterian Church in America, to pull out of the NAE over Cizik's comments.
In 2002, Dobson was integral in having Wayne Pederson removed as president of the National Religious Broadcasters.
The November resignation of NAE president Ted Haggard was also an issue demoralizing the NAE and its leaders.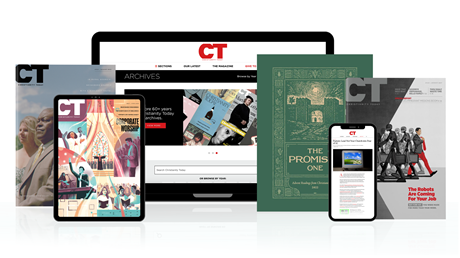 Annual & Monthly subscriptions available.
Print & Digital Issues of CT magazine
Complete access to every article on ChristianityToday.com
Unlimited access to 65+ years of CT's online archives
Member-only special issues
Subscribe
Dobson, Others Seek Ouster of NAE Vice President
Dobson, Others Seek Ouster of NAE Vice President