The Old Testament is the story of God's promises to his people. Below its somewhat obscure surface is hidden magnificent truth about the love and power of God. Throughout its pages the reader can find promise after promise from God, all of which are fulfilled in the New Testament—in the incarnation of Jesus Christ. Author Mark Dever introduces readers to the Old Testament as a glorious whole so that they are able to see the big picture of the majesty of God and the wonder of his promises.
Does God have enemies? How would you answer this question?
If you are one kind of Muslim, you might answer that question, "Yes, God's enemies are the Americans and Israelis!"
If you are a Hindu nationalist, you might say, "Yes, it's the Muslims and the Christians!"
If you are like most Americans, you probably find the whole question strange, maybe to the point of being absurd: "God? Have enemies?" Perhaps the last time most Americans would have said yes to this question would have been in the 1950s, when God's enemies were "those godless communists"! But these days, the whole idea of God having enemies seems to go against the whole definition of God. Having "enemies" is not something God does, right? People have enemies, sure, but not God!
Well, it is true that people do have enemies. Our lives confirm it daily. Everything, from the personal trials we face to the terrible actions of September 11, 2001, reminds us that humans simply make enemies of one another. Faced with the "ubiquity of conflict" in this world, Samuel Huntingdon has observed, "It is human to hate." Most of us can agree with this much.
But the idea of God hating? That sounds more alien. Another observer of international affairs, Bernard Lewis, reflecting on the phrase "enemies ...
1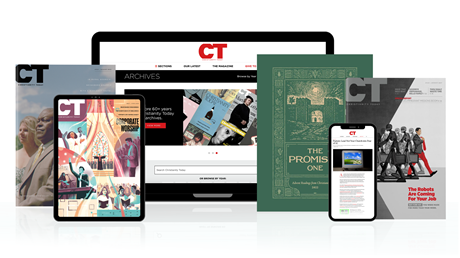 Subscribe to Christianity Today and get access to this article plus 65+ years of archives.
Home delivery of CT magazine
Complete access to articles on ChristianityToday.com
Over 120 years of magazine archives plus full access to all of CT's online archives
Subscribe Now
Does God Have Enemies?
Does God Have Enemies?