Since Kenya's botched presidential election in late December, more than 1,500 Kenyans have been killed and hundreds of thousands of people have fled their homes. As we go to press, rival politicians have agreed to a power-sharing deal after much foot-dragging.
Kenya, unfortunately, presents a case study in the limited imaginations of political and religious leaders, and presents a lesson in how we might better think and act in a fallen world.
Despite the speedy intervention of the international community, productive negotiations did not occur until former U.N. chief Kofi Annan walked out of the stalled talks. At the time, many Kenyan lives were still at risk. U.N. Secretary-General Ban Ki-moon issued a public reminder to Kenya's top leaders "of their legal and moral responsibility to protect the lives of innocent people, regardless of their racial, religious, or ethnic origin." Many heads of state and church leaders echoed this statement, telling Kenyans to, well, just stop it!
In volatile situations, of course, words alone do nothing to end ethnic violence. Those practicing ethnic cleansing assume there is no such thing as "innocent people" when it comes to rival ethnic groups.
In Kenya, 41 ethnic groups hunger for fair share of the nation's power and wealth. When the largest tribe, the Kikuyu, have one of their own at the nation's head (president Mwai Kibaki), and many Kenyans believe he favors the welfare of his tribe over others', it doesn't take a political scientist to anticipate the resentment of Luos, Kalenjins, and other groups. Then, when these groups suspect that vote-rigging probably cost Luo presidential candidate Raila Odinga victory, outside voices' calls to act moderately must sound like calls to accept injustice.
In such situations, Christian leaders worldwide call on Kenyan Christians to sponsor mediation talks: "Only the peace of Jesus Christ can transcend such ethnic and political divisions" is said in a variety of ways. This is true in the largest sense, thank God. But when we dig deeper, we often find Christians only exacerbating the political problems.
In the months leading up to the election, many Kenyan pastors, priests, and bishops joined in furious ethnic baiting. As the Ugandan newspaper New Vision put it, "It is now clear that religious leaders have taken sides; they are even more tribal than politicians—whenever any member of the clergy opens his mouth, you can guess what will spew out of his mouth by virtue of … tribal affiliation."
Kenyan scholar Eunice Karanja has noted how ethnic hostilities within Africa's churches have contributed to social unrest for decades. The church will need to get its own house in order before it can bring the peace of Christ to Kenya.
Dizzying complexity
So how should Christians, especially those in North America, begin to think and act regarding crises like Kenya's? By looking with our eyes wide open. First, that means to recognize the dizzying complexity that is Kenya—the nuances of traditional culture, its colonial past, its ethnic-oriented religion, and its presidential power politics.
Many media reports, secular or religious, have failed to note Kenya's weak constitution, its ongoing official corruption, its globalizing economy, or the volatile mix of ethnicity and religion—among other factors. What we get in most news summaries is something like the beginning of one New York Times story: "Kenya used to be considered one of the most promising countries in Africa. Now it is in the throes of ethnically segregating itself." Or the statement of one Catholic official who sensed a "lack of goodwill by both parties." Really.
We cannot begin to work with Kenyans toward a solution until we move beyond pious or political platitudes.
Second, we must look inward for much-needed humility and patience. North Americans are bewildered at ethnic violence elsewhere. We wonder why "those people just can't get along, like we do." But we forget that it wasn't that long ago that Northerners and Southerners shed each other's blood, while the world stood shocked by our "tribal" violence.
Democracy is a marathon. Historian Niall Ferguson recently put it well in his massive account of 20th-century war, The War of the World. He says that while democratization has reduced violence between states, there is evidence "that the waves of democratization in the 1920s, 1960s, and 1980s were followed by increases in the number of civil wars and wars of secession." In building democracies, it's often three steps forward and two steps back.
Finally, we must keep our eyes on Kenya, staying committed to the nation missionally and politically. We cannot let the front page of The New York Times create in us "international deficit disorder." This year alone, CNN Headline News has shifted from Pakistan to Kenya to Chad to Kosovo to Cuba. We mustn't begin to think things have settled down in Kenya, so now we can "move on." Now that a power-sharing deal has been struck, there is still much work to do, including forming a South African–like reconciliation commission and physically rebuilding the country as well as trust. While the news moves on, Kenya remains a tangled web of good and evil. At least 1,500 Kenyans still lay dead, and one-third of a million are still displaced. If we listen, we can still hear, faintly, "mourning and great weeping, Rachel weeping for her children … because her children are no more."
Related Elsewhere:
Christianity Today's coverage of Kenya's post-election violence includes:
Q&A: Stephen Kalonzo Musyoka | The vice president of Kenya since January, Musyoka ran for the presidency unsuccessfully in 2007. (March 14, 2008)
Post-Mayhem Woes | Tribal rivalries — including Christian-on-Christian violence — hamper healing. (February 1, 2008)
A Postcard from Kenya | A dorm parent at Rift Valley Academy on coping with the ongoing violence. (February 1, 2008)
Baptists Serve Kenya's Displaced After Post-Election Violence | Nearly 600 dead in clashes, and more than 250,000 ousted from homes. (January 15, 2008)
Air Support | Kenya's MAF director reports on evacuation and supply efforts. (January 11, 2008)
Have something to add about this? See something we missed? Share your feedback here.
Our digital archives are a work in progress. Let us know if corrections need to be made.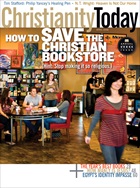 This article is from the April 2008 issue.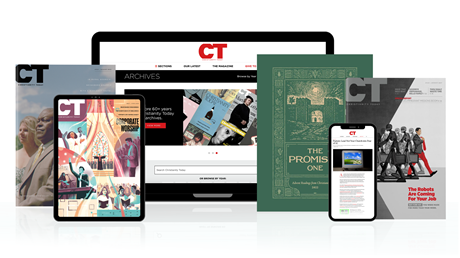 Annual & Monthly subscriptions available.
Print & Digital Issues of CT magazine
Complete access to every article on ChristianityToday.com
Unlimited access to 65+ years of CT's online archives
Member-only special issues
Subscribe
Political Eyes Wide Open
Political Eyes Wide Open