true
The Wrestler is not really a sports movie, despite the pummel-heavy wrestling matches. It's not really a romance, though there's a kind of love story. It's not a tale of redemption or glorious comeback, though the main character finishes in his own kind of victorious way. It is, however, a very real movie about failure, fear, and confronting the reality of your future.
Randy "The Ram" Robinson (Mickey Rourke) was a professional wrestler who reached his peak in the mid-80s, selling out Madison Square Garden for an epic match against "The Ayatollah." Twenty years later, he's still wrestling—but now, in VFW auditoriums and high school gymnasiums, for crowds of maybe a hundred. He and his fellow wrestlers form a kind of cordial brotherhood in which he is the venerated elder, and fans who remember his glory days still recognize him from posters and flock to get his autograph.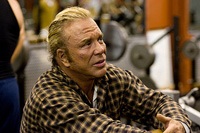 But Randy is a normal working-class guy struggling to pay rent in his New Jersey, trailer park. He has a kind heart, a messy life, an incessant need for painkillers, an estranged daughter, a job stocking shelves at a local grocery store and a soft spot for an aging stripper named Cassidy (Marisa Tomei) at the club downtown. One night, after a match, Randy collapses and wakes up in a hospital bed after a mild heart attack and bypass surgery. His doctor tells him that wrestling probably isn't the best thing for his heart, and Randy, left contemplating his future, decides that it's time to contact his twenty-something daughter (Evan Rachel Wood), who hates him for abandoning the family. Those reconciliation efforts initially go poorly, then begin to show some promise before Randy makes a critical choice that will determine the future of the relationship. And to the chagrin of his promoter—who has scheduled a twentieth anniversary rematch against The Ayatollah—Randy retires from wrestling.
Trying to set his life on track proves more difficult than he expects, however, and Randy continues to feel the pull of wrestling—a world where he knows community, acceptance, and friendship—and of his feelings for Cassidy, who's experiencing her own difficulties brought on an aging body in a profession where your body is your livelihood. Torn between reality and what he wishes could be, Randy is forced to decide where he really belongs.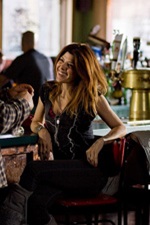 Darren Aronofsky makes films that are best described as "heavy" (Pi, Requiem for a Dream), and while this film couldn't be further stylistically from his 2006 effort, The Fountain, it maintains his signature intense gravity. An inspirational sports movie a la Rocky this is not. When Randy reaches his peak, there's not a lot of glory in it. Aronofsky's film is a character sketch, more than a narrative—a slice of a life that isn't pretty or glorious.
One of the subtle but prevailing threads in The Wrestler is the "meat market"—those that sell honey-glazed ham, and those that sell violence or sex. The film deals with people in the kind of occupations and lifestyles we might like to forget about, and reminds us that behind the fake names, the costumes, and the pageantry, they are real people with human emotions, lives, and histories. Cassidy and Randy are following parallel paths, having spent their lives using their bodies to earn a living, and now those bodies are failing them, and they way they deal with the repercussions is powerfully emotional and empathic.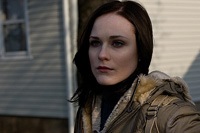 The Wrestler also provides a revealing—and often funny—look into small-time professional wrestling: the pageantry, the camaraderie, the fans, and the lifestyle of those who were once famous and now are struggling to get by. And that makes this a very rough film—one of the matches, in particular, is disturbingly violent, though what makes it a bit humorous is the theatricality that belies the friendship we know is underneath the fighting. Cassidy's work at the strip club is portrayed just as graphically, underlining the similarities between the businesses.
The film was shot on a low budget, mostly on location in some of the seedier spots in New Jersey, and the graininess of the film and the handheld camera are perfect; a slicker production would have felt too contrived or cheesy. We spend a lot of time behind Randy, listening to him breathe, getting inside his head, feeling his aches—which he soothes with various painkillers and injections of hormones and steroids. It's a viscerally personal experience.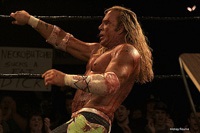 Rourke's performance will undoubtedly and deservedly go down as one of the finest. Mickey Rourke has his own hazy history in the ring—as an amateur, and later, professional boxer—and has gone through his own set of challenges, setbacks, beatings, and reconstructions, and the only way to explain what is happening here is that Rourke is Randy—from his stringy bleach-blond hair to the tears that leak from the corner of his eyes to the triumphant smile. Tour de force may be a clichd reviewer's phrase for performances during Oscar season, but it's the only one that can be applied to Rourke here.
I am not a fan of professional wrestling, and my life is worlds away from Cassidy's and Randy's. But when the credits rolled over Bruce Springsteen at the end of The Wrestler, I felt as if I'd woken up, and realized I'd been extraordinarily engrossed in Randy's story. That, if nothing else, is a testament to the intimate and compelling work of The Wrestler.
Talk About It
Discussion starters
Have you ever discovered, like Randy, that you have focused on one part of your life, and in the process, hurt those you love? What did you have to do to make it right?


Randy and Cassidy both work in professions that require them to use their bodies to make their living, and in The Wrestler an interesting and obvious comparison is drawn between pro wrestling and stripping. What do you think the similarities are? Are there differences?


Cassidy casually compares the scars on Randy to the wounds inflicted on Jesus, which she saw in The Passion. What is the relationship between violence in a film such as this and the violence in a film like The Passion? What might Matthew 25:40 have to say to Christians about how they view people like Randy and Cassidy?


The Family Corner
For parents to consider
The Wrestler is rated R for violence, sexuality/nudity, language and some drug use. The movie does not shy away from the graphic aspects of either of the main characters' lives; there are several extended scenes with mostly-naked strippers working in a club, several up close, as well as graphic, bloody violence in the wrestling ring (including one in which barbed wire, staple guns, broken glass, and other grimace-inducing objects figure prominently). There's also a brief but fairly explicit sex scene, and brief cocaine snort, and plenty of bad language.
Copyright © 2008 Christianity Today. Click for reprint information.
What other Christian critics are saying: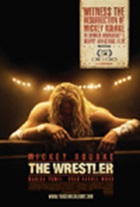 Browse All Movie Reviews By: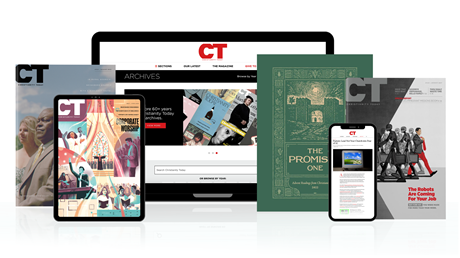 Annual & Monthly subscriptions available.
Print & Digital Issues of CT magazine
Complete access to every article on ChristianityToday.com
Unlimited access to 65+ years of CT's online archives
Member-only special issues
Subscribe
The Wrestler
The Wrestler