It's a nice idea to think you're doing what Jesus would do — until you start to think about what Jesus actually would do — and did. Would you really want your child ditching you without so much as asking in order to hang out with the religious leaders of the day? Or how about a son who says to his mother, "Woman, what concern is that to you and to me? My hour has not yet come" (John 2:4)? If that's not enough, immediately after quoting Jesus saying just that, John describes a rather memorable incident in which Jesus turns up wielding a whip in the temple.
If it's never safe or predictable to ask what Jesus would do, it may be even riskier to ask what he would undo. Yet in What Would Jesus Deconstruct?, John D. Caputo charges boldly ahead. He continually reminds us that unpredictability is what characterizes Jesus' action throughout the Gospels. You never quite know what — or how — Jesus is going to deconstruct, since he takes on both the religious and political powers of his day.
Even though, according to Caputo, it's the Religious Right that has championed the WWJD question, he insists that if Jesus the Deconstructor were brought back to question the church today, he'd end up surprising — rather than confirming — those on the Right.
Caputo takes particular aim at the ecclesiastical establishment, whether Protestant or Roman Catholic, arguing that their claims of following Jesus have been all too easily assumed. Jesus constantly rebuked the religious establishment of his own day. For example, Jesus' stinging rebuke of the Pharisees was that they burdened the people by substituting their own laws for those of God: Jesus says, "For the sake of your tradition, you make void the word of God. You hypocrites!" ...
1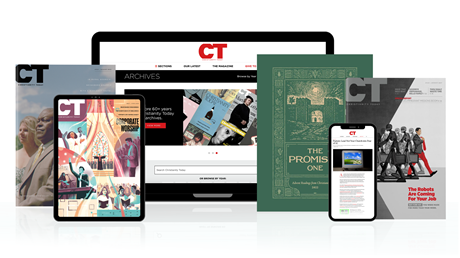 Subscribe to Christianity Today and get access to this article plus 65+ years of archives.
Home delivery of CT magazine
Complete access to articles on ChristianityToday.com
Over 120 years of magazine archives plus full access to all of CT's online archives
Subscribe Now
You Have Heard It Said
You Have Heard It Said