A century and a half ago, Mormons made national headlines by claiming a First Amendment right to practice polygamy, despite criminal laws against it. In four cases from 1879 to 1890, the United States Supreme Court firmly rejected their claim, and threatened to dissolve the Mormon church if they persisted. Part of the Court's argument was historical: the common law has always defined marriage as monogamous, and to change those rules "would be a return to barbarism." Part of the argument was prudential: religious liberty can never become a license to violate general criminal laws, "lest chaos ensue." And part of the argument was sociological: monogamous marriage "is the cornerstone of civilization," and it cannot be moved without upending our whole culture. These old cases are still the law of the land, and most Mormons renounced polygamy after 1890.
The question of religious polygamy is back in the headlines—this time involving a fundamentalist Mormon group on a Texas ranch that has retained the church's traditional polygamist practices. Many of the legal questions raised since Texas authorities raided the ranch in early April are easy. Under-aged and coerced marriages, statutory rape, and child abuse are all serious crimes. If any of those adults on the ranch committed these crimes, or intentionally aided and abetted them, they are going to jail. They will have no claim of religious freedom that will excuse them, and no claim of privacy that will protect them. Dealing with the children, ensuring proper procedures, sorting out the evidence, and the like are all practically messy and emotionally trying questions, but not legally hard. Thursday's decision by a Texas court of appeals ordering the return of the more than ...
1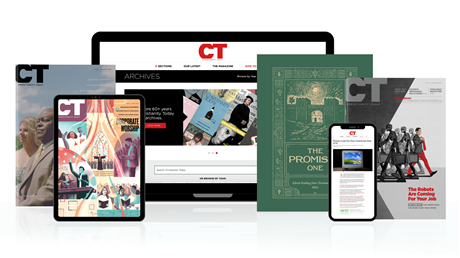 Find hope and historical insight. For a limited time, explore 60+ years of CT archives for free!
Daily devotions from Timothy Dalrymple during this pandemic.
Hundreds of theology and spiritual formation classics from Philip Yancey, Elisabeth Elliot, John Stott, and more.
Home delivery of new issues in print with access to all past issues online.
Join now and get print issues access to archive PDFs.
Can America Still Bar Polygamy?
Can America Still Bar Polygamy?