The problem with following Jesus is that he keeps sticking his nose into matters that seem to be none of his business. Like my picking up eggs from the supermarket. But it turns out that the grocery store is a holy place.
The local grocery store is the space where we gather the fruit of the earth — all of which come from God's gracious hand — and distribute them to the creatures made in God's image. Take away all the sophisticated marketing labels and bold two-for-one signs, and you have a place where the gifts of God and the people of God meet.
Among those gifts are the products or the very flesh of the "beasts of the earth and birds of the air," given to us as food, according the Book of Genesis (9:2-3). I think it's fair to say that Jesus — through whom all things were made (Col. 1:16)—has a special interest in grocery stores and what we do there.
He's concerned about, among other things, the fact the eggs we have for breakfast and the rotisserie chicken we pick up for a quick dinner may have come from circumstances that are appalling — chickens crammed in buildings by the tens of thousands, treated like machines that are fed a diet designed simply to make them produce more eggs or tastier flesh.
When my eco-friendly friends tell me facts like these, well, I sometimes resent it. I feel like they are sticking their noses into my business. But as I think about it, I know that Jesus is using them — even the self-assured and self-righteous among them — to remind me that he's just as nosy as they are.
And our concern for animals has to go deeper than so-called "animal rights," for reasons that are too complex to go into here.
No, the biblical rationale for creature care is cosmic in scope. ...
1
SoulWork
In "SoulWork," Mark Galli brings news, Christian theology, and spiritual direction together to explore what it means to be formed spiritually in the image of Jesus Christ.
Mark Galli is former editor in chief of Christianity Today and author, most recently, of Karl Barth: An Introductory Biography for Evangelicals.
Previous SoulWork Columns: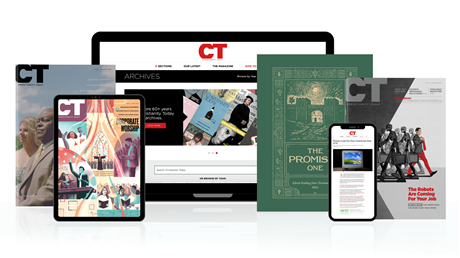 Subscribe to Christianity Today and get access to this article plus 60+ years of archives.
Home delivery of CT magazine
Complete access to articles on ChristianityToday.com
Over 120 years of magazine archives plus full access to all of CT's online archives
Subscribe Now
Worshiping with Creeping Things
Worshiping with Creeping Things