Brand Jesus: Christianity in a Consumerist Age
Tyler Wigg Stevenson
Seabury Books, 2007
$16; 234 pages
Consumerism makes an easy whipping boy. If you read the right periodicals or books, or listen to the right social commentators and pundits, you will doubtless have had your fill of breezily expressed, unsubstantiated claims about America's unhealthy love of material things. This is true whether the audience is secular or religious. It is, in fact, a truism that we live in a culture and age of consumption. When people make claims about our rampant consumerism, therefore, we aren't expected to evaluate them — we're just supposed to cluck in disapproving agreement. The woes of consumerism, it seems, don't need the support of data, since the information you need to render judgment is presumed to be all around: Have you been to a mall recently? Have you seen the teenagers?
I am not about to discount the claim that America, along with much of the West, is in the throes of consumerism. Nor would I contest that consumerism is indeed one of the more profound identifying characteristics of our culture. This entire book argues that our consumerist tendencies are real, profoundly negative, and increasingly significant to who we are — both to ourselves and as a culture in the world. The popular, knee-jerk reaction against consumerism, however, does far more harm than good.
But why is it so bad?
Sure, America is full of people who want to buy a lot of things. But pause for a moment and ask yourself what's so wrong with that. Be honest: if you think about it, you probably buy a lot of things (this book, for example-tell your friends!) and you're a pretty decent person, right? What is it about being a consumer ...
1
Brand Jesus: Christianity in a Consumerist Age
Seabury Books
2007-05-01
234 pp., 19.95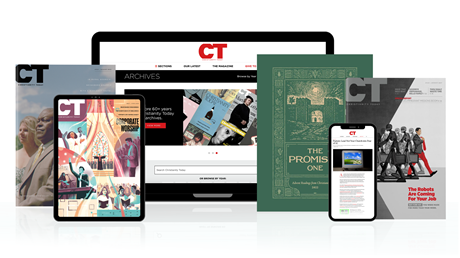 Subscribe to Christianity Today and get access to this article plus 65+ years of archives.
Home delivery of CT magazine
Complete access to articles on ChristianityToday.com
Over 120 years of magazine archives plus full access to all of CT's online archives
Subscribe Now
Buy to Be, Be to Buy
Buy to Be, Be to Buy