true
Lakeview Terrace is like Crash in a cul-de-sac. It's a film about race; it's set in L.A.; it features a corrupt LAPD cop. Ultimately, it doesn't take itself quite as seriously as Crash does, however, and instead of using car crashes as a metaphor it uses another Southern California staple: out-of-control wildfires. Though sometimes a bit heavy-handed (how can a film about race not be?), and frequently over-acted (in the case of one Samuel L. Jackson), Terrace is, in the end, a solid bit of entertaining melodrama with some vaguely astute observations about life and racism.
The film, directed by Neil Labute (Nurse Betty, Possession) follows a familiar setup: wide-eyed young couple—Chris and Lisa Mattson (played by Patrick Wilson and Kerry Washington)—moves into a new home, expecting it to be a white-picket-fence fairy tale. Of course, all is not well in paradise. In this case, it is an unstable next-door neighbor who is hell-bent on driving the newcomers out of Dodge. This neighbor, Abel Turner (Samuel L. Jackson), is a single father, widower and veteran LAPD cop with a lot of psychological problems. His main beef is obvious: the Mattsons are a mixed couple (he's white, she's black) and Abel will have none of that on his block.
Turner makes it his mission to torment the Mattsons in whatever ways that he can. He shines outdoor spotlights into the Mattson's bedroom windows, plays loud music late at night, and takes every opportunity he can get to verbally abuse and taunt them. At the Mattsons' house warming party, for example, Abel shows up and proceeds to make uncomfortable and racially insensitive remarks that offend nearly everyone at the party. As the film progresses, the tension between the Mattsons and the ...
1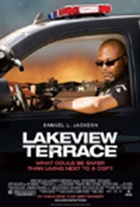 Browse All Movie Reviews By: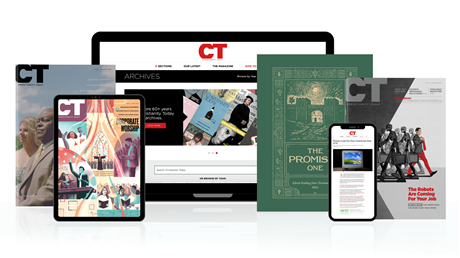 Find hope and historical insight. For a limited time, explore 60+ years of CT archives for free!
Daily devotions from Timothy Dalrymple during this pandemic.
Hundreds of theology and spiritual formation classics from Philip Yancey, Elisabeth Elliot, John Stott, and more.
Thought journalism that inspires you to think more deeply about your faith.
Lakeview Terrace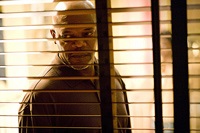 This slideshow is only available for subscribers.
Please log in or subscribe to view the slideshow.
Lakeview Terrace