It's been a tough couple of months for evangelical public figures. We discovered that Carrie Prejean, Miss California, sudden heroine in the gay marriage debate, posed nude for the cameras to kick-start her modeling career.
Then there were the Gosselins, a seemingly devout couple who were sacrificially raising a "ginormous" family on reality TV for all to see their Christian witness. They have decided to divorce. They mouthed the usual mantra, about doing it for the sake of the kids—and the hearts of the devout nationwide sank in despair.
This week we're squirming over South Carolina Governor, and active Christian, Mark Sanford. Every day we discover more sordid details of his extra-marital affair, with Sanford himself revealing, well, just way too much information. Do we really need to know how many times he kissed his paramour, and where they met, and which meetings resulted in "crossing the line" and so forth? Now he's trying to spiritually justify staying in office. It feels so narcissistic and self-serving.
It's discouraging to see Christians who could have been models of our faith become merely examples of what G. K. Chesterton called the one doctrine subject to empirical proof: original sin.
There is something in the evangelical psyche that denies this reality. Yes, we're a movement that preaches repentance and confession of sin as a chief means of grace. But after conversion, our holiness heritage kicks in. We preach, teach, and live "discipleship," "obedience," and "following" Jesus. We're deathly afraid of cheap grace. We assume that with sufficient exhortation and moral effort, our sins will become smaller than a widow's mite and our righteousness larger than life.
This is coupled with the long-standing evangelical ...
1
SoulWork
In "SoulWork," Mark Galli brings news, Christian theology, and spiritual direction together to explore what it means to be formed spiritually in the image of Jesus Christ.
Mark Galli is former editor in chief of Christianity Today and author, most recently, of Karl Barth: An Introductory Biography for Evangelicals.
Previous SoulWork Columns: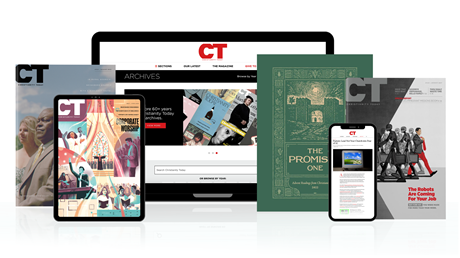 Subscribe to Christianity Today and get access to this article plus 65+ years of archives.
Home delivery of CT magazine
Complete access to articles on ChristianityToday.com
Over 120 years of magazine archives plus full access to all of CT's online archives
Subscribe Now
The Scandal of the Public Evangelical
The Scandal of the Public Evangelical